How to get a mortgage
We've broken the process down into 10 steps, so you'll be prepared for each stage as you make your way onto the property ladder.
This guide is for you if you're almost ready to get your first mortgage.
Step 1: How much deposit do you need?
Hopefully you've already got some savings at this point. If not, visit our Growing section for help getting started.
Now you need to start looking at how much you can borrow with what you have. The key to this is a figure called Loan to Value (LTV). This is the ratio between your deposit and the value of the property you want to buy. For example if the property is worth £200,000 and you have a £20,000 deposit, your LTV is 90%.
The lower your LTV, the more competitive deals you will be eligible for. If you're close to a threshold (for example you've got an estimated LTV of 82%) you might benefit from holding on for another couple of years, until you can save enough to push you into a lower LTV band for a better deal. If your LTV is 82%, you'll be offered rates in the < 90% band – whereas if you can get your LTV down to 80%, you'll have access to the < 80% LTV deals.
Remember that not all the cash you've saved can go towards your deposit. There are other upfront costs you'll need to cover, such as mortgage fees and legal costs. Visit our guide for more detailed information.
Step 2: Prepare for lenders' affordability checks
Everyone applying for a mortgage now needs to meet a new set of affordability criteria, which came into force in April 2014. To give yourself the best chance of passing the checks, you'll need to start getting your finances in shape at least 3-6 months before you apply for a mortgage.
Every lender has their own criteria, but this usually means managing your spending, paying off debts if you can, and making sure you're prepared for the questions lenders will ask about your future plans. Read our guide for more information, and tips to boost your chances.
Step 3: Understand the different types of mortgage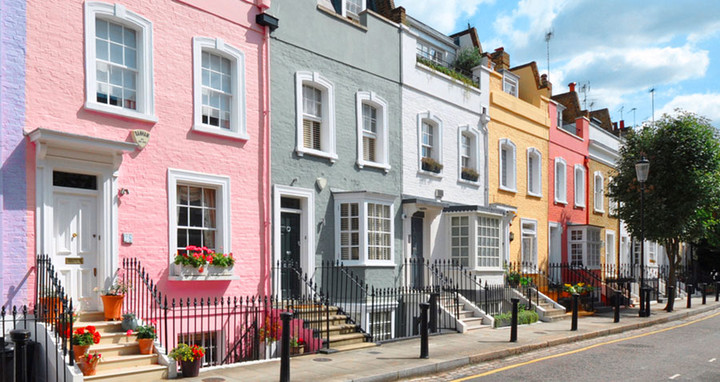 There are different types of mortgage out there, and they won't all be suitable for you. The main types are:
Fixed rate: the interest rate is fixed for a given period of time, so you know what your monthly payments will be over the introductory period.
Variable rate: this includes tracker and discount mortgages. As the name suggests, variable rates can change.
Offset: your savings are used to offset your mortgage balance, reducing the amount of interest that you pay.
You don't necessarily have to choose which type of mortgage you want at this stage, but you need to have a thorough understanding of what the different types involve in order to compare deals effectively.
Step 4: Decide whether to use a broker or go direct
Next it's time to look into specific mortgage deals, and you'll need to decide how you want to go about it. You have two options:
Go direct: compare deals and then contact lenders yourself
Use a broker: the broker will take some details from you, and approach lenders on your behalf
If you go direct, you should be prepared to spend around 45 minutes on the phone to each lender you contact, in order to establish your affordability. You should also make sure you know how to spot the best deals; read our articles on why headline rates aren't always important, and why APRs aren't always useful.
One key thing to take into account, especially when rates are low, is the impact of fees. How will the fee affect the true cost of the mortgage over the introductory period? Read our detailed guide to mortgage fees for more information.
If you use a broker (also called a mortgage adviser), they will do the bulk of the leg work for you. They'll be able to find you a good deal, and use their knowledge of the market to approach lenders who are likely to accept you. You may have to pay for this, although some brokers offer a fee-free service because they take a "procuration fee" from the lender.
Step 5: Get a decision in principle (DIP)
Once you've found a lender – either by yourself or through a broker – and passed their affordability checks, you'll be able to get a DIP. This is an indication from the lender of what size mortgage loan they're willing to offer you. With a DIP, you'll be in a stronger position when making an offer on a house, as your offer is less likely to fall through.
Step 6: Find a house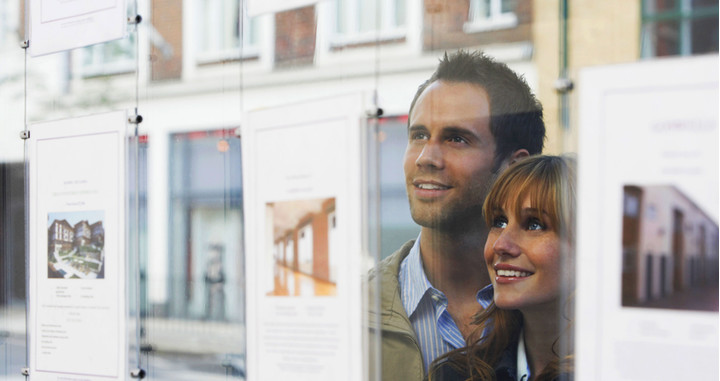 This is the fun part! Now you've got a DIP, you've got a clearer idea of your budget. When looking for your new home, remember to take into account factors like whether it needs renovations, and how much this will cost. You should also think about whether it will continue to meet your needs for at least your introductory mortgage period (for example if you plan to have children in the next few years).
Step 7: Get surveys done
Your lender will carry out a basic valuation, which you may have to pay for depending on the terms of your deal. For greater peace of mind, you may want to pay for an additional survey, which will give you an idea of any work needing to be done. It's a good idea to get a full structural survey on an older property – the upfront cost (up to £600+ for a full structural survey) is worth it if you manage to avoid buying a property with serious structural problems.
Step 8: Get a solicitor
If you don't already have one, you'll need to hire a solicitor to deal with the legal work. Fees can vary, as can speed and quality of service, so it can be a good idea to get a recommendation from someone who has recently been through the process. You can typically expect to pay around £500-£1,000 for a solicitor.
Step 9: Go back and tie up the mortgage
Once your offer has been accepted, you'll need to go back to the lender who gave you a DIP, and confirm the exact details of the mortgage. Once the lender has transferred the mortgage loan into your bank, your solicitor will sort out the rest.
Step 10: Exchange contracts and wait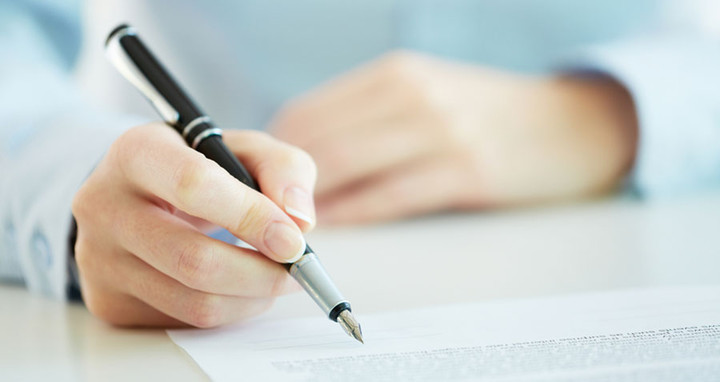 Once you've exchanged, it's just a case of waiting for all the legal work to go through. This can be a good time to take care of some new homeowner admin tasks:
If your new mortgage has an introductory period (for example a three year fixed rate) set a calendar reminder for three months before it ends, to give yourself time to shop around for a new deal.
Take out home and contents insurance, if you haven't already done so.
Consider taking out some life cover, to make sure that the mortgage payments could still be met if you or your partner died.
Think you know your stuff when it comes to mortgages? Test your knowledge with our quiz.
Ready to look for a mortgage? Compare deals below.
Find a first-time buyer mortgage
Last updated: 09 December 2015