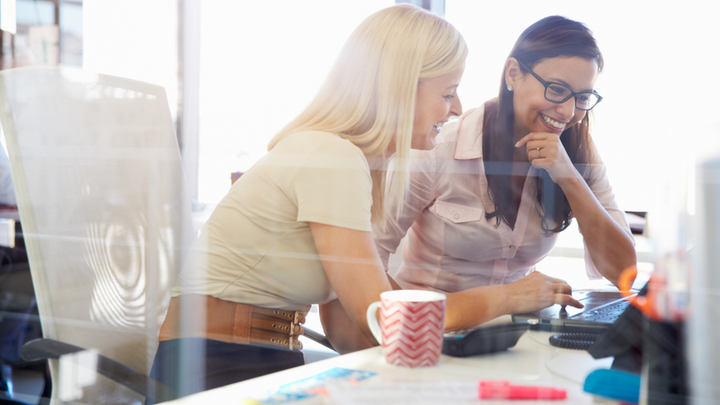 Tuesday 8 March was International Women's Day, when the social, economic, cultural and political achievements of women are celebrated around the world. This year's theme was #PledgeForParity, and we're taking a look at the challenges that still remain for women when it comes to our finances.
There's no doubt that women have made huge gains in all areas of political and economic life – but with women making up just under 30% of MPs in the House of Commons, there is still some way to go.
The Momentum UK Household Financial Wellness Index recently found that women have a slightly lower financial wellness score than men. You can read more about the research here.
The gender pay gap
Since the Equal Pay Act 1970, it is illegal (in theory) for an employer to pay a woman less than a man for doing equivalent work. However, this doesn't always work out in practice. In 2010, around 5,000 former employees of Birmingham City Council won a landmark case, in which it was ruled that the women were entitled to millions of pounds in back pay. Bonus structures meant that care workers and cleaners earned less than workers in more male-dominated areas, despite being on the same pay grade.
According to Opportunity Now, who campaign for gender diversity in business, an average woman working between the ages of 18 and 59 can expect to earn a cumulative £351,000 less than a man over the course of her working life. The Fawcett Society places the current pay gap for full time workers at 13.9%.
The pay gap persists even at the top level: last year a survey from the CMI and XPertHR found that while men in director roles earned an average salary of £138,699, their female equivalents took home just £123,756. Bonuses were almost twice as high for men, at an average of £4,898, compared with £2,531 for women.
There is no easy fix, but new legislation could be a step in the right direction. From 2018, companies with more than 250 employees will have to disclose how much they are paying in salaries and bonuses to their male and female staff. It's hoped that transparency will make it easier for employees to recognise when they're being discriminated against, and force employers to take equality seriously.
The pension gap
The question of how to support ourselves in an increasingly long old age is important for everyone, particularly women.
In April the new flat rate State Pension comes into effect. DWP figures reveal that while 405,000 are expected to claim in 2016, only 20,000 women will get the full rate of £155.65 per week – compared with 130,000 men. This is partly down to differing work patterns; it still tends to be women who take a career break to raise children, affecting their National Insurance contributions.
There is also a growing concern that women aren't saving enough into their personal pensions. Research by Prudential in March last year showed that women retiring in 2015 could expect a retirement income 25% lower than men, and 21% of women were making no contributions to either a work or private pension, compared with 9% of men.
Gina Miller, Founder of MoneyShe.com and SCM Direct, explains some of the hurdles women face when saving for retirement:
There is a myth that women need different financial products to enable them to save, but in my experience both men and women desire and deserve access to the best possible products to preserve their money and grow it in a sensible, fair manner.

What is abundantly clear from our experience of running MoneyShe.com since 2014 is that women lack financial confidence and time; although these issues are not exclusive to women, just that women are more open and honest.

Most successful women – working in or outside the home – are constantly juggling and looking after others, and tend to think about themselves and their financial health last. We are constantly urging women to be a little more selfish and think about their financial security and the future. The statistics show that women are living longer than men, tend to have more complicated health issues, and have a much lower level of savings and investments for old age – therefore a much higher chance of facing pension poverty.
Caring responsibilities
Many of the ways in which women are disadvantaged when it comes to financial planning can be traced back to the burden of care, which is disproportionately carried by women. A study by Carers UK found that women were four times more likely than men to have given up work due to multiple caring responsibilities.
These pressures are falling the hardest on middle-aged women, who are increasingly becoming what is known as "sandwich carers" – caring for children and older relatives at the same time. This means that many women find themselves forced to stop working, at a time when their male peers are at the peak of their earning power. It's not surprising then, that the gender pay gap widens around this age.
Another symptom of the way society undervalues caring is the fact that so few households insure the lives of stay at home parents – the majority of whom are women. I wrote about this in detail here. Making sure you have adequate life cover is key to securing the financial wellness of your family, and the work of stay at home parents is too important to overlook.
Taking control
Economic policy and employment legislation are slowly improving things for women in the workplace and the wider economy, but it's also crucial for women to take control of our own financial wellness. Gina Miller explains:
Without money and financial independence, women do not have control or power, and cannot be masters of their own destiny. I have met so many who feel that because they are married and do so much of the organising, planning and logistics, that their men should at least look after the finances.

This is understandable, but women still need to 'check in' and make sure they are being looked after. Make sure your annual ISA allowance is being used, and there is a SIPP or pension in your name. Check where the family assets are invested, where any share documents are kept, that there is an up-to-date will, and whose name the property is in. I suggest women conduct this 'check in' at least once a year.