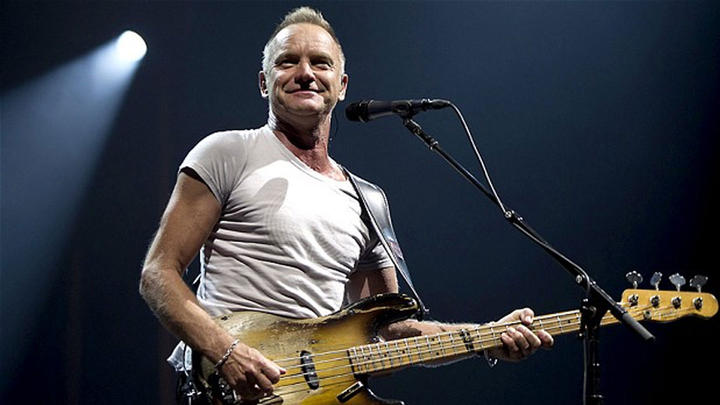 Meet Sting: former Police frontman, multimillionaire and father of six. But why is he planning to spend every penny of his fortune before he dies?
With an estimated £180 million fortune (well above the £325,000 threshold for inheritance tax), you could be forgiven for thinking that Sting – real name Gordon Matthew Thomas Sumner – would probably be investing his wealth for a comfortable life to come and his childrens' eventual inheritance. But in an interview with the Mail on Sunday, Sting said that he intends to spend his fortune leaving little for his children as inheritance. So what can we learn from Sting's approach to money?
We have a lot of commitments. What comes in we spend, and there isn't much left.
With songwriting loyalties, sell-out tours, product endorsements and numerous acting credits, Sting has amassed a huge fortune. However, he also actively chooses to keep his expenditure high, employing over 100 people, and frequently donates to charity and philanthropic projects rather than investing.
This approach probably wouldn't suit most and could only really work with extremely effective planning – knowing that you have a certain income, a level of savings or assets you can depend upon, and that you definitely don't want to leave anything behind or have to live on reduced means later on.
One of the possible benefits of Sting's spend-it-all approach is that it could reduce his inheritance tax bill – but it's unlikely that this is his main motivation for spending his wealth whilst he's alive, as he's not keen on leaving anything behind.
If you do plan to leave something behind for your family or friends, it's worth knowing where you stand with regards to inheritance tax. Until at least 2015, you can normally pass assets up to the value of £325,000 to beneficiaries tax-free; anything over this amount could be subject to inheritance tax (40%).
I told them there won't be much money left because we are spending it.
While not everyone wants to follow the same strategy as Sting, being open and honest with your children and your partner when making your financial plan can be beneficial, and it allows them to plan effectively for when you've gone.
Sting hasn't commented on whether or not he has made a will, but even if you're only planning to leave a small amount behind (like Sting), it could still be useful.
A staggering 60% of UK adults don't have a will in place. Whether you have children and a spouse or partner – or not – it's worth getting your financial priorities (where you'd like your money to go after you've gone) pinned down on paper. A will ensures your money will be divided as you'd like when you pass away, even if you only want any remaining money to be donated to charity. Without a will, intestacy comes into play – meaning that only certain relatives can inherit any money or assets left behind. If you need any more persuading about making a will, particularly at some key ages and life stages.
Make like Sting and ensure those you want know about your posthumous financial intentions.
They have to work. All my kids know that and they rarely ask me for anything, which I really respect and appreciate…if they were in trouble I would help them, but I've never really had to do that. They have the work ethic that makes them want to succeed on their own merit.
Sting said that he didn't believe in trust funds for his children, seeing them as future "albatrosses around their necks" and seems very proactive when it comes to teaching his children about money – he wants them to stand on their own two feet – but he also hints that he has a plan in place to help them if they encounter trouble. For most of us, this means having a contingency fund or sufficient accessible savings to be able to assist where a child, partner or family member is struggling financially. Check out our guide to saving for a rainy day.
It might also be worth thinking about ensuring that this safety net is in place after you've gone.
Having grown up in working-class Newcastle-upon-Tyne, and qualifying and working initially as a teacher, Sting seems keen to instil a work ethic in his six children. What would you do with your millions? Would you save it or spend it?
Try the award-winning MoneyHub technology and keep an eye on your everyday spending or plan ahead for the future.