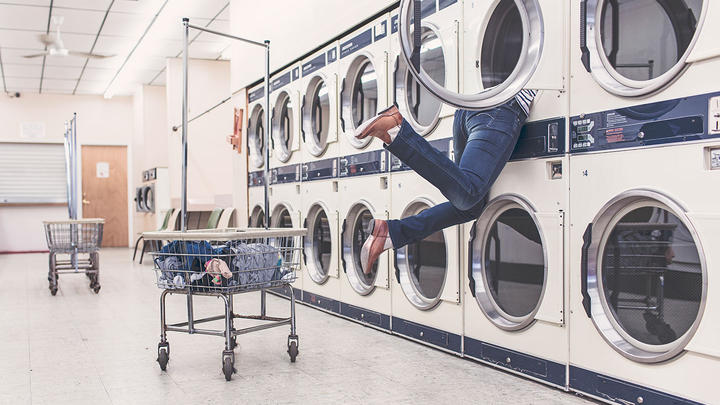 You have an income you work hard for and a family you're proud of. You're at the peak of your midlife powers.
You've stopped taking all the risks you used to take in the wild life of your twenties.
Yet there's a growing danger that, like most 40- to 60-year olds, you might be overlooking a big financial risk.
(I'm about to hit you with a serious downer… but don't worry, I'm also going to show you how to cover it, and make sure you have a rock solid Plan B.)
Nearly two thirds of life insurance claims are made following the death of someone aged between 40 and 60. This stat is from the reinsurer RGA.
Surprised?
An even higher proportion (70%) of critical illness insurance claims are made by people between those ages (this is when you have to stop working earlier than planned).
The big financial risk I'm talking about is that your income stops – for reasons you didn't, and can't possibly, predict.
Why is this risk is so pronounced between the ages of 40 and 60? It's thanks to a cocktail of gradual changes in your life that blend to full potency during these decades:
We're going to explain how you can make sure that you and your loved ones are covered, whatever happens.
Compare life insurance quotes
Get personalised quotes from across the market, tailored to you and your needs.
First, let's look at exactly why the risk tends to be so high for this age group.
People aged 40 to 60 have…
The highest earning power
Your salary is likely to peak at 38 and remain high for the following decades. This is from the Office of National Statistics).
Obviously this is good news; you'll be making a bigger financial contribution to your household than ever before, and you'll be able to increase your standard of living.
It also means the financial gap you'll leave if your income stops is bigger than ever.
The highest concentration of financial responsibilities
Mortgage repayments
The average repayment mortgage is completed between the ages of 51 and 60, so your forties and fifties will likely be spent making payments.
You may also have increased the size of your home as your earning power and family have grown.
Supporting your children
The average age for a first time mother is around 30 years old, so any children you have will probably still be living at home when you're in your 40s and early 50s.
If you do have children, you'll understand how expensive and time-consuming it can be to support them – and the difficulties it could cause if your resources were suddenly reduced.
Even once they've left home, you may still want to support your offspring:
Half of parents pay more than £5,000 towards their child's maintenance at university (Experian 2014).
Two thirds of first-time buyers rely on family support to get on the property ladder (National Housing Federation 2014).
13% of parents will help to pay their childrens' rent at some point in their lives.
A recent study by Zopa found that British parents spend an average of £32,667 on each child after they've reached adulthood. Any sudden loss of income could seriously dent your ability to help out the next generation as they strive towards their own life goals.
A surprisingly high chance of losing an income
Your likelihood of having to stop work is higher than you think.
Each year, close to 1 million people find themselves unable to work due to a critical illness or injury (according to the Money Advice Service).
In 2014, the insurer AIG paid out £13.7m in critical illness claims, with an average of £71,100 paid out to each claimant. The average age of claimants was just 43.
A big pair of shoes to fill
If you were to lose all or part of your income at the peak of your earning power with no back-up plan, you could leave your loved ones in significant difficulty.
Would your partner be able to make the mortgage payments and other household costs without your contribution?
However careful you are with your money, if you've got dependents and haven't got adequate life insurance, you're taking a risk – whatever age you are.
A lack of adequate cover
If you became critically ill, you would likely be entitled to sick pay and other government benefits (depending on your condition) but would it be enough to support your family in their current lifestyle?
For a start, you should be aware of the lack of help from benefits such as Statutory Sick Pay, which is £88.45 per week (for up to 28 weeks) paid by your employer. It is unlikely to be enough – particularly if your partner also has to take time off work to care for you.
The chances are that you already have a life insurance policy. But when was the last time you reviewed it? Many policies are taken out to cover a mortgage, but don't take into account living costs. This is because life insurance is something we tend to decide on once and then leave alone for ten years or more, while our lifestyle costs and responsibilities tend to mount gradually over time.
As for critical illness cover, this is something that often gets omitted when you first take out life insurance, especially if you've sought out the cheapest monthly premium.
The good news is that protecting your loved ones could be cheaper than you think.
How to have a good Plan B
Hopefully, none of the above will happen to you or your partner. But here are the steps you can take to protect your family just in case:
Review your life cover. Does it include enough to cover your family's mortgage, living costs and funeral costs?
Add critical illness insurance to your cover. Our comparison tool makes it easy to see the difference critical illness cover would make to your premiums.
Tell your loved ones about it. Let them know you're covered for the worst case scenario. They'll thank you for reading this article.
Compare life insurance prices
This article was originally published in March 2015, and has been updated for accuracy