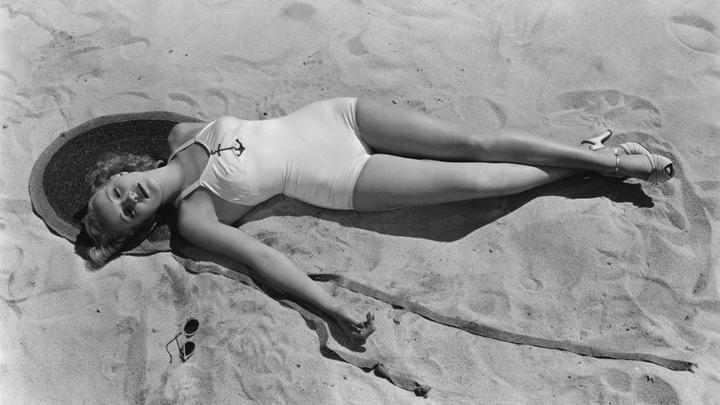 We all have things in our lives that we hold dear and want to protect – our homes, our cars, our pets. Most of us take out insurance to cover the things we couldn't live without.
But some people take this to extremes. We've tracked down 5 of the weirdest things people have had insured…
Tastebuds
Egon Ronay was a world famous and highly respected food critic, best known for his series of guides to British and Irish hotels and restaurants, published in the 1950s and 60s.
His verdict could make or break a restaurant's reputation, and his taste buds were the tools of his trade. In order to protect them, he had them insured for a mouth-watering $400,000.
Legs
Hollywood pin-up and actress Betty Grable was one of the biggest stars of the 1940s and 50s. Her iconic swimsuit poster made her the number one pin-up of World War II.
In particular, her legs were frequently referred to as the most beautiful in Hollywood, with her measurements, calf, and ankle even noted by hosiery experts as the proportions. To protect their investment, Grable's studio insured her legs for $1 million, although it is unclear what kind of incident would have qualified for a payout.
Chest hair
Welsh crooner Tom Jones was something of a heart-throb in the 1970s – and still is amongst ladies of a certain age. In 2008, he decided to protect his future by insuring his luxurious chest hair for £3.5 million.
It's not unusual (see what we did there?) for performers to insure body parts that are a key aspect of their image, but we're struggling to understand how the now 73 year old Tom Jones would become unable to work if he lost his chest hair…
The pub poltergeist
After a series of strange and unexplained incidents, pub landlord Terry Meggs of the Royal Falcon Hotel in Lowestoft decided to take precautions. Believing his pub to be haunted, in 2002 he insured his staff and customers against death and disability occasioned by poltergeist or other abnormal phenomena.
Speaking to the BBC at the time, Meggs said "I saw glasses move across the bar one night and thought, what happens if it does something to hurt somebody?" For a premium of £500 a year, the policy will pay out up to £1 million if the excommunicated monk who is said to haunt the pub decides to take his revenge.
Teeth
Comedian Ken Dodd is known for his signature wild hair and somewhat wayward teeth. While some may be willing to consider paying to have their crooked teeth altered, Ken Dodd did the opposite. The comedian has an insurance policy that will pay out £4 million if his gnashers are damaged – or corrected.
What could you not live without?
If Betty Grable's legs are worth a million dollars, how much are you worth to your family?
You may not want to insure your teeth or chest hair, but taking out some level of life insurance to protect the people you love can provide security and peace of mind for you and your family.
As with any financial product, it's important to make sure you get the best deal for your needs and circumstances. Our free tool allows you to quickly compare life insurance quotes.