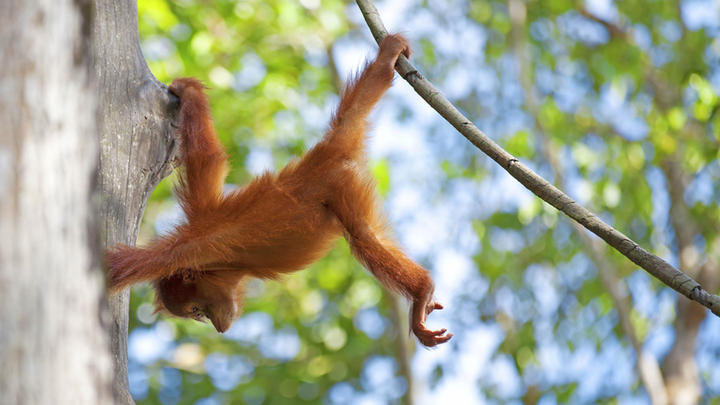 In recent months, Bank of England governor Mark Carney has raised eyebrows by indicating that the Bank's base rate – which has an impact on UK borrowing and saving rates – could rise from its historic low of 0.5% sooner than expected. In fact a survey from Markit has found that 60% of UK households expect rates to rise this year. Here we take a look at what's going on with the base rate, and what it could mean for you.
Your mortgage
If you've got a mortgage, the chances are than a rise in the base rate will mean higher mortgage rates, and therefore higher monthly repayments, unless you're on a fixed deal. Be aware that when your current fix runs out your repayments could go up. If you're currently on a variable rate and thinking of fixing when your term runs out, the best fixed deals will probably disappear from the market before the base rate actually goes up; it's never too early to start shopping around. Visit our comparison tables to see what rates are available.
To help prepare for a rise in rates, why not carry out your own "stress test"? If you've added your mortgage to MoneyHub, you can see the effect of a future change in rates by selecting your property and adding a rate change event. You can also look at your budget to see how higher monthly payments would affect your disposable income. If you think you'll need to make changes to your spending, you can see at a glance where there's room for cutbacks or alterations.
Your savings
If your savings have been stuck on a low rate of growth, the thought of a rise in rates will probably have you jumping for joy! Before you get too excited (we know interest rates excite you as much as they do us!) remember that the banks could well decide not to pass on a full increase in rates to customers straight away and a low base rate hasn't been the only factor pushing savings rates down. The Funding for Lending Scheme (FLS) allowed banks to lend cheaply. This pushed mortgage rates down, but meant that banks didn't need to rely on using savings deposits to lend, meaning that they had little incentive to offer competitive rates on savings.
It seems unlikely that the interest on your savings will shoot up overnight, but even so you may want to think carefully before taking out a fixed rate product; after all the only way is up from here.
Why can't the Bank just tell us when rates will go up?
Mark Carney might be the governor of the Bank of England, but there are a whole mass of competing economic factors that are out of his control, and will affect the timing of any rise in rates:
Unemployment: this has fallen faster than Carney predicted, but wages have fallen in real terms in most industries. The Resolution Foundation thinktank last week said that there has likely been a 12% drop in average earnings since the crash, indicating that the economy may not quite be back on track yet
LProperty prices: the possible emergence of a "house price bubble" has been a hot topic since the government's Help to Buy scheme launched last year. The Bank has already taken some measures to curb any potential bubble, such as the lending cap announced this month but further action (such as a rise in rates sooner rather than later) could still be deemed necessary
Inflation: at 1.5%, we're well below the Bank's target of 2%. However, petrol is on the rise, and if wages increase next year as expected, we could see businesses putting up prices too – this could be a reason for caution on Carney's part
At this point, exactly when interest rates will go up is anyone's guess. The best thing you can do now is make sure you're prepared for when it happens; let MoneyHub help you to stay in control of your money, whatever the future brings.