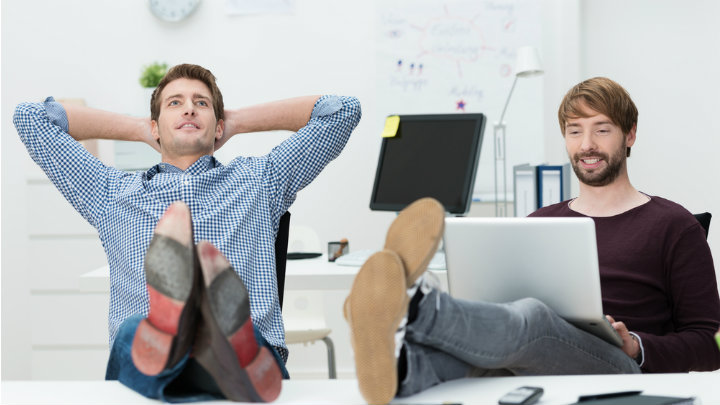 One of the biggest reasons people delay getting life insurance is because it's hard to drum up any urgency.
How can there be any urgency if you believe you'll still be alive, well and earning your current living tomorrow, or next month, or in a year's time?
This would explain why an AA Insurance survey found that over half of working adults have no life insurance whatsoever. Which would be OK if there weren't serious consequences to being left without cover when you need it.
As a site dedicated to improving the UK's financial wellness, the fact that so few of us – breadwinners and non-earners alike – have insured our vital contributions to our households is a problem we're determined to address.
It's a situation that has sent us towards the field of psychology, looking for some answers and explanations for our collective complacency in protecting our loved ones.
Here's one of the most persuasive explanations we've found so far…
Why our perception of vulnerability is faulty
In a series of studies in the 1970s and 80s, the psychologist Dr Neil Weinstein described four cognitive factors that contribute to unrealistic optimism:
Lack of personal experience with the problem;
The belief that the problem is preventable by individual action;
The belief that if the problem has not yet appeared, it will not appear in the future; and
The belief that the problem is infrequent.
These factors suggest that our perception of our own risk is not a rational process.
To try and explain where our assessment of risk can go wrong, and why people are unrealistically optimistic, Weinstein argued that individuals show selective focus. In other words, we ignore our own risk-increasing behaviour, such as maintaining a high-stress lifestyle, and focus primarily on our risk-reducing behaviour ('At least I don't drink heavily').
He also argued that this selectivity is reinforced by an egocentric view. In other words, we tend to amplify our perception of the risk-increasing behaviour of other people ('Look at all those people driving far too close').
These ideas imply not merely a hopeful outlook on life, but an error in judgment that can be labeled unrealistic optimism.
How can our optimism be labelled unrealistic?
Isn't it healthy to be optimistic about the future?
Yes. And your optimism might well be correct! It is impossible to demonstrate that an individual's optimistic expectations about the future are unrealistic. You might be quite right in believing that your chances of experiencing a negative event are below average.
For a group, though, it is easy to test for an optimistic bias. If we all claim that our chances of experiencing a negative event are below average, we are clearly making a systematic error – in other words, our collective optimism is unrealistic.
What can we do if our optimism is misguided?
Neither you nor I can demonstrate whether our optimism about life will be proved correct in the long term. It's undoubtedly healthier to maintain an attitude of positivity throughout our lives.
So rather than turn towards a more pessimistic outlook, there is a far simpler solution.
Having some life insurance in place – particularly critical illness insurance, which protects you in the far more likely event that you lose income during your working life through poor health – offers a practical answer to this problem of uncertainty. If you set up a financial safety net for when things go wrong, this assures you of peace of mind and helps you stay focused not on what-ifs, but on the positive future you are working towards.
We've made it easy for you to compare life insurance prices online to see what suitable cover might cost. You can start your quote here to find out what's available.
Compare life insurance prices