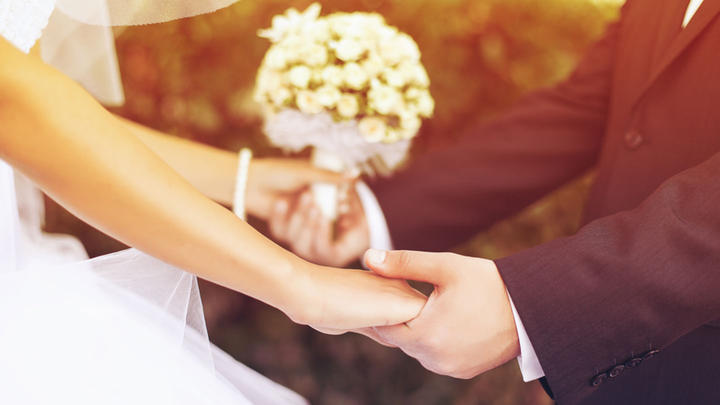 We're in the thick of wedding season. But while sharing in a couple's special day is a wondrous thing, it can come at a price.
Here are a few ways to manage your money effectively, without scrimping on the experience...
Fail to prepare; prepare to fail
To cut down on the inevitable spending that comes with attending a wedding, spend some quality time with your spreadsheet (or, for a more convenient alternative, we'd recommend using the award-winning MoneyHub tool). If you set a realistic but tough budget you can make sure you're within your means and have something to track your spending against.
The earlier you plan, the better: accommodation and transport will get more expensive the longer you leave it, and gift lists will quickly get snapped up leaving you with the big ticket items. So, when the invite hits your mat, get going!
The present
Whatever you choose, it is possible to give something that feels sufficiently generous without the massive spend. We've heard it said that you should aim to spend around the amount you would on a good dinner, but this isn't set in stone.
Pinterest – the social media equivalent of the world's biggest cork board – can be a source of inspiration for crafty wedding ideas. Getting creative is one way to give something heartfelt, such as a framed photo of the couple, without writing a large cheque. They may even value it above items from their gift list.
If you're going to be involved in organising the wedding, you could float the idea of taking a more active role as your present – making invitations, offering transport or decorating the venue.
Tip: Once you've made a budget, you can set aside your wedding spending as a special category in the 'Spending' section of MoneyHub, allowing you to see all your wedding expenditure grouped in one place.
The outfit
Ever stylish, Keira Knightley wore a simple Chanel ballet dress for her own wedding a couple of years ago. Since then, she's reused it to wear to a friend's wedding, an awards ceremony and altered it slightly for a Hollywood party. It's definitely not a crime to re-wear something you've worn before, especially if it's a prized outfit you really love. You could even try having three or four smart outfits on a cycle for big occasions.
If you're less keen than Keira on reusing outfits, try some vintage shopping for something that's really unique and good quality for less. Vintage and charity shops, particularly in affluent areas (London's Chelsea or Hampstead, and Bristol's Clifton are great examples), can yield some brilliant finds for less than the cost of a high street suit or new dress. And there's little chance of bumping into someone else at the reception who's wearing the same thing.
Or save yourself the shopping trip and use technology. For vintage and pre-loved fashion finds – some of which can simply be swapped for an item from your own wardrobe – you could try the Vinted app, available on most smartphones. eBay is a bargain trove: try searching for misspelled brand names such as 'Tooshop' as there are frequent savings to be had from typos.
The travel
If you're going by rail, we know of four good ways to save:
Advance fares can save you a small fortune. Train providers usually release cheap tickets around 10 or 11 weeks before travel, and they're snapped up quickly. Thetrainline.com offers an email alert service for when tickets come on the market.
Railcards can save up to a third of the cost. If you're not eligible for any of the age-qualifying cards, take a look at the newer Two Together card which offer savings for two people travelling together.
'Splitting' – this tip involves buying multiple single tickets for the various stages of your journey even though you'll be staying on the same train. This can slash the cost of a single ticket for the whole journey. The only rule is that your train must call at the stations you hold tickets for.
Avoid booking fees. East Coast's website allows you to book trains on any UK provider you'd find on a general ticket booking site, but without the booking fees.
Not travelling by train? There are lots of simple ways to save, from lift-sharing to clubbing together for coaches.
Tip: Once the invitation arrives through your door, get planning! You can even use MoneyHub to factor in wedding costs for different months' budgets, or you can adjust your budgets for things like travel in advance to see the effect on other areas of your spending.
The accommodation
If everyone's staying in a nice hotel, consider staying elsewhere – you might not miss out on much by staying further away from the crowd. There are some great accommodation sites (including Airbnb) where you can book a quirky or character property for less than the cost of a hotel room. You might even relish the experience of staying in a home or unusual place for a change.