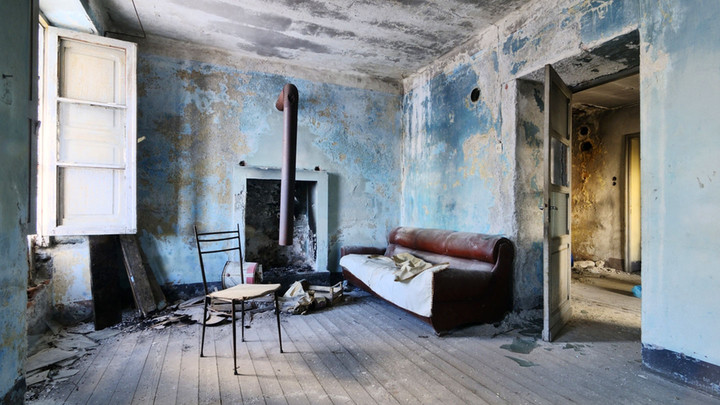 The buy-to-let market is booming. Rising house prices, increasing rental demand… On paper (or in the papers, at least) it looks like a great investment.
In practice, it's not always that easy.
We tend to think of "bricks and mortar" investments as a tangible, solid, can't-go-wrong choice. Although this is true in part – a house is more permanent than a share certificate, after all – some new investors are rushing in without considering the hard work of being a landlord, and the real-life problems tenants can bring.
Here are three of the biggest potential pitfalls for a buy-to-let investor, and most importantly: how to prevent them.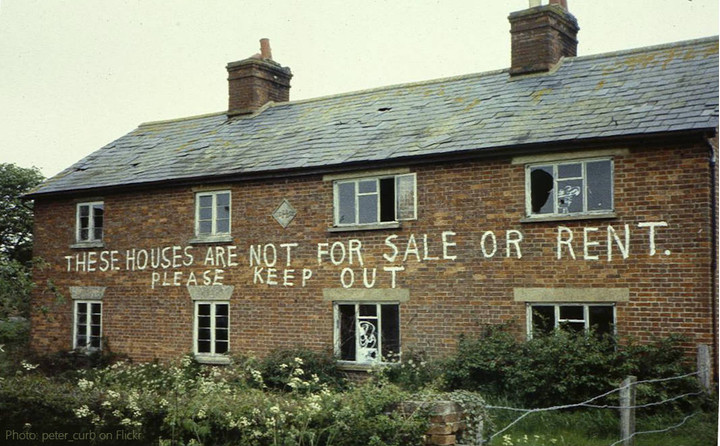 1. No one wants to live in your property
One of the main risks of buy-to-let investing is that your property could stand empty for a significant period of time. This is known as a void period, and can quickly eat into your overall return.
How to prevent it
Choose the right property and make it attractive to tenants
Before you buy a property, do some research with your ideal tenant in mind. What kind of properties get snapped up quickly in the area? What type of person do you want to rent to, and what might they be looking for?
For example: if you're looking to rent to students, weigh up whether the property is near enough to the university or has good transport links. If you want to rent to families, look into local schools.
When you've found a property that you're confident will be in demand, it's worth splashing out a bit on the finishing touches that can give it an edge. Making the property as attractive as possible should reduce the risk of long void periods.
That said, it's sound financial practice to make sure you allow for the occasional void period that's beyond your control. If your business plan relies on full occupancy to turn a profit, void periods go from being a minor inconvenience to a major problem.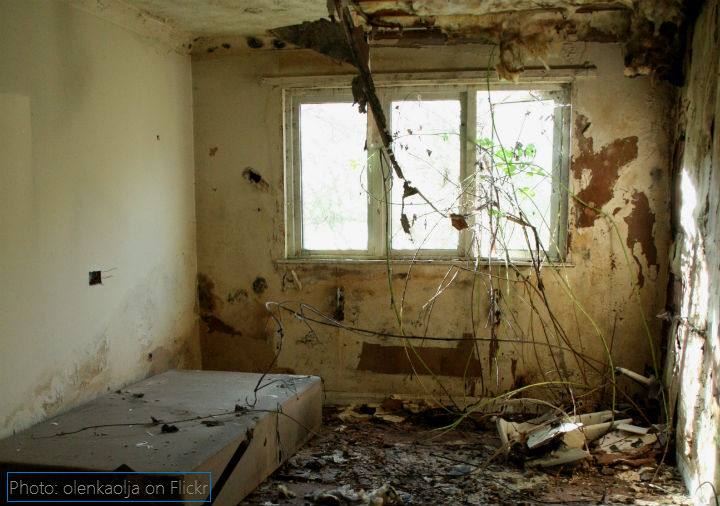 2. Your tenants trash the place
This is every landlord's worst nightmare: a tenant moves out and leaves the property in an unlettable state – or worse still, causes expensive damage.
Of course, you can retain some or all of the tenant's deposit to help with the cost of putting some things right, but you could still find yourself significantly out of pocket, not to mention dealing with a void period while the work is carried out.
How to prevent it
Choose tenants carefully and stay in touch
While you can't control your tenants' behaviour, you can mitigate the risk by making sure you choose the right tenants. Instead of accepting the first person who says they want the property, take the time to review several applications. Meet prospective tenants personally if you can, and go with your gut; if you get a bad feeling about someone, move on to the next applicant. You should also carry out thorough credit and reference checks (a letting agent can help you with this).
Once the tenant has moved in, establish a good relationship with them by keeping in regular contact. If you have a mutually respectful business relationship, they will be more likely to look after your property. Bristol-based landlord Katrina, who rents out a house in Manchester, said:
When the tenant has given notice, I always send them an exit document. It just thanks them for being a good tenant and reminds them of a few cleaning jobs they might have forgotten about – like cleaning the oven. I've found that it saves me money as well as reducing the turnaround time between tenancies. Make it clear to the tenant that this also benefits them in terms of getting back their full deposit.
As well as keeping up good relations, there's a serious side to staying in touch. Your landlord buildings and content insurance policy might not pay out for damage caused if you haven't regularly checked on the property throughout the tenancy. Some buy-to-let investors have learned the hard way to always check the small print. Don't assume you're covered for all eventualities; make sure your policy does cover malicious damage by tenants, and read the exceptions.
3. You don't actually get paid
Would it startle you to learn that tenants aren't always forthcoming with the rent?
At the last count, 9.3% of all rent due in the UK is in arrears, according to the Your Move and Reeds Rains quarterly survey of the rental market. Which could mean that it's just late – but as you would expect, this problem is not evenly spread out among tenants. Every day in the UK, 300 tenanted properties get repossessed by landlords who have clearly given up on getting the money. Many of those tenants will then move to other rented accommodation and become another landlord's financial problem.
How to prevent it
Reference-check every one of your tenants, and insist on rent guarantee insurance
Paul Routledge of LandordReferencing.co.uk points out that taking these two steps can make your buy-to-let ventures a lot safer:
Tenant referencing can be carried out online and starts from £7 for a tenant finance report. A more useful serviced reference package can be obtained for £27.
Rent guarantee insurance can be arranged at the same time and can protect your income in the event of arrears and contract disputes. The RentSafeUK website provides more information on the types of policy available.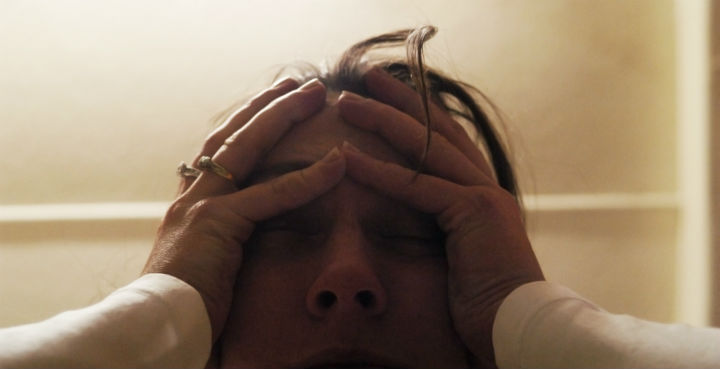 4. Your letting agent lets you down
You've probably heard horror stories about letting agents who either acted irresponsibly or simply weren't worth the money. Mistakes or negligence on your letting agent's part can end up costing you a small fortune.
How to prevent it
Choose a good letting agent – and be a hands-on landlord
As with tenants, letting agents are ultimately beyond your control, but you can reduce your risk by making a good choice in the first place, and staying involved after the tenant moves in. Think carefully about which services you want a letting agent to provide, and then take the time to find one who fits your requirements and feels trustworthy to you. (Visit our guide to choosing a good letting agent).
There's more to being a landlord than simply sitting back and letting an agent do the work. Even if you're paying for a full management service, it's a good idea to check in with the tenant yourself once in a while. If there's a problem with the property, it's better to find out sooner rather than later. Letting agents can be slow to deal with non-urgent issues.
At the end of the day, no-one is going to look out for your property better than you. You're the one who will have to fork out for repairs, so keep an eye on what's going on.
Three other ways to maximise your buy-to-let returns
1. Be prepared for problems
Occasionally in life and business there will be disasters that you just can't do much to prevent. But you can avoid a lot of stress just by anticipating minor problems, and making sure your business plan doesn't hinge on the absence of them.
One way to be prepared is to keep a cash buffer. It's a good money management principle to have a well-topped up emergency fund, and this is particularly true when you're investing in buy-to-let. With an easy access emergency fund in place you can cope with void periods, pay for the occasional repair, and generally nip problems in the bud.
2. Pay the lowest possible mortgage rate
One of the biggest factors affecting your buy-to-let yield is the interest rate on your mortgage. This has been thrown into sharp focus by the propsed changes to tax relief on mortgage interest.
Fortunately for today's buy-to-let investors, this is a time when fixed rate mortgages are at remarkable long-term lows.
If you're on a fixed rate, make sure you know when it expires and shop around for a new deal at least three months in advance. If you're free to switch your mortgage at any time, compare the latest buy-to-let deals to make sure yours is still competitive.
3. Be aware of buy-to-let tax changes
As you might have heard, the Government is raising stamp duty on buy-to-let property purchases – which obviously impacts (or delays) your returns on new investment.
But that's not the only game-changer. Private landlords face an erosion of tax relief from 2017 to 2020 – and because of the way this rule change is being implemented, you might see your personal taxation rates shift as a result
Don't let these changes catch you unawares: protect your returns by being prepared and adjusting your portfolio if necessary. We summarise all the buy-to-let tax changes here.
And finally…
Despite all the potential for trouble, don't forget that it's possible to have a good overall experience as a landlord. Buy-to-let is not simply an investment, a home for cash – it's a business with real customers. Those who do best are the ones who can stay positive (and cash-positive) through the highs and lows. We'll leave the last word to Samantha Collett, an experienced landlord and property developer, who has seen it all with tenants and still has this to say:
Despite the pitfalls & problems, somedays I just love being a #landlord & the positive impact on people's lives

— Sam Collett (@WhatSamSawToday) January 5, 2016
Happy investing!
This article was first published in September 2015 and has been revised and updated