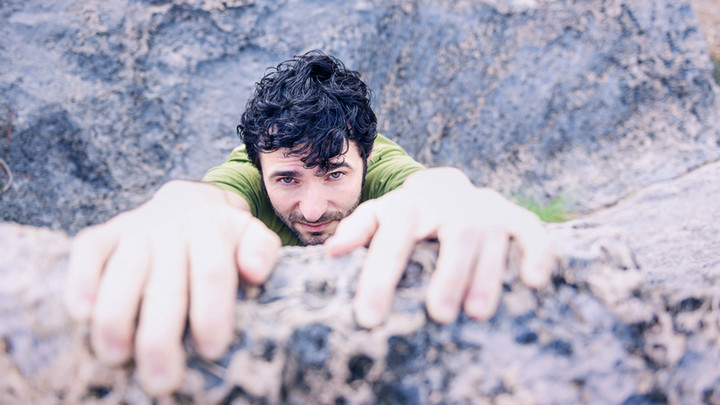 Nearly 60% of UK adults don't have life insurance, according to a study by AA Financial Services.
That figure is shockingly low – considering how many of us have financial obligations like a mortgage, and dependents who rely on our income.
So why is it that so few of us have taken up a financial safety net?
We asked around – providers, financial advisers, insurance salespeople, individuals with and without life cover – to try and identify some of the most common reasons why.
Aside from certain practical difficulties and myths about how life insurance works, three things came up again and again – and they're entirely psychological:
Let's take a look at these psychological barriers in more detail, and how you can overcome them.
The "mañana effect"
Otherwise known as "I'm healthy, so why bother now?"
We're all familiar with the universal human ability to procrastinate, and life insurance is a prime candidate; why sort it out now when you might not need it for decades? It's just one more thing you can put off until a "tomorrow" that never comes.
This is fuelled by a dangerous tendency to underestimate risk – I wrote about this in more detail last week. The crucial point is that if a risk exists, then it exists today. The consequences of not taking action are as severe now as they would be "mañana (tomorrow)". In fact, if your responsibilities (such as a mortgage and children) are peaking, the risk today could actually be greater than in twenty years time.
The solution: Unfortunately, you can't just flick a switch and cut the procrastination habit. What you can do is take the first small step. The two minute rule for beating procrastination says: "If it takes less than two minutes, then do it now".
Comparing life insurance quotes takes less than two minutes, and is the first step on the way to getting crucial protection in place for your family.
Compare life insurance quotes
Get personalised quotes from across the market, tailored to you and your needs.
The avoidance problem
This is the (entirely understandable) aversion to talking about death. The British are known for being reserved when it comes to personal matters, and death is one of the biggest conversational taboos.
The good news is that attitudes are slowly changing. The social research centre NatCen found that 70% of people now feel comfortable talking about death. The bad news is that this change isn't translating into a willingness to plan for the end of life – the same survey found that only 5% of people have a will, and only 11% have made plans for their funeral. Less than half (45%) of people have discussed what their wishes would be if they didn't have long to live.
The solution: Putting it bluntly, the only way to solve this problem is for us all to just bite the bullet and talk to our loved ones about death. The conversation doesn't have to be morbid, long or painful, and it could have a real benefit for your dependents after you're gone. If it helps, try to take "death" out of the equation, and simply think about what contribution you currently make – including if you're a stay-at-home parent – and what your family would need if it was taken away.
The uncertainty conundrum
Even if you've overcome the first two barriers, there's one thing almost certain to stop decision-making in its tracks, and that's confusion. In this case, it's over the very first question you're likely to be asked…
How much cover do you need?
What this question really means is, "how much would it cost to fill the financial hole left behind if you weren't around?"
This includes:
Immediate costs: funeral costs, time off work for your partner, additional childcare and anything else your dependents might have to find money for in the short term.
Ongoing costs: This is up to you. Do you want to simply make sure the mortgage is covered, or leave something extra? Your outstanding mortgage balance is a good place to start, and work up from there.
Time: how long do you want your dependents' costs to be covered for? Again, your mortgage term could be a good place to start. Alternatively, some people insure up to key milestones in children's lives.
The important thing is to avoid analysis paralysis. It's better to have some cover in place than none at all.
What to do now
Break down the psychological barriers holding you back, by simply taking the first step. Once you get started, you could be surprised by how quick and painless it is to arrange life cover. Our comparison engine instantly shows you quotes tailored to you, from across the market.
Compare life insurance prices