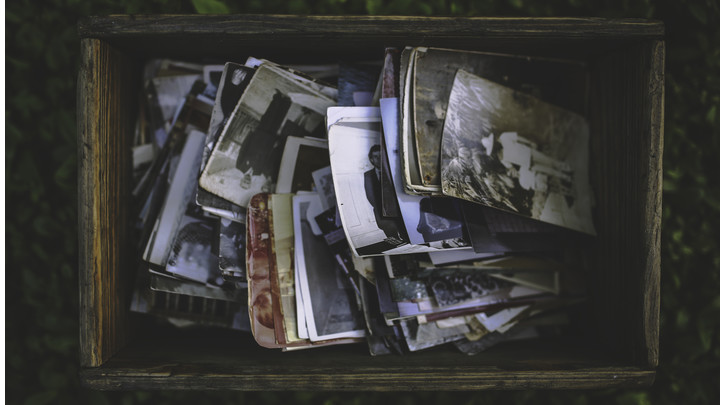 There are an estimated 850,000 people living with dementia in the United Kingdom right now, according to the Alzheimer's Society, and it's something that one in three of us will suffer from in our lifetimes. As a degenerative brain condition that can seriously affect a person's judgement, dementia can leave individuals struggling to control their personal finances.
Managing money day-to-day
Dementia can affect a person's judgement and reasoning, as well as their ability to make plans and stay organised. From knowing whether a bill has been paid already to being able to avoid fraud and scams, it can become hard to keep on top of your personal finances, which can leave you vulnerable. The Alzheimer's Society carried out a survey of people with dementia, and found that 76% of those that they asked had trouble managing their money.
Numbers and personal data can become difficult to remember, so where possible it can be a good idea to confirm card transactions with a signature, or using a contactless payment, instead. Bills are best paid by direct debit so that you can ensure they're paid on time (and aren't paid twice).
Planning for the future
If you, or someone you love, is faced with a diagnosis of dementia, it can be tough to have the conversations necessary to prepare for a future where they may become unable to manage their own finances, as money remains a taboo subject in this country whether you're suffering from dementia or not. Unsurprisingly, research from The Alzheimer's Society found that one of the most common issues faced by both those with dementia and those in caring roles was the difficulty of discussing uncomfortable financial issues.
The earlier you have conversations about the future, the better. Talking things through will enable you to put provisions in place to protect both parties, plus it will allow the person who's affected to make their own decisions while they're still able. It may also be a good idea to speak to an advisor who specialises in issues like dementia and long-term care. To find one local to you, get in touch with the Society of Later Life Advisers, a not-for-profit organisation who will help you to find one in your area. An specialised advisor will be able to help you to navigate benefits and tax issues, as well as estimating care costs, drawing up a budget, and advising you on how best to fund the necessary care.
It can be a good idea to register a 'lasting power of attorney'. This is a legal document that nominates someone that you trust to make decisions about your finances for you in the event that you no longer have the mental capacity. Registering a power of attorney costs £110 (which is paid to the Office of the Public Guardian), but there can be legal fees involved in more complex cases.
The cost of care
Paying for care, if it's required, can become a financial strain on families affected by dementia. According to advice service Which, the average cost for a room in a residential care home in the UK is £600 per week, and the average cost of a room per week in a nursing home is £726. Costs can be much higher than this, depending on where in the country you live - in the most expensive area, the Southeast, the average cost of a week's care in a nursing home is £897.
There is some financial support available for care, although it's strictly means-tested. Local authority funding will only be offered if the individual's assets, including his or her pension(s), investments, savings and property, add up to less than £23,250. Any more, and no financial support is provided at all, leaving many in a position where they have to sell their home to fund long-term care, which can an issue if one person still needs to live at home. This is where many term to equity release and home reversion schemes, where you sell part or all of your home for a lump sum or regular income, which can be used to pay for care. You, or your partner, can then continue to live in the property without paying any rent. You'll generally only get about 20-60% of the property's market value, though, because the company buying your house will only get the money back once you die or go into full-time, long-term care.
Where to get help
There are lots of places you can turn to for free help and advice if you, or someone you love, needs help coping with the financial implications of dementia: