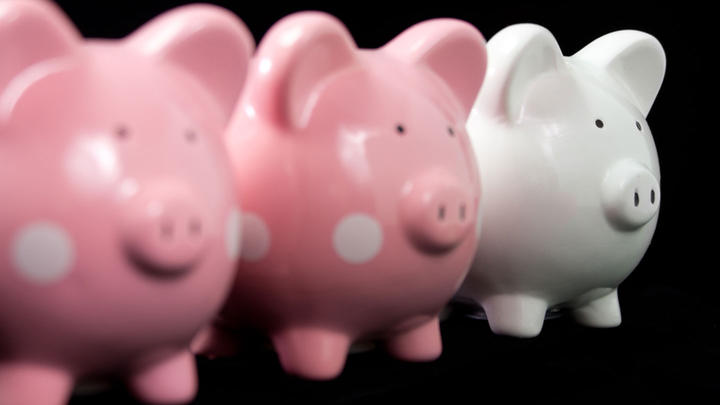 From in-balance interest rates which beat those offered by many easy-access savings accounts, to a whole host of packaged benefits, added-value current accounts are in vogue.
As loyalty to the Big Four banks disintegrates, and switching current accounts is made easier and quicker than ever, should you take the plunge and is a packaged or a simple account the best value?
We take a look at some of the issues in play...
Why ditch and switch?
In 2013 the Competition and Markets Authority gathered to propose a full inquiry into banking, which could result in a huge shake-up of the Big Four banks who together hold 77% of the UK's personal bank accounts. The inquiry hopes to establish better competition for customers and greater flexibility for customers wanting to switch banks. Since the introduction of the Current Account Switch Service in 2013, only small percentage of UK personal account holders have made the move. The Current Account Switch Guarantee, offered by most UK bank and building societies, is designed to simplify what was traditionally a complicated and frequently flawed system. Here's how it works:
Switching between banks or building societies should now take just seven days for banks that have signed up
It's free and you can choose a switching date to suit you
All regular payments going out and in are automatically transferred to the new account
Any money left in the old account is automatically transferred to the new one on the switch date
For 13 months after the switch, any lingering payments will be moved to your new account, and the payment sender will be notified of your new details
If anything does go wrong, any paid or lost interest, and resulting charges to either account will be refunded.
To switch, simply check your new bank or building society is participating and ask them if you can switch using the Current Account Switch Service.
You'll then have to sign an agreement and instruction giving them the go-ahead to start moving everything over on your behalf. It's worth keeping an eye on things once your new account is up and running before closing your old one and check that any overdraft you've got set up will be transferred.
Choosing the right account: packaged or simple?
Packaged benefits
Packaged accounts have become more popular as banks seek to make their current accounts more attractive to switchers. The benefits vary by account, but you can get anything from travel insurance to car breakdown cover depending on the account for a monthly or yearly fee. Sounds great, but be aware of the monthly cost – would you have bought those products on their own and therefore stand to save from the package? Or are they things you wouldn't have bought, and therefore a new expense? The insurance policies may also be the most basic versions, so check for any age or health exclusions and what's actually covered.
To help you decide whether a packaged account is for you, ask yourself:
How many of the extras do I actually need?
Could I get the services I need separately for less?
Does the insurance give me the right level of cover?
If there's an interest-free overdraft, am I currently paying more in overdraft fees and interest?
Interest-earning accounts
Over recent months, providers have been launching current accounts with rates of interest for in-credit balances – some of which are beating the dismal rates currently offered by easy-access savings accounts. If you're looking for a good rate of interest for your cash, here's what to look out for:
Is there a minimum balance required to secure the advertised rate of interest? Sometimes rates are tiered by balance amount up to the biggest advertised rate of interest, whereas others may only pay interest up to a certain balance value.
How long is the interest paid for? Some accounts only pay high interest rates for a year, so it's worth noting that you might want to move at the end of that period to get a better rate.
Compare savings against current account rates – some current accounts offer linked regular savings accounts which may offer rates which are just as good but without any monthly fees for using the current account.
Whether you're always in the black or not, it's worth paying attention to the fees and interest rates on overdrafts, just in case.
Cashback accounts
Accounts which offer regular cashback on purchases are springing up all over the place, offering the opportunity to earn back a slice of a purchase (usually 1-5%) which is paid back into your current account.
Traditional, no-frills accounts
With a simple, traditional account there are no monthly fees (and therefore no packaged benefits). They may be ideal if you're looking for something with no fuss or monthly fees, or you're already achieving a good rate of interest in a savings account elsewhere.
Some accounts are a complex mix of those listed above.