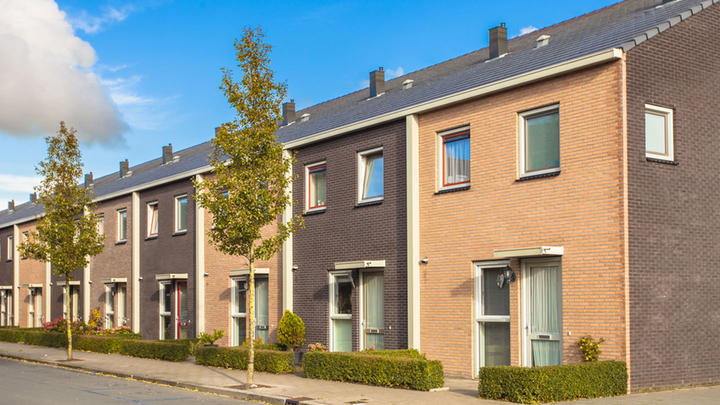 Welcome to the complex world of remortgaging. It may be a planet you've spent some time visiting (and revisiting before), or this could be your first trip as your initial mortgage rate deal draws to an end, you search for greater payment flexibility, or you look to consolidate debt. In any case, it's good to be prepared. Here we'll attempt to demystify tracker versus fixed rate mortgages, and take a look at how to work out the true cost of mortgage deals...
Have you thought about…
To track or not to track. It's a tricky decision - a tracker may seem tempting whilst the Bank of England base rate remains so low, but a fixed rate could give you a degree of certainty over what you'll be paying and some protection against any rise in interest rates.
Tracker mortgages work in a similar way to fixed rate mortgages but, instead of offering a fixed rate for an initial special deal period, they track the Bank of England base rate. It's worth bearing in mind that, although the rates are low at the moment, the base rate will at some point inevitably rise. See below for an example of a tracker mortgage with no fees and no early repayment charge - you'll need a minimum 20% deposit.
Fixed rate mortgages meanwhile could offer a sense of security against rising interest rates if you're looking to make sure your repayments stay the same over a fixed period of time, typically 2-5 years. Generally fixed rate mortgages will have a higher rate of interest the longer the fixed rate period. Fixed rate mortgage rates are generally higher than tracker mortgage rates because you have the security of knowing exactly how much your repayments will cost. Bear in mind that for longer deals, the penalties to leave will be higher. See below for a mortgage fixed for five years - again requiring a minimum 20% deposit:
Working out the true cost
Whilst a remortgage deal may offer a better rate of interest, you should balance this against any fees or charges they set. Recent pressure to keep the headline rate down has meant that some fees have risen. It's also worth bearing in mind that fees may be due for leaving your current provider as well as joining a new one. Spend some time working out the overall full cost of the mortgage for the period you expect to stay in it, including any fees, and scour the product details and terms and conditions. Some lenders will offer to cover the fees for switching to them, but it may mean that you have a less competitive interest rate in return.
Some quick tips
Make sure you're happy with the valuation of your home - your mortgage lender may have only evaluated from the street. If you disagree with their valuation, you could send them the selling prices of similar properties in your neighbourhood and any costs of recent home improvements you've made. It could also be a good idea to get at least one independent valuation of your own.
Leave plenty of time to remortgage - the legal work could take a while.
Know exactly when the initial rate on your mortgage expires - consider setting up an online calendar alert so you have ample time to shop around.
Don't accept a deal from your current lender unless you're sure it's the right one for you - it may seem less easy but shopping around could save you money and find the right terms to suit you.
What next?
You might want to evaluate your mortgage each year to make sure the rate and terms are still working in your favour. There are two options for remortgaging: to go it alone, or to use a broker - find out more about these.
You can also compare mortgages from across the market using our handy comparison tool.
MoneyHub, our innovative money management tool, incorporates mortgages into your overall financial outlook - you can work out repayments into your monthly budget and experiment with the effect of a shorter or longer term. Simply login or sign up for a free account now, and add your house value and mortgage details to the property & assets tab. You can also add remortgage details or lump sum payments.
Lastly, financial advice might be something you want to consider - request a no-obligation call-back from a financial adviser.