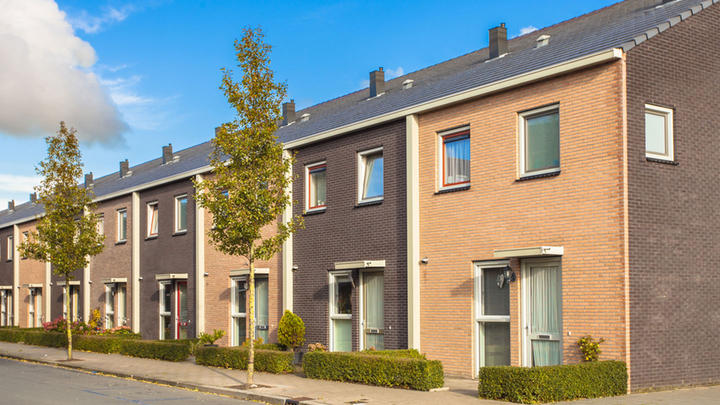 Rates and details were correct at the time of posting – always check with the provider before applying.
Mortgages may be getting more appealing. The Telegraph has heralded this as the best time to remortgage in six years because of the shift in government policy to stimulate housing growth and affordable borrowing.
We shine the spotlight on one of today's low fixed-rate mortgage deals: a 2 year fixed rate mortgage at 80% loan-to-value from Post Office Direct.
What's on offer?
The Post Office Direct 2 Year Fixed Rate Mortgage comes with:
2.18% interest fixed until 31 May 2016. After this it's 4.49% variable (Bank of England Base Rate plus 3.99%) for the rest of the mortgage term
80% maximum loan-to-value (LTV); 20% deposit required
4.2% APR overall cost for comparison
£1,495 arrangement fee
Early repayment charge (3% of the sum repaid) until 31 May 2016
To illustrate what your monthly repayments could look like with this mortgage, take a look at this example:
If you borrowed £200,000 over a 25 year term, with an initial 2.18% interest rate, your mortgage payment would be £865.34 per month. The total cost of the mortgage repayment over the two year period, including the fee paid upfront, would be £22,263.26.
If you were to add the arrangement fee to the mortgage loan, interest would then be paid on a sum of £201,495. This raises the monthly repayments to £871.81, and the total cost of repaying the mortgage over the two-year fixed rate period would be £22,418.44, including the arrangement fee. Remember that you would have also increased the amount that you are borrowing over the entire term of the mortgage and would continue to pay interest on the arrangement fee for the entire term of the mortgage: over 25 years this can add up.
This illustration is based on a loan size of £200,000 over a 25 year term on a repayment basis, and is for comparison purposes only. To find out your own likely mortgage payment on a range of today's mortgages, click here for our mortgage calculator.
Conditions apply so make sure you read the terms and conditions and product details before applying. All mortgages also come with the warning: your home may be repossessed if you do not keep up repayments on your mortgage.
Who might this mortgage suit?
The Post Office Direct 2 Year Fixed Rate Mortgage could suit those with a 20-25% deposit (or equivalent equity in your home) and a desire to avoid any rise in your mortgage repayments over the next two years.
The rate of interest and high LTV may make this an appealing proposition to all kinds of homebuyers. Although the 2.18% initial rate is one of the lowest on the market at the time of writing, you'll need to take into account the £1,495 arrangement fee. This Post Office mortgage requires a two-year commitment. Should you wish to jump ship before then, there's a 3% early repayment charge on the outstanding amount.
Why choose a fixed rate mortgage?
Getting a fixed rate mortgage may be a good option if having the same mortgage repayments each month is important to you. Once the fixed rate period is over the interest you pay on your mortgage loan will normally revert to your lender's standard variable rate (SVR) which can be higher or lower and could significantly impact the amount that you pay each month. At this point you may want to shop around to find a new mortgage with a better deal.
Generally, during the fixed rate period on a fixed rate mortgage there may be early repayment charges if you want to remortgage and move to a different deal. These can add up to thousands of pounds so be sure to take this into consideration. Find out more about fixed rate mortgages.
While fixed rates are generally little higher than variable rates, they could give you the peace of mind that your mortgage repayments won't change with little warning.