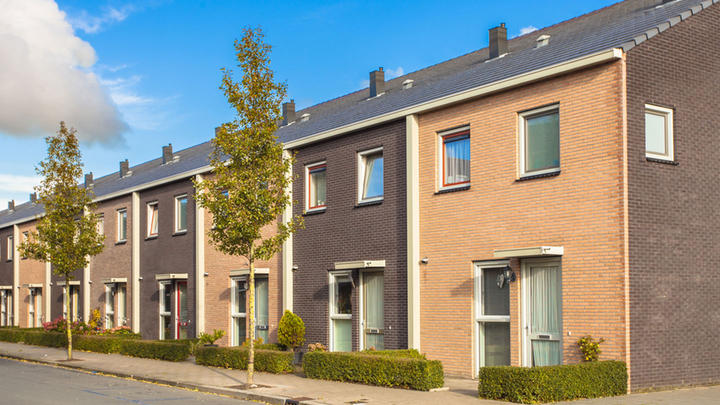 Rates and details were correct at the time of posting – always check with the provider before applying.
The UK is braced for the first rise in the cost of borrowing in over five years.
Last week Mark Carney, governor of the Bank of England, raised the prospect of increasing the base rate from 0.5%, which has remained the same for some time now, to reflect a more buoyant economy - which will probably lead to a rise in mortgage rates. A rising base rate could be great news for savers; but bad news for mortgage borrowers.
While the Bank is at pains to say that the rate increase will be tentative and gradual, allowing for the effects on borrowers and savers in an economy still licking its wounds, the rise could mean more people will latch on to fixed rate mortgage deals in a bid to protect a lower rate of borrowing. The Post Office are now offering a 5 year fixed mortgage at 3.15% (initial). Worth a closer look?
What's the deal?
3.15% initial rate (4.1% APR for comparison) fixed for five years - one of the lowest 5 year deals currently on the market.
Note that at the end of the term (2019), it would revert to the standard variable rate (SVR), which is currently the Bank of England base rate + 3.99% (4.49%) - but this may change.
75% maximum loan-to-value (max. LTV) - only open to those able to stump up at least 25% of the sale price as a deposit
£995 fee - other charges may apply. See terms and conditions.
5% early repayment charge
Try our comparison tables to get an estimate of your monthly payments on this mortgage.
Subject to approval. Terms and conditions apply - see the Post Office's lending website for more information.
Always remember that if you do not keep up mortgage payments, your home may be repossessed.
Who might it suit?
If you're a first time buyer with a considerable wad of cash (at least 25% of the sale price) to hand as a deposit, this could be a good deal, making use of the rate and fixed period as talk of a rates rising builds in the market.
Alternatively, this mortgage is also suitable for movers and those remortgaging and looking to achieve a degree of certainty over their monthly repayments. Fixed rate mortgages in general offer a higher rate of interest than their variable counterparts, but your monthly repayments are fixed until the initial term is over (typically 1-5 years). The drawback is that, if you want to move during that time or come across a better mortgage deal, you'll have to pay an early repayment fee (in this case, 5%). The Post Office mortgage is more expensive than some shorter variable deals, but that's the price you pay for knowing exactly what lies ahead for the next five years.
Note that there's an arrangement fee of £995. Other 75% max. LTV deals on the market may have no fees (or higher fees), but it's worth doing a bit of calculation to work out the overall rate so you can compare across deals and not be swayed by either a lower rate (but a high fee) or no fee (but a higher rate).
What next?
To find out more, apply and see all terms and conditions associated with this mortgage deal, visit the Post Office's lending website.
Unconvinced? We have a variety of mortgages from across the market ready to compare for your circumstances - compare now.