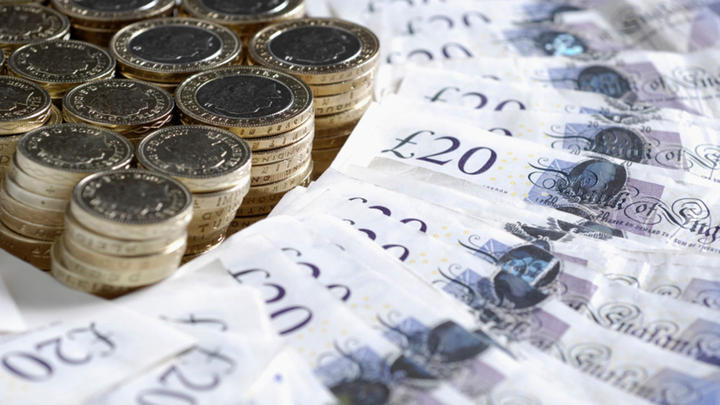 Rates and details were correct at the time of posting – always check with the provider before applying.
Nationwide's FlexDirect current account offers an interest rate of 5% AER (4.96% gross p.a.) on in-credit balances of up to £2,500, provided certains terms and conditions are met, but what are the terms and what's in it for you?
The interest rate
5% AER (4.96% gross p.a.) introductory rate on in-credit balances of up to £2,500 for the first 12 months
After the 12 months have elapsed there's an ongoing 1% variable rate on balances up to £2,500
Any part of your balance over £2,500 you'll receive 0% interest
Interest is calculated for each day on the last day of each month, and then normally paid into your account on the first day of the following month.
Fees and overdrafts
There's no monthly account fee but you'll need to pay a minimum of £1,000 into your account each month to qualify for the introductory rate
Arranged overdrafts: No fees for the initial 12 months after which you'll be charged 50p a day on arranged overdrafts up to £10 (arranged overdrafts available to those over 18 subject to approval)
Unarranged overdrafts: under £10 will incur a fee of 50p per day, over £10 will incur a fee of £5 per day (capped at £60 per month)
You won't be eligible for the special introductory rate if you've had a FlexDirect account in the last 12 months.
Other details
You can withdraw up to £500 per day from a cash machine or post office. If you need to withdraw more than that, you'll have to visit a Nationwide branch who will advise you. You can open a FlexDirect account as a joint account if you wish.
Exclusions apply, so make sure you read all account terms and conditions carefully. Find out more and see the full list of benefits.
Could it be for me?
The FlexDirect account offers a competitive inflation-beating introductory rate for balances up to £2,500, so it could be useful if you've got up to that amount in savings and you're looking for somewhere to stash it. Make sure you compare the rate to other options across the market, though.
The FlexDirect account is a current account so that means that you have easy access to your funds.
Remember that balances over £2,500 won't earn any interest, so if your money passes the £2,500 mark you may want to consider moving it into a savings account. Likewise: watch out for dropping interest rates once the 12 month introductory rate ends.
If you're likely to go overdrawn then the fee-free arranged overdraft could also be a good benefit, but beware once the introductory period ends, or if you exceed the the arranged amount.
Find out more about Nationwide's FlexDirect current account by visiting their website for full ts and cs and how to apply.
Getting your current account right
Current accounts are generally used for day to day income and expenditure and unlike with a savings account you'll have access to a debit card. Traditionally savings accounts offer higher rates of interest than current accounts, but this is not always the case.
If you're thinking of switching your bank account, check out our neat little guide to breaking up with your bank