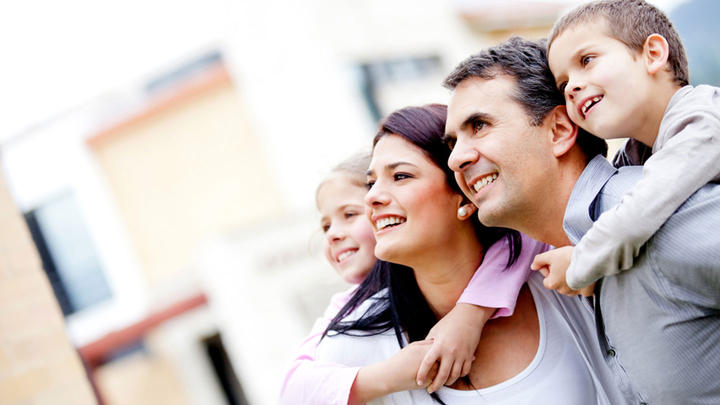 Is life insurance just another monthly expense, or vital part of sound planning for the future?
Here's a quick run-down on life insurance: what is it, do you need it, and where do you buy it?
When do you need life insurance?
If anyone relies on you or your income – children, spouse or partner, even parents – they would struggle financially if you were no longer around. Life insurance is one way you could take care of that in advance.
Some companies provide death-in-service cover or other types of life cover as part of a benefits package. If you think you're covered, check with HR to find out the extent of your cover. Many death-in-service packages provide three times your salary which may not be enough to protect your family. Also, you can't assign these benefits to cover your mortgage. If you stop working for your employer, perhaps through ill health, your policy may not pay out.
When don't you need life insurance?
If you're single and free from any commitments you might be content to give life insurance a miss. However, a small amount of life cover could provide for funeral costs that may otherwise need to be paid for by your next of kin.
If you do have commitments, such as a partner, children or a mortgage, you have a calculation to make. Does your partner earn enough to continue to meet those committments if you were to die or become critically ill? Would their earning power be unaffected by these circumstances? If so, you may not need life insurance. However, remember to take into account any extra childcare costs your partner may face when you're gone, and whether they might need to take some unpaid time off work to recover from their loss.
There's a myth that life insurance is a cumbersome expense if you're in your twenties or thirties. In fact, premiums for the young and healthy can be surprisingly affordable. Often just a few pence a day could provide a good level of cover for your loved ones.
What is life insurance?
Life insurance could pay either a lump sum or regular smaller payments to your loved ones in the event of your death. Usually paid for as a monthly 'premium', starting around £5, there are two main types:
Term life policies run for a fixed period of time (usually five, 10 or 25 years, but you decide). They pay out if you die during that time. You can also add critical illness cover, which pays out in the more likely circumstance of being unable to work through serious illness.
Term life cover is used to cover costs or liabilities that will only run for a certain period of time, for example: if you're paying off your mortgage or have young children, but you expect to be mortgage-free and your children to have flown the nest in a certain amount of time.
Whole of life insurance will pay out if you die at any time, providing you keep paying your premiums and are within the terms and conditions on the policy. Less popular than term policies, some people use it as part of an inheritance for their loved ones, to cover funeral costs and help with any hefty inheritance tax bill.
How is it different from other forms of personal protection?
There are lots of types of protection insurance available – we cover them in this guide. If you're in any doubt about the right type of cover for you, talk to an adviser.
How to get the best value cover for your circumstances
You can get cheap term insurance cover from around £5 a month without spending forever shopping around. Premiums can vary widely though depending on your needs.
To save you time and help you find the cover that's right for your circumstances.