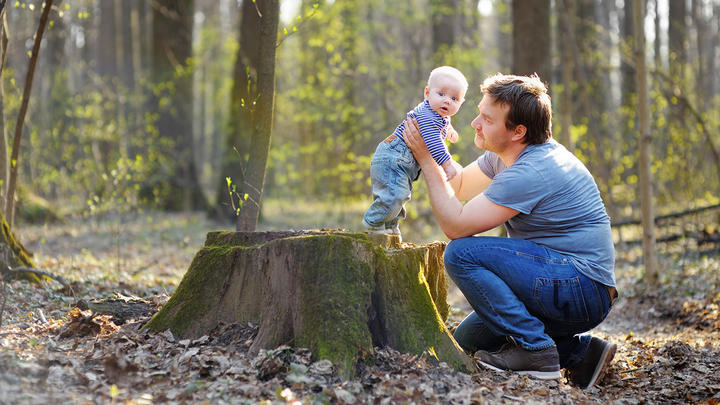 Not only can a child savings account help to grow a pot of savings for your offspring, they can also play a valuable part in teaching them money management to stand them in good stead for the rest of their life.
It's worth noting that, similarly to adults, children have an individual personal income tax allowance. This means that, as long as the interest on their accounts does not top £10k, it will be paid gross. Confusingly, there are various different options, from Junior ISAs to easy access savings accounts. When it comes to choosing an account for regular savings, pocket money and Christmas or birthday gifts, it's probably best to be clued up on what's available.
Comparing Junior ISAs, Friendly Society plans, instant access and children's bonds
First you need to decide on how much access you'd like you or your child to have to their savings. Do you want them to be able to dip in and out, or are they intended for a longer-term goal like university? This is connected to how much freedom you want to give your child over their money: are you happy for them to spend it periodically, or would you rather make sure they see their savings grow over time?
Junior ISAs might be a solution if you want to limit the amount of access your child has to their money, as they're unable to make withdrawals until they turn 18. Parents can put up to £3,840 tax-free into a JISA for 2013-14. This rises to £4,000 on 1st July this year. JISAs are also only available for children born before 1st September 2002, or after 3rd January 2011. If you opened a trust fund for your child, you'll be able to transfer this into a JISA from April 2015 without losing the tax-free allowance. As with adult ISAs, you can choose to put your child's money into either cash or stocks and shares. It could be worth reading about the difference in terms of risk. As always, shop around for the best rate and terms for you, and check any charges associated with stocks and shares investing.
There are plenty of instant or easy access kids' savings accounts on the market if you'd like them to be able to use their savings as needed. Rates vary and it's worth doing a thorough search of what's on offer. Try not to be swayed by some of the gifts and incentives that come with many children's' accounts: banks know that many people continue to bank with the same brand from childhood into adulthood, but focus on the rate of interest rate, and don't forget to shop around to make sure that your child is still getting a good rate of interest over time.
The best rates of interest are usually associated with regular savings accounts, where you'd pay in a set amount each month - typically £10-£20 over a fixed period, usually 12 months. The drawbacks with this are connected to the fixed-term aspect: you may have little or no access to the money during that time, and, after the fixed period ends, the savings may revert to an account which pays little interest. It's worth being eagle-eyed when it comes to how much interest your child's savings are earning: if they could do better elsewhere, consider moving them.
Friendly societies are mutual associations run and owned by their members and can offer tax advantages for long-term savers. Premiums of up to £270 a year are regularly paid into a Friendly Society investment, typically a with-profits fund. The fund grows largely without tax and your investment tends to last for between 10 and 25 years. It's worth noting that, should you stop paying the premiums before the term of your policy has finished, you may owe tax, and it may be harder to withdraw your money before the term ends. When opening a plan, you'll get what's known as a personal illustration, showing the minimum return on your investment you're entitled to at the end of the term. However, if you stop paying your premiums before then, you could get back less than you put in. The same tax-free benefits and savings allowance apply to child accounts - they could be worth thinking about if you're looking to lock away money regularly for the long-term.
Read more and check out a couple of child savings accounts available now, and try our savings calculator to see how your money could grow over time.