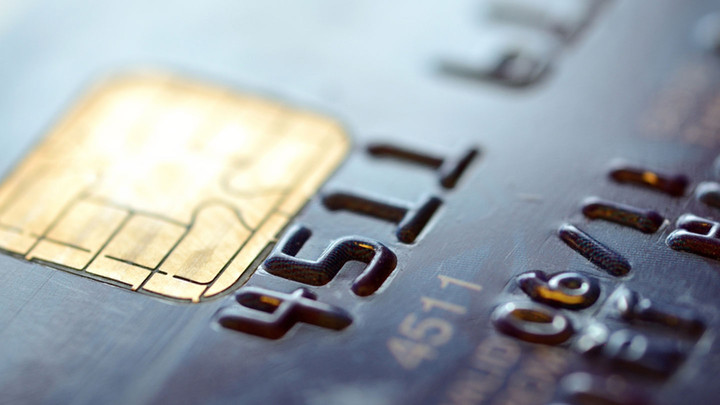 Rates and details were correct at the time of posting – always check with the provider before applying.
Barclaycard have upped their 0% interest period offering to one of the longest we've ever seen: 33 months (or two years and nine months) to fend off other 30 month+ competition in a crowded balance transfer marketplace.
Sound appealing? Here are some more details:
What's on offer?
The Barclaycard Platinum Credit Card with Extended Balance Transfer comes with the following:
0% interest on balance transfers for 33 months (or two years, nine months) from account opening (subject to a 2.99% handling fee).
A fee of 3.5% will be applied, then reduced to 2.99% by a refund (terms and conditions apply).
Once you've finished the 33 month interest free period, the card's representative APR will take effect at 18.9% (variable) - this is based on an assumed credit limit of £1,200 and could vary depending on your credit limit, application and status.
Minimum monthly payment: the greater of 1% of balance plus interest, 2.25% of balance, or £5. You must make your minimum payments on time each month and stay within your credit limit to keep the 0% balance transfer and purchases offers going, otherwise you'll revert to the standard variable rate above.
Minimum annual income: £20,000.
0% balance transfer offer only applies to balances transferred in the first 60 days from account opening.
You can't transfer balances from other Barclaycards.
You can transfer balances up to 90% of the credit limit on your account - if you try to transfer more, Barclaycard will contact you to make a smaller transfer.
Contactless payment to make quick and easy purchases under £20
Turn your phone into an easy way to make contactless payments too with Barclaycard PayTag - conditions apply.
Banking online and on the move with mybarclaycard and Barclaycard Mobile.
Only available to new customers.
For all details, terms and conditions, please visit the Barclaycard website.
Who might it suit?
It's also perhaps worth noting that the 18.9% APR at the end of the interest free 31 months is above the average UK credit card APR (17.05%). The fees charged are also at the top end of what's on the market - there may be 0% accounts for shorter terms with less than a 2.99% handling fee if you don't need that long to pay it off. Barclaycard also offers a 32 month 0% balance transfer card with a slightly lower fee (2.89% handling fee) - the representative APR for after the deal period remains the same (18.9% variable).The exceptionally long interest free period might be worth thinking about if you're paying a high interest rate on a large credit card, and looking for a longer period over which to pay it off. Applicants need to be over 21, with a good credit rating and an annual income over £20k to be eligible. If you're already a Barclaycard customer, bear in mind that you will not be able to take advantage of the offer - it is designed to attract new customers.
Quick guide to balance transfer credit cards
A potentially useful tool for managing your credit card debt, balance transfer credit cards simply allow you to move an outstanding balance to another card, typically with a 0% introductory period. Most people look for a balance transfer card that offers a lower rate of interest than they are currently being charged.
It's worth bearing in mind that some cards may have a limit on the balance that can be transferred, and some may charge higher levels of interest on any further purchases. There may also be charges for transferring your balance (for the Barclaycard Platinum card, this is 2.99%). As always, it could pay to check the terms and conditions before signing up. Find out more and compare balance transfer cards.