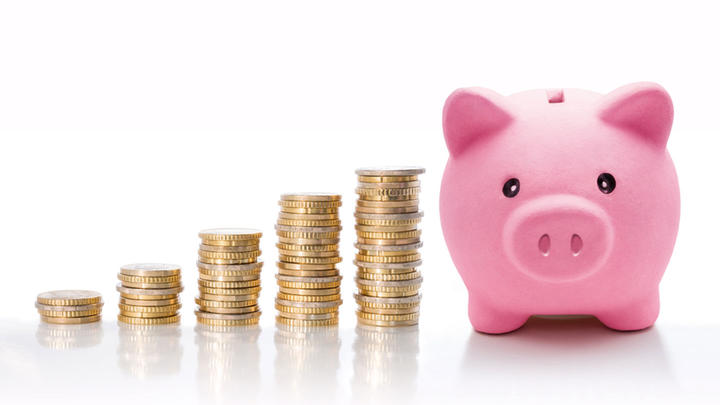 What we know as "ISAs" – a tax-free wrapper for your saving and investments – have changed. All ISAs have effectively become new ISAs (sometimes called NISAs for short) as the rules have changed: you can now keep up to £15,000 in any combination of cash savings or stocks and shares investments through ISA products.
But, with banks and building societies lowering rates in anticipation of a rates rise, is the new £15,000 flexible allowance attractive enough to tempt us to save or invest more through the new ISAs? We take a look at what's changed, the highs and lows of transferring between ISAs, and Aldermore's range of Cash NISA-ready ISAs…
The changes in a nutshell
Between the start of the tax year and 1st July this year, you could only deposit up to £5,940 in a Cash ISA or up to the full £11,520 allowance in a Stocks and Shares ISA free from UK income tax or capital gains tax. On 1st July the ISA allowance for the 2014/2015 tax year (April to April) increased to £15,000, and you are now able to divide that allowance between Cash ISAs and Stocks and Shares ISAs as you like. You can now hold £15,000:
All in a Cash ISA
All in a Stocks and Shares ISA
Or any combination of Cash and Stocks and Shares ISAs adding up to the overall allowance
What's the point of Cash ISAs if better savings rates are to be found elsewhere?
Normally your interest earned on savings is subject to income tax; Cash ISAs are not. So, with a regular savings account, your cash is subject to 20% (basic rate) or 40% (higher rate) tax. ISAs are free from income tax, protecting the interest you earn, regardless of a potentially dismal rate of interest (bear in mind here that Stocks and Shares ISAs are a different kettle of fish, and your deposited amounts and returns are not guaranteed). You should weigh up the effect of tax against a potentially higher rate of interest to see whether or not an ISA stands its ground against regular cash savings.
Keep in mind that Bank of England base rate changes are on the cards. The Bank of England are hotly tipped to raise the base rate [link to Ruth's article] within the next year, which could raise the interest rates on everything from mortgages to savings rates, including Cash ISA rates.
At the start of each new tax year you'll get a fresh ISA allowance, so in total, provided you don't make any withdrawals from previous years' allowance, the amount you can have stashed away in ISAs will increase year on year. To find out more, see our page on ISA tax savings.
Should you take the fixed plunge?
Fixed ISAs offer a way of tying your money up for a fixed period of time at a fixed rate. While a rate rise may be on the cards, there's actually no guarantee it will happen. Nor is there an idea of how long it would take for a base rate change to affect interest rates for the financial products you hold. In any case, if you want to go fixed, going for a shorter fixed term might help should the rates change – you'd then be able to move your money to an ISA with a risen rate at the end of the term.
How do I transfer to make the most of the new allowance?
The new ISA changes mean that ISAs have become tax-free savings account with a bigger-than-ever flexible allowance. If you opened a conventional ISA before the NISA changes came into effect on 1st July, you might be able to transfer to a NISA with a better rate or to take advantage of the bigger allowance, particularly if you've got some extra cash to spare. All ISAs have been converted to NISAs, but it's worth paying attention to the rates you're getting.
If you find a rate you like the look of, check that they're happy with transfers in from other providers or products – not all NISAs allow transfers in.
Any sum of money withdrawn from a NISA is still counted as part of your yearly allowance: so withdrawing £1,000 from your full £15,000 NISA will not mean that you're able to deposit another £1,000 by the end of the tax year. In theory you can transfer between Cash and Stocks and Shares up to your overall £15,000 allowance as much as you like, and your new NISA provider should arrange the transfer for you on request. However, some NISA providers may penalise transfers out which may include a reduction in interest. The penalty might be outweighed by the better rates you'd get by moving, but weigh this up to be sure.
To track the effect of an ISA's growth towards your financial goals, try using the Savings section of our award-winning money management tool MoneyHub.