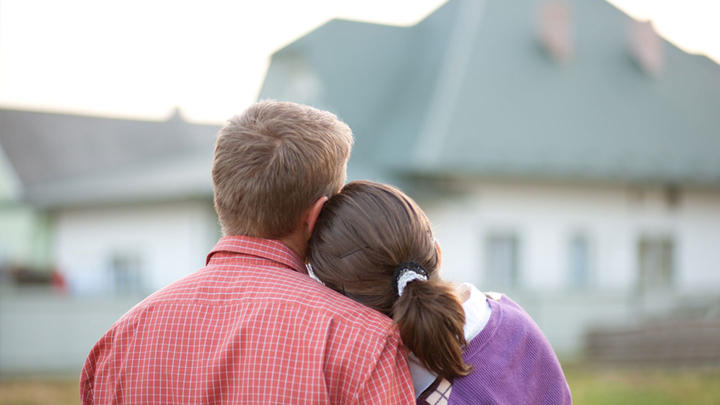 On Thursday, the Bank of England announced a set of measures aiming to halt any emerging house price bubble. The most significant of these measures is a cap on mortgage lending – we've got all the info on what the cap involves, and how it could affect you.
Why is this happening?
Soaring house prices have been hitting the headlines over the last few months, with seemingly endless debate about whether or not we are in a "housing bubble". During his announcement, Bank of England governor Mark Carney warned that the booming housing market could threaten the UK's economic stability – although he stopped short of entering the "bubble" debate.
What are the Bank's recommendations?
The headline announcement is a cap on mortgage lending; no more than 15% of all new mortgage loans can be more than 4.5 times the borrower's income. Other measures include making sure lenders perform "stress tests" on prospective borrowers to make sure they could cope with a 3% rise in interest rates, and a separate pledge from the Treasury preventing anyone taking out a mortgage at over 4.5 times their income through the Help to Buy scheme.
What will the effects be?
The Bank has insisted that the new measures shouldn't have an immediate effect, and won't harm people currently trying to get on the property ladder, as the rules don't come into force until October. Carney said:
"These actions will have a minimal impact in the future if, and it is an important if, if the housing market evolves in line with the bank's central view," adding that "the 15% cap... could quickly become relevant if house prices grow more than we expect, if incomes grow less rapidly than we expect, or if underwriting standards slip."
It is thought that, while most of the country will be largely unaffected by the move, London could bear the brunt of the change due to its inflated house prices. According to the latest data from the Council of Mortgage Lenders (CML), only 9% of new mortgage loans nationally were for 4.5 times the borrower's income – however this figure rises to 19% in the capital. Carney said that if the housing market continues the way it is, the cap could be reached nationally within a year.
Looking forward to moving in 2015?
Get your mortgage sorted out with a free call back from a mortgage adviser.
Won't this stifle the housing market?
It seems unlikely that this measure will singlehandedly stop the current housing boom in its tracks. The morning after the announcement, shares in housebuilding companies Barratt and Persimmon were still rapidly rising in price, indicating that the market isn't panicking. Buy-to-let mortgages are not included in the cap either, so the private rental sector shouldn't be affected.
There were those with reservations about the plans. Paul Broadhead, Head of Mortgage Policy at the Building Societies Association, said:
"This type of blunt instrument is untested in the UK market and there is a risk of unintended consequences, particularly for first time buyers. This group naturally need to borrow at higher income multiples, and can do so provided they meet affordability criteria. It is important that they aren't pushed towards more expensive credit, despite being able to afford a mortgage."
Share your views
Do you think it's a good idea to set a limit on mortgage lending? Or do you believe that the measures are too restrictive? Let us know what you think in the comments below or tweet us @YourWealthUK
Work out how much you could afford to borrow with the mortgage calculator. This shows your effective monthly mortgage repayment on any of today's mortgage deals.