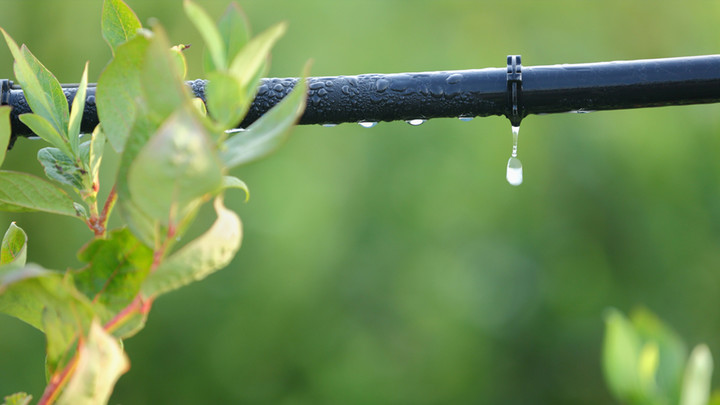 Direct Debit provides a huge amount of convenience for our financial lives. Letting the money go out automatically takes the hassle out of paying for services you use regularly.
And it's hugely popular: nearly nine in ten UK adults use Direct Debit, with over 3.64 billion payments processed annually.
But because of this convenience, it can also be an easy way to leak money if you don't regularly review your finances.
Read on for details of seven of the most common financial leaks. Are they draining your bank account even as you read this?
Forgotten spending: the leaks costing you £150+ a year
42% of us have continued to pay for at least one subscription we no longer use, according to a survey of 1,506 UK adults by TopCashback.co.uk. 5% of us are even still paying direct debits we took out for an ex-partner.
These wasted payments are estimated to total £338 million annually. Here are some of the findings: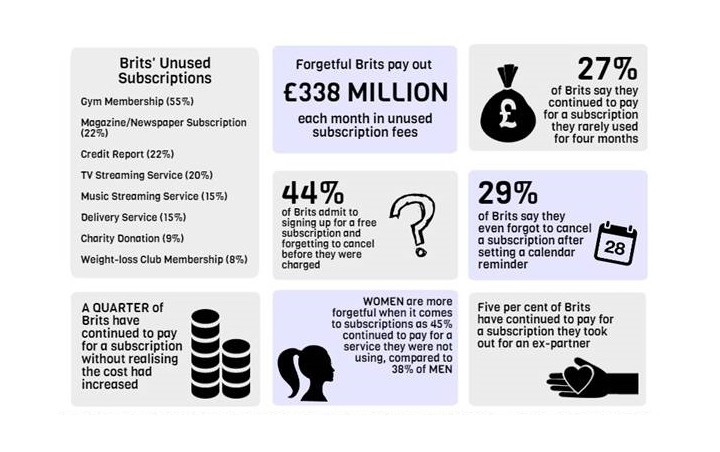 With £338 million wasted each month, and 27 million UK adults estimated to be affected, that means that on average each of us is wasting £150 a year on services we don't need.
So what are some of the biggest money leaks, and how could you be putting this money to better use?
Here are seven of the main culprits…
1. Needless phone costs
Telecommunications is the biggest category of Direct Debits and therefore it's also responsible for a lot of the leakage.
First, there's mobile phone contracts. If you take out a 24-month contract on a new phone with data, calls and texts included, you could be forgiven for thinking the provider will stop taking direct debits when the contract expires. Well, they don't. Even though the phone is paid for, if you don't upgrade they will continue to bill you what is now an unnecessarily high price for essentially just calls and data. Make a note of when your contract ends and if you're not upgrading, renegotiate to a SIM-only deal.
Other common ways to leak money on telecoms are landlines you never actually use, insurance you don't need (see below) and calls/texts that are surplus to requirements.
2. Subscriptions you simply don't use
A fifth of people forget to cancel TV streaming services they no longer use, and 15% do the same with music services. Anyone else got a library full of audiobooks they never listen to?
3. "Free trials" that aren't free any more
How many times have you used a free trial of a service with the intention of cancelling before it ends, only to find that you've missed the deadline and been charged? You're not alone: 44% of people have done just that.
4. One-offs that became recurring expenses
Remember signing up to that language learning app before you went on holiday to France last year? If you're not still using it, time to cancel. This falls under the category of "things that are a great idea at the time but quickly become irrelevant".
5. The classic: unused gym memberships
So many of us have joined a gym with the best intentions, only to give up (or take up running in the park instead) after a few months. A huge 55% of people have forgotten to cancel unused gym memberships.
6. Insurance you no longer need
First, there's paying for more cover than you require, such as car insurance for 10,000 miles a year when you only drive 5,000.
Then there's duplicate insurance: perhaps you have a subscription bank account that provides mobile phone insurance or travel insurance, yet you're still paying for these policies separately with someone else.
7. Life cover that no longer meets your requirements
If you took out a life insurance policy some time ago, is it still fit for purpose? Make sure you're not throwing money away on cover that wouldn't adequately protect your family.
For example: that decreasing term life cover you took out when you first got a mortgage. Perhaps it's still taking £12 a month from your account but would now pay out as little as £10,000 if you die. How much more could your family receive if you found a new policy for the same price?
When was the last time you checked for leaks?
Perhaps the most surprising finding from this research is that 27% of people with hidden money leaks allow them to continue for at least four months, with 16% letting their money trickle away for more than a year.
If any of the above sounds familiar, isn't it time you did something about it?
One way to check in more easily on your spending across all accounts is by using a money management app. Moneyhub gives you full visibility and control over your finances, allowing you to see exactly where your money goes each month – so you can stop those leaks.
How to fix the leaks and put your money to better use
Even if you don't need to count every penny, it's important to understand where your money goes, and whether you're getting value for it.
If you've identified any financial leaks, there are two ways to sort them out.
Plug them. Some of these leaks just need to stop. If there's something you no longer use, be ruthless: call or email the provider and cut them off.
Divert the flow. Switch out that leaky spending for something better. With some of the above, it's about keeping an important service, but getting actual value for your money.
Taking life insurance as an example, you still want your loved ones to receive money if you die, so this would be a case where you "divert the flow". Perhaps it's been a while since you thought about how much they'll get, and how much you're paying for that cover.
Fortunately, this is really easy to review. We've built a tool that shows you prices tailored to you in less than 60 seconds, using the bare minimum of details about you and your lifestyle. Answer this question to get started and see prices:
Compare life insurance prices
Did we miss anything? What money leaks have you found? Tell us on our Facebook page

This article was originally written October 2015 and has been updated.