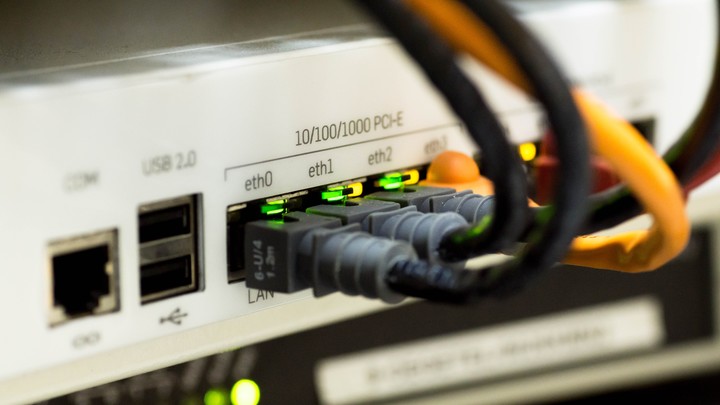 People who aren't digitally connected are considerably less financially well than those who are, the latest Financial Wellness Index has revealed. The Momentum Household Financial Wellness Index 2017 interviewed thousands of people across the UK to assess the state of the nation's overall financial well-being, and revealed that those who are 'digitally excluded' score, on average, three points lower than the rest of the population.
The study, which was carried out in association with the Personal Finance Research Centre at the University of Bristol, found that as many as one in seven people (14%) in the UK are currently 'digitally excluded', which means that they don't have access to broadband at home. These individuals exclusively manage their money either in branch or on the phone, rather than using internet banking or an app.
Those who were found to be less well connected tended to have poorer financial health in a number of areas. For example, when participants were asked if they knew how much they had in their bank account, just 1% of those who used the internet as their main method of banking had 'no idea', compared to 9% of those who primarily banked over the phone. Those who were less connected were also more likely to have missed payments on credit agreements, the study revealed. 18% of those who banked over the phone admitted to 'often' or 'always' missing the minimum repayments on credit agreements, compared to just 5% whose preferred method of banking was on an app.
The research found that the relationship between digital and financial exclusion was clearest in one particular age group: those aged between 55 and 64. Even when factors like income were accounted for, those who were classed as 'digitally connected' in this age group scored an average of 74 points out of 100, compared to just 62 among digitally excluded 55 to 64 year olds.
This comes shortly after the government-appointed task force, the 'House of Lords Financial Committee', produced a report highlighting the growing problem of financial exclusion in the UK. The report highlighted the rate at which banking services are moving online, and high-street branches are shutting down (53% of UK branches closed down between 1989 and 2016). Sadly, those who are most vulnerable are likely to be the most affected, the committee found, including older people who may not be able to travel to a branch, and aren't able to manage their finances online, as well as those who don't have access to the internet.
Dominic Baliszewski, Director of Consumer Strategy at Momentum UK:
Financial institutions are ploughing vast amounts of money into their online services, which in many cases is leading to a better service. The problem is that a lot of institutions are investing in digital at the expense of physical branches and human interaction with customers, thereby leading to the exclusion of certain groups. There needs to be a concerted effort from the government and from financial institutions to help people manage their finances digitally, be it through education, helping people get online or other third-party assistance.
How do you compare? Get your Financial Wellness score today and see how you match up.