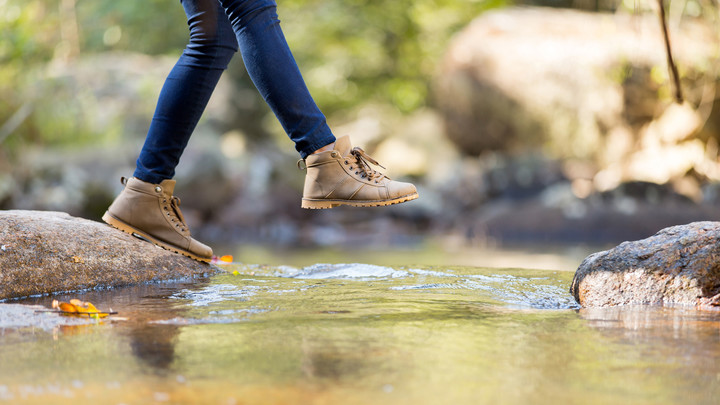 Remortgaging means getting a better deal. Specifically, it means switching your current mortgage to a different mortgage deal for a financial benefit such as:
Reducing your monthly mortgage payment, perhaps by hundreds of pounds
Locking in a favourable fixed rate for a long time
Shortening the term: paying off your mortgage faster to save interest
Borrowing more to release equity from your home.
Here's our 5 minute guide to getting it right.
The golden rules for a successful remortgage
1. Act three months before your current rate expires
Find out exactly when your special rate expires. If you wait until the month before to act, you risk running out of time to complete the deal. A valuation might have to be arranged, a phone call with the adviser set up, the offer paperwork sent by post; it takes a little time.
If you miss the deadline to complete your remortgage (typically ten days before your current deal expires), you face a month or two of higher monthly payments as your mortgage reverts to the lender's standard rate.
Since lenders will usually let you reserve the rate you want and give you 90 days to complete the deal, there's no reason not to act now.
2. Prepare your finances for the new affordability checks
Since April 2014, lenders are required to carry out strict affordability checks on everyone applying for a mortgage. For remortgage customers, this new requirement can come as a surprise. To access the better rates, you will need to provide evidence of your income, expenditure and good money management. If you're not expecting them, some of the questions asked might seem a little personal.
Fortunately, there is plenty you can do to boost your chances. Our comprehensive guide to mortgage affordability checks briefs you on how to prepare.
3. Shop around, shop around, then shop around some more…
Mortgage rates come and go. A good deal could benefit you for years, and the best ones disappear fast. The easy option (sticking with the same lender) can cost you thousands: a 0.5% difference in interest on a £200,000 fixed rate mortgage equals £2,520 over five years. Finding a fee-free deal could also save you hundreds of pounds.
Compare remortgage deals
Compare today's UK remortgage offers and see what your new monthly payment would be. Find the exact mortgage you want.
How to work out the cost vs benefit of remortgaging
Is remortgaging worth it?
Since there's nearly always a small cost involved, there's only one way to be sure and that's to work out the true cost difference over a given period. Here's how I do it.
First, I like to compare mortgages over a five year period. It's difficult to compare for much longer as rates are likely to be variable.
Then, apart from the rate, these are the main factors to take into account:
To fee, or not to fee?
In order to offer low headline rates, lenders have been applying more and more product fees to their mortgages. A low initial rate plus a product fee might benefit you if you have a large mortgage. For loans less than £100K, low- or no-fee remortgages might cost you less over 5 years.
The price of 'free' legals and valuations
Some lenders will offer to pay your remortgaging costs if you switch to them, but you can probably expect a less competitive rate in return. If you are paying these fees yourself, budget £500 for the lot (it might work out more or less, but this is a rule of thumb for now).
Will I have to pay to leave my current deal?
Most mortgages have a small exit fee, typically in the £50–100 range. If you're looking to leave before your current deal expires (for example you're two years into a three year tracker), there might also be an Early Repayment Charge. You can find out what the charge will be by looking over your mortgage paperwork, or asking your lender directly.
With those factors in mind, here is the calculation I use.
A) Repayments on my current mortgage × 60 = Total cost of staying put (over 5 years)
minus
B) Repayments on the new mortgage × 60
+ total fees for the new mortgage (if any)
+ exit fee from current mortgage
+ estimated valuation fee & conveyancing, if applicable
= Total cost of switching (over 5 years)
equals
C) Total benefit of remortgaging (over 5 years).
Here's a worked example:
My fixed rate mortgage ends in December so the interest rate will revert to my lender's Standard Variable Rate, which is 3.99%. There's 20 years left on the term and £150,000 still to repay. So, from January my new monthly mortgage payment is going to be £908.
£908 × 60 = £54,480 (cost over 5 years of staying put).
A new mortgage I'm looking at is the TSB Direct 5 Year Fixed Remortgage with an initial rate of 2.39%. At that interest rate my monthly payment will be £787. To get this deal (it has a maximum 60% LTV) I will need my house valued at £250,000 or more. Fortunately, the remortgage offers free valuation and legal fees. The new mortgage has a £995 application fee and my lender will charge £300 for me to leave my current deal.
(£787 × 60) + £995 + £300 + £0 = £48,515 (cost over 5 years of remortgaging).
So by acting now to secure this deal I stand to save £5,965. That's nearly £1,200 per year.
And if I leave it too late to remortgage in time, it's going to cost me £121 straight away (i.e. if I have to pay £908 in January instead of £787).
Compare the best remortgage deals
Ready to look at today's remortgage rates and offers?
To recap the first golden rule: any time within three months of your current deal expiring is prime time to sort out your next deal.
We fetch data on over 6,000 mortgage deals overnight to bring you a comprehensive comparison table for remortgage deals. Visit the best remortgages table to view today's rates from across the market, and tailor your search to find the exact mortgage you want.
Alternatively, if you'd prefer to take advice on finding the right remortgage deal, get a free call back from a mortgage adviser.