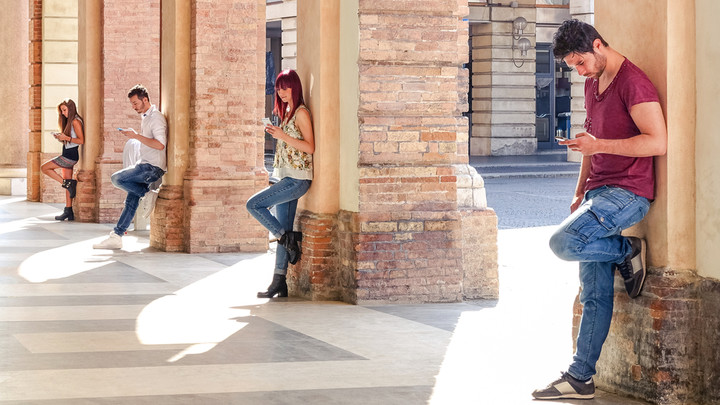 One-third of our lifespan. That's how long retirement could last for today's working generation.
It's a far cry from when the first Old Age Pension was introduced in 1908 for those aged 70 or above. Then, the average citizen wasn't expected to even need it. A man's life expectancy at birth was only 50 years, a woman's 54 years. If they did reach pensionable age, a man could expect retirement to last on average 6 years, and a woman one or two years longer than that.
That first state pension was also far from generous. At around £14 a week in today's money, it didn't allow for much adventure in life; it merely kept the pantry from going bare.
These days, many more of us reach retirement. When we get there it lasts much longer, and we have higher lifestyle expectations for what people often call our "golden years".
All of this requires us to put away much more of our income for our post-work lives.
Are we doing it?
You bet we're not.
Under-saving for pensions: the scale of the issue…
Currently the average worker pays just 4.7% of their salary into a pension. Most employers make a further contribution of less than 4%.
The recommendation is that we need to nearly double what we save for retirement. The Pensions Institute's Independent Review of Retirement Income report says:
An adequate pension needs adequate contributions. To have an adequate pension in retirement, Middle Britain needs to understand that – together with the employer – it has to save 15% of its lifetime earnings in a pension scheme.
…and five things the government is trying to do about it
Harriett Baldwin, the Economic Secretary to the Treasury – also known as the City Minister – visited our offices this week as part of a tour of financial services around the country.
I asked her whether pensions need a rebrand in order to appeal to younger savers. Her answer covered a lot of ground. It reminded me how many different initiatives have been brought in over the last decade to try to get us to save more.
Here are five key points she made about how the government has been trying to encourage us to save more for retirement.
1. Simplifying the State Pension, so people know what they're getting
What we're trying to do in the the Treasury is enable people to get a better state pension – a foundation income for old age.
The flat rate (single-tier) state pension was introduced this year.
The system it replaces was described as having "many outdated and complex elements that saw the amount of state pension money paid out to pensioners varying by up to £10,000 a year". In proposing the change, the Department of Work and Pensions asserted that "the complexity of the [old] State Pension system stopped people from making informed decisions about whether, when and how much to save".
Although not popular with people approaching retirement – it represents another shift of the goalposts for some age groups – the single-tier pension does reduce the complexity of the system. In my view, simplification benefits younger savers because it focuses the attention on what provision we need to make for our own retirement, and reduces the attention we might otherwise have to pay to figuring out how much State Pension will get when we retire.
2. New tax incentives, to get young people to start saving
This government brought in the Lifetime ISA because it doesn't want young people to have to choose between saving for their first home and saving for retirement.
One of the big gaps identified over and over again in various studies is that of younger people not saving enough towards retirement; in particular, not starting early enough. The Lifetime ISA, to be introduced in 2017, sets out to allow those under 40 to save for a home and retirement at the same time.
In my view this won't necessarily benefit retirement savings because the under-40s will for the first time have a tax incentive to save for a house, and I believe they're likely to put the entirety of their savings into property at the earliest opportunity. However, for those that take up the opportunity, it will at least stimulate the savings habit and give a real-life introduction to the benefits of tax relief on contributions, encouraging the new homeowner to continue the pattern of regular saving.
3. Auto-enrolment, to bring more people into workplace pensions
One of the big things the government has put legislation behind is automatically enrolling people into workplace pension funds for the first time.
This initiative has brought 9 million people to pension savings for first time, and added £15 billion a year to the amount people are saving for their old age. It's undoubtedly a great step forward. On its own, it will not fix the problem; auto-enrolment is expected to result in contributions that are only around half of what's required.
4. Pension freedoms, to make retirement saving more attractive
To make pension saving more attractive, people now have more freedom in terms of what you do with your pension fund after the age of 55.
It's true that the surprise announcement of "pension freedom" has shaken up the retirement industry. Since the new rules took effect in April last year, 230,000 people have taken up a form of pension freedom (i.e. a retirement income option other than income drawdown or buying an annuity).
It's difficult to isolate whether this has yet had an effect on the number of people saving into pension schemes, or the amount they are saving, because there are many initiatives taking effect at once. If nothing else, it has at least countered the impression that changes to pension rules are usually negative for existing savers – a reason often cited for why some people don't trust pensions.
5. Bringing pensions into youg people's line of sight
You only have to mention the word pensions, and people glaze over…
Three other initiatives got a mention from the City Minister, all of which could be grouped as attempts to address young people's perennial glaze-over regarding pensions and long-term savings.
First, as a backdrop to improving overall readiness for financial planning, in 2014 the government introduced financial literacy to the school curriculum.
Second, initiatives like the pensions dashboard, planned for introduction around 2019, are an attempt to make it easier for us to visualise multiple pension pots. Over a lifetime, the typical person will now work for 11 different employers that will all have pension schemes. The archetype of a previous generation – someone in same defined benefit scheme for their working life – is a thing of the past, so we need to adapt to a new reality.
Third, the minister pointed to Moneyhub and similar technologies as a way to help us take ownership of improving our incomes in retirement. Apps like these are being encouraged by government open data initiatives, and the minister pointed out that young people are much more likely to be adopters of mobile technology.
What you can do next
Get your eyJpZCI6ImN0YS1idXR0b24tVnQ2LVlpZ0FBR0VSMFZCQiIsInRpdGxlIjoiR2V0IHlvdXIgRmluYW5jaWFsIFdlbGxuZXNzIHNjb3JlIiwiZGVzY3JpcHRpb24iOiI8cD5BbnN3ZXIgNyBzaW1wbGUgcXVlc3Rpb25zIHRvIGZpbmQgb3V0IHdoZXJlIHlvdSBmaXQgaW4g4oCTIGFuZCBob3cgdG8gaW1wcm92ZSB5b3VyIGZpbmFuY2lhbCB3ZWxsbmVzczwvcD4iLCJidXR0b25UZXh0IjoiR2V0IHlvdXIgc2NvcmUgbm93IiwiYnV0dG9uVVJMIjoiaHR0cHM6Ly93d3cubW9tZW50dW0uY28udWsvZmluYW5jaWFsLXdlbGxuZXNzL2dldC15b3VyLWZpbmFuY2lhbC13ZWxsbmVzcy1zY29yZS8jLyIsInRhcmdldEJsYW5rIjp0cnVlLCJwcmVzZXJ2ZVF1ZXJ5Ijp0cnVlfQ==
Start forecasting your own financial picture with Moneyhub
Start your own pension – compare platforms for a SIPP