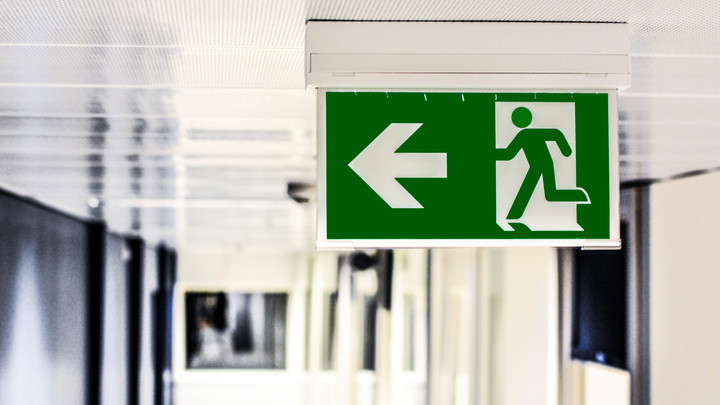 Britain could be heading towards a major savings crisis in the not-so-distant future, as one in four adults currently have less than £100 saved, our latest research has revealed. The Momentum Financial Wellness Index looked at the finances of thousands of households across the UK, and found that 24% of the country have less than £100 in savings right now. The 2017 Financial Wellness Index assessed seven areas of the UK's finances, and of the seven, the UK scored lowest in 'savings, assets and security', with an average of just 3.8 out of 10. This was also the only area in which people scored, on average, worse than last year - in 2016 the average score was 3.9.
Who's saving the least?
Unsurprisingly, the Index revealed that young people in the UK seem to be amongst those struggling to save for the future. Over a third (34%) of people under the age of 25 have under £100 saved, compared to 12% of those aged 75 and above. And it's getting worse - the average score for under-25s for savings this year was 1.8 - down from 2.0 the year before.
Why are young people struggling to save, or choosing not to put their money into savings? Firstly, with interest rates at an abysmal low (the average cash savings account currently pays 0.46% interest), many savers, young and old, are being put off. Secondly, an important goal for many young savers, homeownership, is getting further and further out of reach. The average first time buyer's deposit in London is currently £96,000, nearly four times the UK's average salary, which is £27,000. Plus, with the number of young people living in (potentially very costly) rented accommodation on the up, it's no wonder that Brits under the age of 25 are struggling to prioritise savings.
Our research also revealed that single people are saving significantly less than married couples. In fact, a third of single people (34%) had less than £100 saved, while the same applied to just 17% of those who were married. Renters also fared poorly - one of three people living in privately rented accommodation had under £100 savings to their name - three times more than those who own their own home outright.
What effect could this have on this country's future finances?
By failing to prioritise savings, many of us may be leaving ourselves open to major financial difficulty. We asked people how easy, or difficult, they'd find it to meet a major unexpected expense, and 32% responded with 'not very easy' or 'not at all easy'. From an injury forcing you to take time off work to your car breaking down, having a fund set up to mitigate the effects of a major financial change is essential for your financial well-being. No-one can predict the future, but you can handle it a lot better if you're financially prepared.
How to set up an emergency fund
Saving an emergency fund doesn't have to be difficult:
Set your fund up: find an instant-access savings account with a competitive interest rate.
Use our savings calculator to work out how much it will take you to build up your fund. You should aim for the equivalent of either three months' salary, or three to six months' household expenses.
Set up a direct debit into your account each month to make sure you prioritise saving.