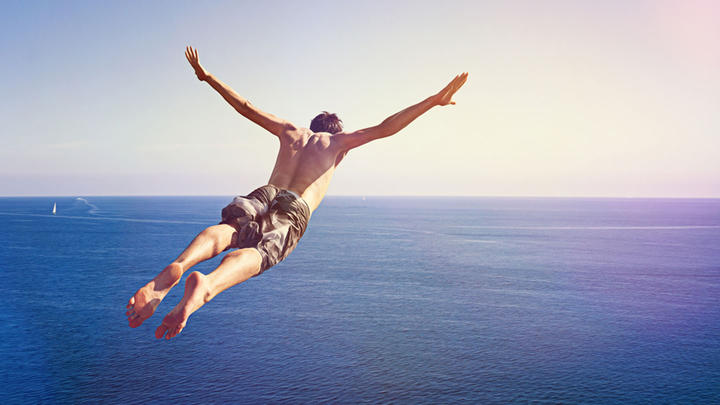 UK workers have nine jobs and one complete career about turn, and move roles, on average, every five years according to a new study.
The workplace today
The average Briton entering the workplace today can expect to have nine jobs, including one major career change across a 48 year career, according to a new study from LV=. This is a huge break from tradition, with today's younger workers predicted to have twice as many jobs as their grandparents, and the "job for life" nearing extinction.
Today's new workers also face a significantly longer career, retiring seven years later at 66 than their grandparents whose working lives ended at 59, and nearly a quarter will work into their 70s. 55% of young workers today will also expect to be made redundant at least once over the course of their working lifetime.
Recently falling wages have had an impact on the average full time starting salary for today's young worker. Today's starting salary is £17,000 compared to £14,000, the starting salary for their parents in real terms. Despite the amount of working from home doubling in the last 30 years (thanks, in part, to the rise of the internet), we're apparently less happy with our work life balance than our grandparents were (68% vs 72%).
While wages and work life satisfaction are down, today's worker enters a healthier job market overall, with unemployment levels in Britain at a record low. According to the study, they also enjoy shorter commutes and far more annual leave than their parents.
Why do people move jobs so often?
There are plenty of reasons why people move jobs, including a desire to improve their careers or increase their salary, but the study also highlights that, with more jobs in a career, there is greater potential for pension savings to be lost. As well as this, having multiple pension pots in different schemes could add up to confusion over fund sizes, with 40% of people with more than one pension product unsure of the total value of their pension reserves. Spending shorter periods in different roles, particularly with the rise in contract work, could also prompt workers to opt out of auto-enrolment workplace pensions, leaving gaps in pension pots.
Richard Rowney, LV= Life and Pensions Managing Director, said:
"The job for life is clearly a thing of the past, as more of us now move roles and even switch careers. The disappearance of generous workplace pensions that were 'golden handcuffs' for generations of workers is likely to be a key factor. This change means that responsibility for planning for retirement now lies more with the individual.
"Your retirement savings provide you with a wage in retirement so it is important that people keep a close eye on them. However, with people working in more and more roles savings pots can easily be forgotten. For many it would make sense for them to consolidate these pots into one to make their fund easier to monitor. To help savers keep track and better understand their pension savings, we continue to call on the Government to back our idea of a 'pensions passport'. We believe that this would encourage more savers to plan for their retirement, consider all the income options now available to them and, where appropriate, seek financial advice."
Ready to retire? Try our pension calculator