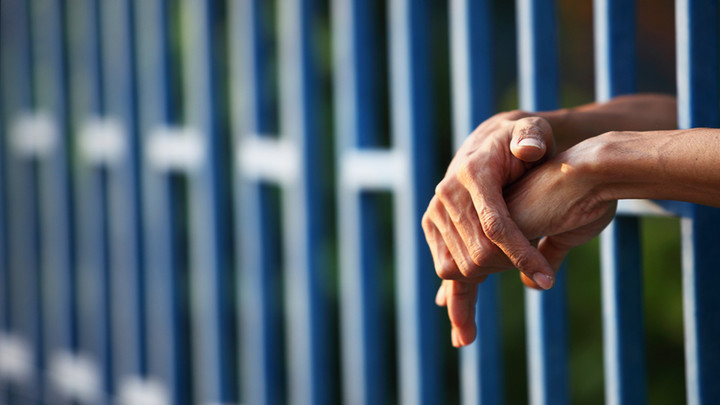 We all know that interest rates are expected to go up soon, so the last place you want to be is on your lender's SVR (standard variable rate).
Unfortunately, thanks to the mis-application of new mortgage affordability rules introduced last year, some homeowners don't have a choice.
These people are trapped on unaffordable mortgages, and have been dubbed "mortgage prisoners".
But is there a way out? We're going to take a look at what it means to be a mortgage prisoner, and what you can do if you're in this position.
What is a mortgage prisoner?
You're a mortgage prisoner if:
Your introductory mortgage deal has expired, and you're now on your lender's SVR – typically an uncompetitive rate.
Yet you've been told that you can't move to a cheaper fixed deal because you don't meet the new affordability requirements – despite your circumstances being the same and not needing to increase your borrowing.
This is becoming a widespread problem. Matthew Whittaker from the Resolution Foundation think tank estimates that 35–40% of homeowners could be affected – that's up to 4 million potential mortgage prisoners.
Why is this happening?
The main cause is the Mortgage Market Review (MMR), which came into effect in April last year. Since then, lenders have been required to carry out stricter affordability checks, with the aim of reducing irresponsible lending. The changes have meant a longer application process for most people – take a look at our detailed guide to preparing for affordability checks.
But, as often happens with financial regulations, there have also been unintended consequences. If you took out a mortgage before April 2014 and now want to switch to a cheaper deal (for example because your fixed rate has expired) you could end up being told that you no longer meet the affordability criteria. This has led to people being told, counterintuitively, "I'm sorry, you can't afford a cheaper mortgage".
Karl Griffin of specialist remortgage broker The Better Mortgage Company outlines the impact of the new rules on some of his customers:
When it comes to re-mortgaging, some customers are left frustrated and confused when a lender tells them that they cannot afford a monthly repayment which is actually cheaper than the payment they are already making.

Other customers with interest-only mortgages want to secure a cheap rate. However, many are unable to do so because the lender may insist that they switch to a repayment mortgage. This can make the repayments go up and this makes it harder to pass the affordability test set by the lender.
Shouldn't lenders be helping mortgage prisoners?
The short answer is yes.
The Financial Conduct Authority (FCA), which regulates the market, anticipated problems like this. It told lenders that, in certain circumstances, they are allowed to process mortgage applications without applying affordability checks. These are called "transitional arrangements" and can be applied to you if:
You had a mortgage before April 2014
There have been no major changes in your circumstances (such as losing your job)
You're not looking to increase your borrowing
Most (but not all) lenders will apply the transitional arrangements to existing customers. However many lenders won't consider assessing new customers in this way, which affects your ability to compare for the best deal. The decision to lend remains with the lender, and in many cases their automated systems reject those who don't meet the new requirements.
The key thing to note is that the FCA says lenders are allowed to apply transitional arrangements, but they aren't obliged to. Since the MMR, many lenders are feeling more risk-averse and some simply won't consider you if you don't meet the new requirements.
What can you do?
If you're thinking of remortgaging, it's a good idea to get acquainted with the new affordability checks, and do your best to meet them.
Otherwise, if you can demonstrate that you had a mortgage before April last year, you've always paid on time and you're not looking to borrow more, you can seek out lenders who will help you. You'll need to look for lenders who will apply transitional arrangements, and are willing to assess your application individually (known as "manual underwriting").
In practice, seeking out those lenders yourself can be difficult. Using a mortgage adviser can speed up the process, and help you to get the best deal you can. Karl Griffin explains how borrowers can benefit from an adviser's expert knowledge:
Going it alone can be frustrating, even if you're staying with your existing lender. A good mortgage adviser will be able to seek out the lenders whose lending criteria are flexible enough to avoid these traps.

Sometimes customers need to consider other ways to repay their interest-only mortgages and this is also something a good mortgage adviser can help them with."
Speak to a mortgage adviser
Arrange a free call back for no-obligation help with your mortgage.
If you think you've been unfairly refused by a lender…
…you can take your case to the Financial Ombudsman Service. If they think you have a legitimate claim, they will pursue your case for free.
Karl Griffin highlights the need for change:
While the mortgage market review has generally led to better outcomes for borrowers there have been casualties. It's now been a few years since the changes were implemented and it is high time for a more commonsense approach. We would like to see the regulator provide better guidance to lenders on assessing a borrower's ability to repay their mortgage.
The new affordability rules are designed to ensure responsible lending, not lock people out of the mortgage market. Preparation is key: if your fixed rate is due to expire soon and you want to protect yourself from future rate rises, take a look at fixed rate mortgage deals today.
See today's fixed rate mortgages
Compare UK fixed rate mortgages, sorted by estimated monthly payment. Find the exact mortgage you want.
Are you a mortgage prisoner? Would you like to share your story? Get in touch at ruth.davies@yourwealth.co.uk, or tweet us @YourWealthUK