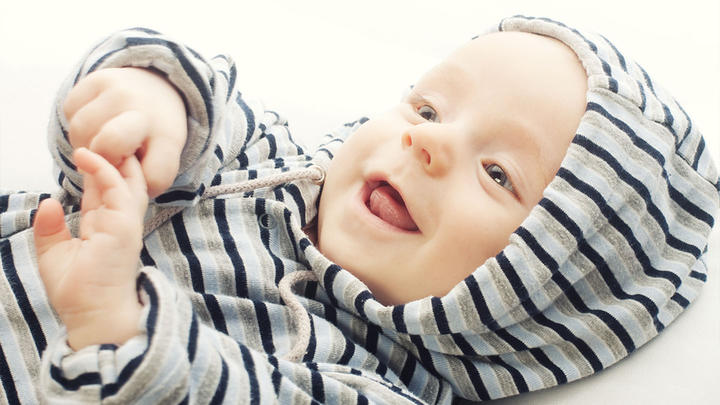 The average cost of raising a child from birth to the grand age of 21 is now above £225,000 according to a 2014 report by the Centre of Economic and Business Research (CEBR) . Estimates suggest a baby can cost between £1,600 and £7,200 in its first year alone.
So, here are some quick tips on how to be a brilliant parent and take care of your money...
Before the birth
Save for the lean times
Last month you got a bonus. The car is running nicely. The boiler is doing its job. Nothing lasts forever though, and putting a little aside for leaner times when the going is good, for when you're made redundant, the car or boiler breaks down, can help you get through with minimum disruption and worry. Having a baby puts that extra pressure on your finances, not just because you'll probably be working on a reduced household income, but also because they can cost a pretty penny.
US finance expert Jean Chatzky recommends getting into the habit of saving as much of your monthly budget as possible pre-baby in the good times so that you'll have enough for the big purchases, such as a crib, pram and car seat, as well as having a pot to dip into for the relentless nappies and everyday sundries.
Parenting blogger and mother of four Jax Blunt offers these words of wisdom:
"My best advice for new parents would be to realise that your baby doesn't know if something is secondhand, and you don't need everything that everyone says you do. So don't go rushing out and buying everything off the 'must have' list! You'll only use a fraction of it, and that money could be put to better use in so many different ways - how about starting a baby bank account, and telling all the relatives about it?"
Do some housekeeping
Life gets busy once the baby arrives, so you may want to spend some time putting your finances in order before the big day.
Take a look at your spending and any direct debits and standing orders. Make sure:
You're not over spending or paying for things you don't use
You're getting the best rate on your current account, savings, credit cards, mortgages and other financial products
You switch utility providers if you can get a better and/or more suitable deal elsewhere.
Remember that if you're thinking about getting credit, for example remortgaging or taking out a credit card, it may be harder to do so before the birth if you're going to be on a reduced household income. You should also make sure you'll be able to meet any repayments even when you're not earning as much.
You may also want to set yourself a budget, at least for the first 3-6 months after birth if not longer to help you cope when your mind is elsewhere. Visit our guide to creating a monthly budget for help getting started.
Get a safety net in place
Once baby arrives having a rainy day fund in place is likely to be more important than ever, but you may want to consider other types of insurance too.
Could you manage if your partner was no longer around? Raising a child can be expensive and life insurance can provide financial support if you or your partner should die. Our comparison tool allows you to compare life insurance providers from across the market, and get quotes tailored to your circumstances.
A recent poll found that 58% of UK adults didn't have a will. It's tough to confront your own mortality if you're about to bring new life into the world, but you and your partner should also consider making a will to ensure that your assets (including your savings and property) are passed on according to your wishes. You can also use a will to outline who you want to care for your child if you and your partner both die.
Keep an eye on your money
With everything that's going on now the baby's arrived, don't forget to keep an eye on your everyday expenses, budget and longer-term goals. If you're earning less or managing on one income, the onus is on controlling your spending – which can be difficult given how easy it is to spend on a new child. Moneyhub shows you exactly where your money goes each month, helping you to stay on top of your finances with the swipe of a screen.