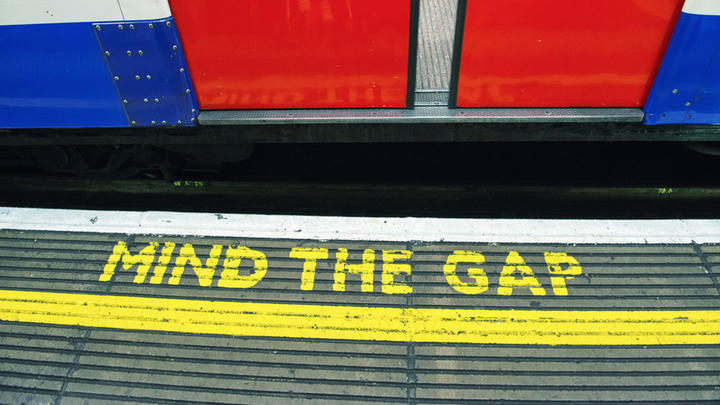 On your list of exciting things to do this week, thinking about a pension probably isn't very high up! For many of us, retirement feels a long way off, and it can be all too easy to prioritise immediate financial concerns over saving for our later years. However, figures emerged this week, highlighting the need for all of us to plan ahead - particularly women.
A study from Prudential has found that women planning to retire this year will live on an income £6,700 a year lower on average than men - the average retirement income for men will be £18,900, compared to £12,200 for women. This disparity is known as the retirement income gender gap, and it grew by 3% in the last year alone. Currently the gap is at its widest since 2010.
It is thought that the retirement income gender gap exists because, historically, women have been more likely to take career breaks in order to bring up children, reducing the amount of time they can spend contributing to a pension.
Women aren't the only ones who should be making plans for an income in retirement. Finance blogger Skint in the City said:
"It takes a fair bit of effort to plan properly for your financial future. In fact, for most of us, getting a retirement plan together is up there in the fun stakes with getting more iron in your diet and re-grouting the tiles round the bath. And so financial planning slips along at the bottom of the to-do list week after week, but really, it shouldn't.
"Whilst it might not be much fun, putting a proper retirement plan in place is vital, and the time to start is now. Even putting by a relatively small amount each month makes a big difference in the long-run, thanks to the miracles of compound interest. The key is simply to begin and to keep squirrelling away each month without breaks if possible. Keep paying in during maternity leave and during tough times - your older self is going to thank you for it!"
With that in mind, here are our top tips for securing your financial future:
1. Save little and often
The earlier and more often you contribute to your savings or pension scheme, the greater the impact of compound interest. This is when interest is added on top of interest, allowing your pot to earn more interest without you having to contribute any extra cash.
2. Decide on your goals
Most of us find it easier to put some money aside if we have a specific goal in mind - this applies to your retirement as well as your next holiday! Spending some time thinking about the kind of retirement lifestyle you want can help you decide how best to get there.
3. Consider joining a workplace pension scheme
Soon, all employers will be obliged to offer a pension scheme and offer contributions of a minimum level to qualifying workers- depending on the size of your company, this may already apply to you. If your employer offers to make contributions to your pension or match contributions made by you, it could be a good idea to take advantage of this - it's essentially free money towards your pension pot!
4. Keep your options open
As with any major financial decision, it's important to make sure you consider all the options available to you, to make sure you're getting the best deal you can. Depending on your circumstances, you may wish to use a combination of products and vehicles for your retirement savings. It can be a good idea to hold your savings and investments in a range of different ways, to minimise certain types of risk.
5. Look after your everyday finances
When planning for the long term, taking control of your finances in the short term is an important piece of the puzzle. This means looking at your monthly budget, as well as making sure your savings, investments and other products are working as hard for you as they can. We've built a tool - MoneyHub - that allows you to step back and see your big picture, as well as planning your finance in as much detail as you like. If you think you need expert help with retirement planning or any other aspect of your financial plan, you can also connect to an adviser through the tool.
Hopefully, we will see the retirement income gap close in coming years. According to Helen Lupton from online financial advisers Bread and Butter Advice:
"It is all starting to change now. Women have benefitted from previous qualifying rule changes to state pensions. They are making their mark in more senior roles in both private and public sectors. They are also more in control of their financial futures. The Pension Income Gap will not always be the way it is today."
In the meantime, it's never too early to start saving!