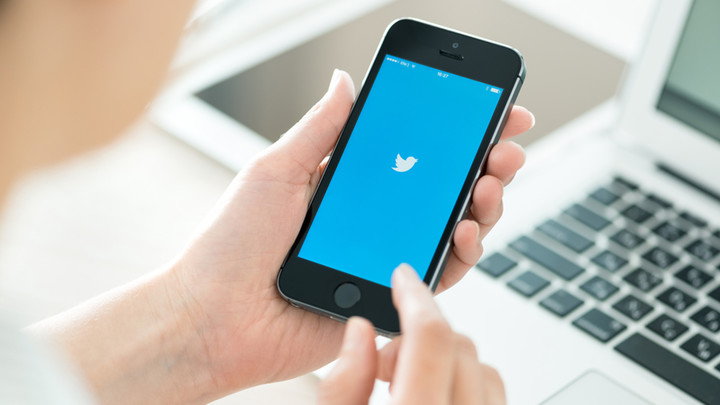 If you're interested in the housing market – whether you're buying, selling or investing – Twitter can be a great place to find useful insight and tips.
Unfortunately, it can also be a crowded place with everyone shouting to be heard.
We follow some excellent property market people on Twitter, so we thought we'd help you cut through the noise. Here are some of the best people currently tweeting about property.
1. Vanessa Warwick
@4_Walls
Followers: 13.7K
A former MTV presenter, Vanessa is now a professional landlord. She is the co-founder of Property Tribes, an online community for property investors. She shares useful insight, tips and news for the buy-to-let community.
Typical tweet:
2. Andrea Morgan
@RightmoveAddict
Followers: 12.8K
Andrea is the person to follow for all things interior design. A regular contributor to the Rightmove blog, she shares home decoration inspiration, as well as tips for getting your property sale-ready.
Typical tweet:
3. Henry Pryor
@HenryPryor
Followers: 17.6K
Henry is one of the most well-known property market experts in the UK, and can often be found appearing on BBC TV. On his Twitter profile he shares key facts, data and commentary – as well as poking fun at the lighter side of property news.
Typical tweet:
4. Graham Norwood
@PropertyJourn
Followers: 16.9K
Graham is a property journalist with his finger on the pulse – particularly in the buy-to-let market. Follow him to stay up to date with the latest developments and insights.
Typical tweet:
5. Kate Faulkner
@katefaulkner
Followers: 3,344
Kate is a property market expert, providing analysis and commentary to the media on a regular basis. She tweets her thoughts on the latest news, trends and housing policy.
Typical tweet:
6. Tracy Kellett
@buyingagent
Followers: 9,313
Tracy is a buying agent in London and the South East, as well as a regular commentator on the BBC and other media outlets. As well as curating the best market news and commentary from elsewhere, she uses her Twitter feed to add her personal take on the latest developments.
Typical tweet:
7. Lucian Cook
@LucianCook
Followers: 3,129
As director of residential research at Savills, it's Lucian's job to stay up to date with all the goings-on in the property market. His Twitter feed is full of analysis, insight and forward-looking predictions to help you keep on top of where the market is going.
Typical tweet:
8. Yolande Barnes
@Yolande_Barnes
Followers: 3,041
If you want up to date stats, analysis and policy suggestions on the housing market, especially in London, then Yolande is a must-follow. As well as offering her own opinions, she also retweets plenty of other industry experts and commentators, so her timeline makes an interesting read.
Typical tweet:
To follow them all, just follow our Twitter list – we'll be adding more influential tweeters as we find them. While you're there, make sure to follow @YourWealthUK too!
For more calculators, features and guides visit our mortgages and buy-to-let sections.