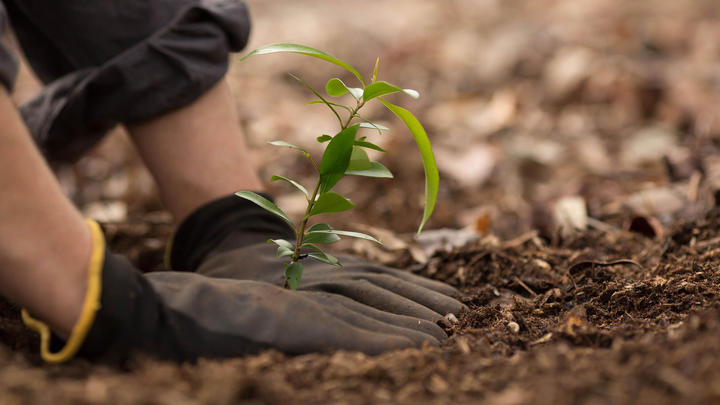 When investing, it's important to keep long term returns in mind – but how do you go about achieving this?
We're taking a look at two fund managers from one of the UK's largest and longest established investment houses: M&G. They offer a variety of investment funds, focussing on different areas of opportunity to achieve the best possible returns for their clients. In this article we look more closely at the strategies adopted by two of their funds.
Who are M&G?
Having launched the UK's first unit trust in 1931, M&G now have over 80 years of experience in the investment business. They manage assets worth over £247.5bn (as at 30 September 2015) in equities, multi-asset, fixed income, real estate and cash for clients across Europe and Asia. You can find out more about M&G on their featured fund profile.
Let's take a look at how two of M&G's fund managers use unique strategies to achieve long term returns.
Global Select: John William Olsen
John William Olsen has been with M&G since April 2014, having previously managed non-domestic equity portfolios for Danske Capital. He was appointed fund manager of the M&G Global Select Fund (formerly known as the Global Growth fund) and M&G Pan European Fund in July 2014.
The Global Select Fund aims to maximise long term total returns (a combination of income and capital growth) by investing in a wide range of global equities. The fund invests in a variety of companies, across different geographies and market sectors.
John takes a bottom-up stockpicking approach, focussing on quality companies whose value is underappreciated by the market, but with the potential for strong future growth. When investments are selected, capital growth takes priority over income generation.
Recovery: Tom Dobell
Tom Dobell joined the company in 1992, and now manages the Recovery Fund. Unlike the Global Growth Fund, this fund aims specifically to generate capital growth. In order to achieve this, Tom invests in a diversified range of securities issued by companies who are currently out of favour, or whose prospects aren't fully recognised by the market.
Tom takes a long term view, investing in companies whose management teams are making a concerted effort to turn the business around. For Tom, developing a constructive dialogue with company management is a fundamental part of the investment process, and he won't invest in a company unless he's met the management team.
There are a range of different funds out there, designed to meet different investment aims, circumstances and attitudes to risk. You can take a look at M&G's range of funds by visiting their featured fund profile.
The importance of diversification
One of the benefits of investing through a fund (rather than picking individual assets yourself) is that it allows you to diversify your portfolio easily. Diversification means spreading your investment across a range of different asset classes (such as equities and bonds) and market sectors (such as manufacturing and construction). This helps to reduce your exposure to some types of investment risk.
For example, if you held all your investments in construction companies, and the construction sector suffered a big dip, the impact on your returns would be severe. Spreading your investments across different asset classes and sectors reduces the impact of short-term falls on your overall return.
Although there are different approaches to take, it's important to remember that investing should always be considered a long term commitment. Returns are not guaranteed, and you should only invest if you can afford to give up access to your capital for at least five to ten years.