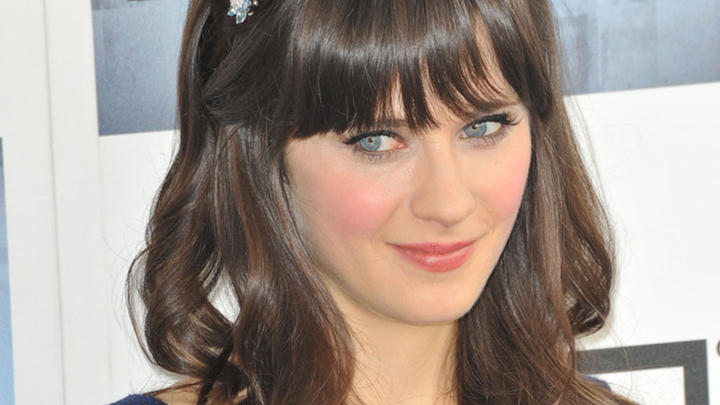 'This time next year we'll be millionaires,' said Del Boy in nearly every episode of Only Fools and Horses.
While many of us have yet to get there, a few have, and – believe it or not – they're often just like us.
In a recent survey of 100 American millionaires, over half of them said they kept a stringent budget. They credited the impact of steady, responsible investment strategies, hard work, and, surprisingly, a degree of frugality with their success.
Here are four simple ways we can take a leaf out of the books of the rich and famous when it comes to managing our finances.
1. Invest in your future – like Hollywood actor Zooey Deschanel
Earning roughly £7 million a year from appearing in US sitcom New Girl, Zooey keeps her everyday expenditure relatively modest. Only 40% of her assets are in her bank accounts - she chooses to invest the rest in a combination of stocks, bonds and property to ensure she has plenty for the future (and any future projects). She also donates around 7% of her monthly income to charity.
Making hay while the sun shines is part of human nature. When we've just had a bonus or pay rise, or unexpected windfall, it's common for us to ramp up our expenditure to take up the extra resources. Zooey's example suggests that it's possible to stick to a budget within your means and make wise investment and savings choices for the future, however high her income rises. This could also have something to do with the strategy devised by Zooey's financial adviser.
However, both investing and financial advice are not the exclusive privileges of Hollywood movie stars. Oh no. Investing and financial advice are widely available, although caution is required to engage in the former and there are lots of things that you should consider before you get started such as your attitude to risk.
Read our guide to investing for beginners
2. Pay attention to the everyday – like entrepreneur Jen Smith
Jen, a millionaire and proud mum, is now also an advocate for financial literacy at any stage of life or wealth. On her blog, she recounts visualising what 'financial freedom' before becoming a parent would look like for her. To help her keep that vision in mind, she would cut out images from magazines of places she wanted to visit or things she wanted to try, and decorate her desk with them.
Now she's made her millions, Jen tracks how much she spends every month, downloading her transactions into a spreadsheet to keep close tabs on her spending. She chose to clear any debts first with her income as it rose, cutting out credit cards and paying off her mortgage before indulging in any of the things she had visualised.
3. Ignore the upgrade – like actor Jennifer Lawrence
'J-Law' hasn't let fame go to her head - if you believe her recent interview comment on how she manages her finances. 'I was raised to have value for money, to have respect for money, even though you have a lot of it,' she said.
Although she has reportedly bought a $7 million mansion, until recently she chose to stay in the same modest apartment she first moved into when she arrived in LA, long before she landed her first major role. She reportedly made just over £7 million for the last Hunger Games film, yet she admits she feels uncomfortable paying $4 for someone to park her car.
If a windfall or rise in income comes along, it may be worth thinking about holding off on the upgrade - of the car, home, etc - to more expensive alternatives, whether you're earning millions or minimum wage.
4. Rather than 'can I afford this?', ask 'should I afford this?' – like rapper Eminem
Rappers stereotypically have a penchant for gold chains and lyrics about their net worth, but Eminem lives surprisingly thriftily. On a recent shopping trip (reported in the Independent), when considering purchasing a £12,000 watch, Eminem paused to consider the effect of the spend: "I don't want to run out of money; I want my daughter to be able to go to college." He recognised that one-off purchases made today can have an effect on his ability to survive financially in the long-term.
A way to bullet-proof your money plan
The rich and famous don't always have the best luck or sense when it comes to money. There are many stories of those who conquered business or fame only to be defeated by illness, bankruptcy or unemployment, leaving them unable to pay their high everyday costs and without a plan in place to help them get by.
Whatever your income level or expenditure, taking some steps towards planning for the future (and the unexpected) could help you to make the most out of what you have and give you some security. For example, consider setting up a rainy day fund or taking out life insurance.
Get a personalised life insurance quote
Editor's Note: This post was originally published in June 2014 and has been updated for accuracy and comprehensiveness.