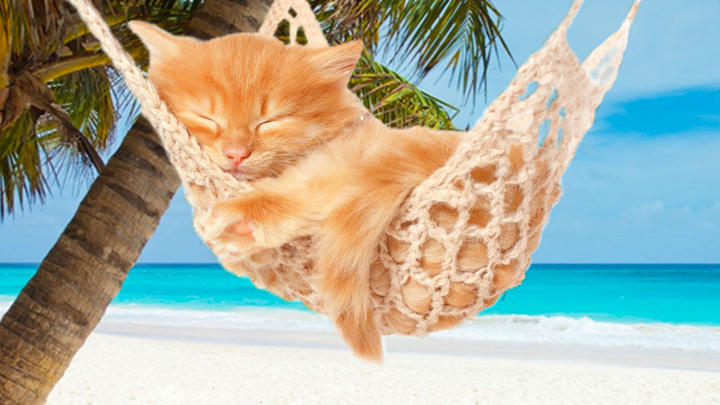 A holiday provides the chance to get away from it all, leaving behind everyday stresses and work commitments – not to mention British weather if you're going abroad. But with so much to organise, your dream holiday can quickly turn into a nightmare that's more hassle than it's worth.
However, with a little forward planning, you can make sure that your summer getaway gives you the break you need and deserve.
Get organised
Planning is key if you want to avoid last minute stress. Did you know that almost 1 in 10 British holidaymakers have left a loved one behind when rushing to catch a flight? Although most of us will never find ourselves re-living Home Alone, a further 17% have forgotten their important travel documents – almost 1 in 5 have even managed to leave their luggage at home. To avoid panic at the airport, try making a checklist of everything you need to have with you, and tick it off as you put it into the car or taxi.
Weigh your bags before you leave to make sure you don't end up with additional charges, which can be hefty for a whole family.
Budget for your break
You've probably paid for your flights and accommodation well before you leave, but don't forget to take into account the money you'll spend while you're away. Research the cost of things like eating out and day trips in the country you'll be visiting, and make sure you've set aside enough to cover everything. Log in to MoneyHub and set up a budget category for manageable holiday spending, if you haven't already done so, this gives you a simple and hassle free way to keep tabs on your spending. Shop around for the best exchange rates when buying your foreign currency, and don't leave it to the last minute!
Switch off from the world
Technology enables us to be more productive; we can get things done on the go, and can be contacted more or less anywhere in the world. This is great for getting your work done, but there is increasing evidence that being constantly "plugged in" can be bad for us.
A study from the University of Worcester found that the compulsion felt by many of us to immediately respond to every text, tweet, email and update may be making us more stressed. Checking your phone at bedtime can also stop you from getting a good night's sleep, which can affects your mood and productivity the next day. If you want to really get away from it all, try switching off all your internet-enabled devices for a few days. Enjoy the scenery you've come so far to see, and spend some much needed time with your family. Twitter will survive without you and those emails can wait!
Safeguard against disaster
Even the best laid plans can go wrong; consider taking out travel insurance to cover your trip. You can take out insurance to cover everything from delayed flights and lost baggage, to having to fly home early if a relative falls ill. Remember to check whether your home insurance policy covers your belongings while you're away.
It's crucial to make sure that you secure your home before you go away; double check that all the doors and windows are locked, and if possible ask a family member or trusted neighbour to look in on the house occasionally. You could consider using timer switches to keep some lights on at night if you're worried. Remember that if someone breaks into your home while you're away and you haven't secured it properly, your home insurance may not pay out.
With a little planning, you can make sure your summer holiday is memorable for all the right reasons. MoneyHub can help you plan for your holiday and track your spending while you're away.
Reasons to chill out
Chronic stress is harmful in a number of ways. The immediate effects of stress on the body include:
Increased levels of adrenaline, cortisol and cortisone
Halted production of dopamine (a mood balancer) and growth hormones
Increased heart rate, rapid breathing, and redirection of blood flow to muscles and the brain
Sweating and tense muscles
Over time, these short term effects can add up to long term health problems, including:
Disruption of sleep patterns
Headaches and stomach aches
Dramatic weight gain or loss
Accumulation of fat around the stomach stimulated by excess cortisol
Poor heart health
High blood pressure
Increased risk of heart attack and stroke
Try MoneyHub to keep track of all your accounnts whether you're at home or abroad.