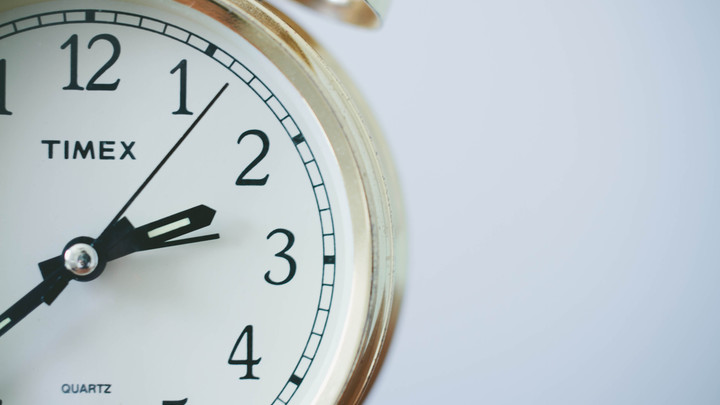 The 2016/2017 'ISA season' has just come to an end. ISA season is the period just before the deadline for using up your allowance, when even those who had the best intentions at the start of the year may find themselves finalising their investments at 11:59pm to catch the deadline. For many, it can be stressful, and it may not be conducive to getting the best for your money.
Even if you tell yourself each year that 'this year will be different', using your ISA allowance may not be on the top of your to-do list. Like most things in life, though, getting your ISA sorted early will mean less stress in the long run. When the 5th April 2018 comes around all too quickly, you can sit back and smugly watch the last-minute investors rushing to use up their allowance - sounds good right?! Here are some more reasons why being a (slightly smug) early saver or investor could be beneficial:
Sorting your ISA(s) early could give your money more time to grow
Early bird savers and investors who use up their allowance at the start of every tax year may see their money grow more than those who wait until the deadline, thanks to what's called compound interest. Compound interest is simply when you leave any interest or returns you make saved or invested, which means that you earn interest on your interest, and you start each year with a biggest sum invested (even before you top up your pot yourself).
Investment firm Architas compared the returns of two groups of stocks and shares ISA holders between 2006 and 2016. The first group invested their full allowance at the start of the tax year, and the second group waited until the last minute to invest their full ISA allowance. They found that, over ten years, the early investors enjoyed returns £4,008 more than the group who waited until the deadline each year.
Give yourself time to make the right choice
Right now, in the UK, there's up to £269 billion sat in cash ISA account, earning, on average, 0.84% in interest. The cash ISA is the most popular choice for ISA savers, but there are other options available. First-time buyer can save up to £4,000 into a Help to Buy ISA or the Lifetime ISA, which both offer a 25% government top-up on savings. Alternatively, anyone between the ages of 18 and 40 can save for retirement in a Lifetime ISA, and still enjoy the 25% on top when they retire. Another option is the innovative finance ISA, which allows you to invest in crowdfunding campaigns or peer-to-peer lending schemes, or, a traditional stocks and shares ISA if you're looking for (potentially) better returns than a cash ISA (although it's important to be aware that the value of all investments can go down as well as up).
You can split your £20,000 yearly allowance across as many different types of ISA as you like, so give yourself plenty of time to decide which ISA, or combination of ISAs, is right for you.
What if I can't afford to max out your allowance right now?
Of course, not everyone has £20,000 ready and waiting to be deposited into an ISA. Even if you can't afford to max out your allowance, drip-feeding into your savings or investment account will allow you to benefit from compound interest, rather than saving up your cash until the last minute. Check out our guide to investing smaller amounts to find out more.