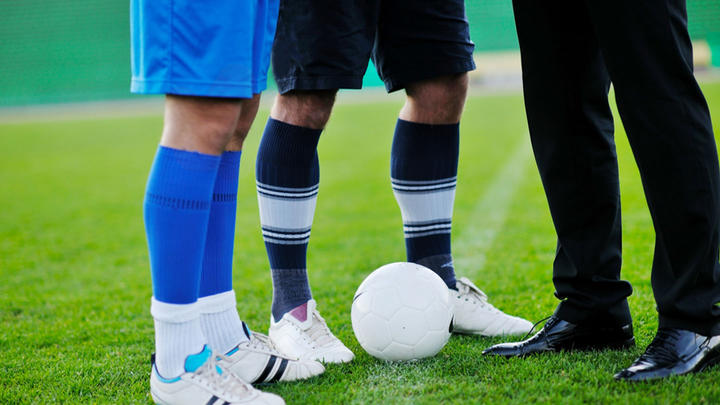 The sporting world was rocked by the news that Manchester United had sacked manager David Moyes just 10 months after he started the job. During Moyes's unfortunate run, Manchester United lost six matches at home, prompting frustration from both fans and investors. After the announcement that the club had let Moyes go, United's share prices rose significantly.
This got us thinking about what makes a good football manager and how you can apply the rules of the beautiful game to the way you manage your finances.
Work on your line-up
Every football manager knows the first step to winning a match happens before a ball is kicked: setting the team up the right way. A strong striker up front, a solid midfield, reliable defenders at the back and the right substitutes if you need a Plan B.
The same applies when it comes to managing your money. All your players need to work together in order to help you achieve your goals:
• Investments: you could think of these as your strikers. They have the potential to produce good returns and help you score your investment goals. But strikers can be temperamental and risky, so you may want to make sure you've got some lower-risk players behind them.
• Cash ISAs: your defenders, protecting you from a financial own goal. Although unexciting they could be the foundation of your financial success, allowing your savings to grow tax-free. From July this year the annual ISA allowance will increase to £15,000.
• Current accounts are like midfielders: the glue that holds your team together; passing both ways when needed, and helping your gameplan run as smoothly and effectively as possible. If your bank is signed up to the current account switch service, the transfer window is always open: you can switch to a different provider at any time to get the best deal.
• Injuries can happen, so it's important to have a strong substitutes bench. Life insurance with critical illness cover ensures you'll have money in case your income is halted for the long term. You can bring it onto the pitch when needed, without having to disrupt the rest of the team.
Get a good assistant
A good assistant coach can make all the difference to your team, making your job smoother and less time-consuming.
For your money matters, our free tool MoneyHub could be valuable in this position. It's a web and mobile app-based service that gives you a 360-degree view of your whole financial universe, from keeping track of your monthly budget to preparing for retirement.
MoneyHub can help you stay on track if you've got the confidence to go it alone, but if you want to bring in an expert you can connect with a financial adviser directly through the tool.
Play the long game
In football and finances alike, planning ahead is what leads to sustained success. Is your strategy sustainable for the rest of the season, or will your key players start to get tired? A good financial plan takes the long term into account, so make sure you know what your goals are and how you're planning to get there. Keep your strategy flexible, making adjustments at half-time or even during play if you need to. To find out more, check out our 5 Minute Guide to Financial Planning.
Whatever your circumstances, applying some football manager wisdom to your finances can help you to make the most of your top players and stay up in the league.