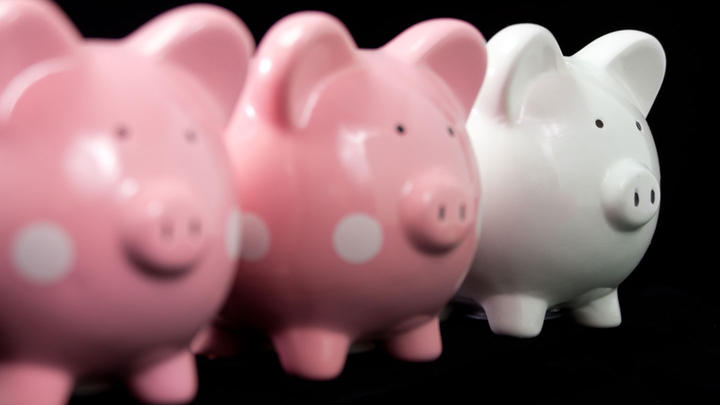 Monthly fees, packaged travel insurance, airline points, overdrafts and interest… The world of current accounts is expanding at a rate of knots.
Once upon a time customers would have a current account with a single, big-brand provider for the entirety of their adult life. Now, with more competition for switchers, banks and building societies are throwing everything to incentivise ditching your traditional current account in favour of something snazzier.
So, is switching your current account really worth it? How hard is it to switch? And how do you make sense of the huge variety on offer? Here's a quick-start guide to the current account market:
The basics
To quote The Sound of Music, let's start at the very beginning. Let's look at the main types of account available. If you already know these, you can skip this bit and jump down to the nitty gritty.
Standard current accounts – these types of accounts typically offer debit cards and cheque books, and generally charge no fees and have no frills. Some standard accounts offer planned overdraft facilities, but you'll usually be charged interest on what you borrow and sometimes a fee. Some accounts now have a daily charge for being overdrawn, such as £1 or 50p per day, rather than the standard monthly charge.
Premium current accounts – these types of accounts normally charge a fee and offer extras such as travel insurance, breakdown cover, and discounts on other products such as loans.
Student and graduate accounts – Available to students and graduates in or following higher education. They're usually fee-free and often come with an interest free overdraft for a limited period of time.
Basic bank accounts – similar to standard bank accounts, except these do not come with a chequebook or overdraft facility, and are usually aimed at people with a poor credit rating.
Which one's right for me? Some questions to ask
Here are some quick questions to test any current account deal to see if it fits your circumstances and unique money needs:
Are you often in the red at the end of every month? – Look for a current account that charges as little as possible for overdrafts. Calculate the cost of fees and interest over a certain period and amount overdrawn for each current account you're interested in to get a fair comparison.
Are you usually in credit? – Find an account which pays interest on your balance. Products like Santander's 123 current account offer rates of interest that could rival your easy access savings account. Again, do the maths to compare.
Would you like to be able to bank in a branch near you? – Consider accounts from the biggest providers, as newer brands like First Direct are largely online or phone only.
Do you usually pay for travel insurance, breakdown cover, home insurance…? – Take a look at some of the packaged accounts that come with added benefits. There's usually a fee, but it could be worth it if you pay more for each standalone product. Be aware that the level of insurance cover may vary from what you already have.
It's important to look at your overall financial position, and how it would be affected by your choice of current account. For example, if your overdraft becomes costly, would that outweigh the benefit of the "perks"? Different costs and benefits will be suited to different individual circumstances, so choose carefully.