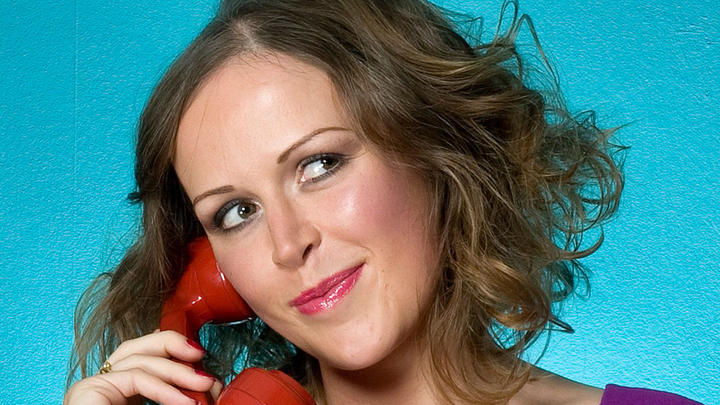 This week we're shining the spotlight on people who go against the grain, and earn a living in unconventional ways. We spoke to professional blogger Jo Middleton to find out how she made her passion pay.
With over 45,000 followers on Twitter and a powerhouse of a blog, and as a co-owner of a social media training company and community manager for a US media company, Jo is a busy woman. YourWealth's Angelique Tonge catches up with Jo to find out how it all started.
Ange: Hi Jo! First of all, how do you introduce yourself to people? In your opinion, do people generally understand what a blogger is?
Jo: Because I do a lot of different things I normally end up saying something stupid like 'er, well, I don't really have a proper job...'. Lately I've taken to calling myself a Community Manager as two of my key roles at the moment involve doing that – the first managing a community of UK bloggers for a US social shopper marketing company called Collective Bias and the other as a TV room host for Beamly. That one is really fun – I basically get paid to watch daytime TV and chat about it!
A: How did you become a professional blogger and start earning a living from it?
J: I never actually meant to become a professional blogger! I started my blog in 2009 as a marketing tool for my newly launched freelance writing career and it evolved into this THING of its own! I can't complain though - it has resulted in some really amazing opportunities and has led to a lot of other work too.
A: What motivated your decision to become self employed?
J: It was all sorts of selfish reasons really - wanting the flexibility around family life, not wanting to be told what to do, and wanting to make money for myself rather than for someone else.
A: What was the biggest obstacle you had to overcome when you first started your writing career?
J: Other than a total lack of experience, qualifications or savings you mean? I think initially it was getting over the hurdle of people expecting me to write for free. It's strange but for some reason it's an industry where a lot of people are prepared to work for nothing, especially in the early stages of their career, and this can undermine those of us trying to make a living out of it. It's bizarre - you'd never expect your plumber to work for nothing.
A: What do you enjoy the most about your work?
J: I really enjoy the variety and the interesting opportunities that have come of it. There are days and weeks where I'm mainly sat at a desk, but then I get to do things like spend the week travelling around Ethiopia finding out about child sponsorship with World Vision and it's all worthwhile.
A: But surely it's not all glamour and travel. What have you found the most challenging?
J: With any sort of self-employment you have to be pretty motivated most of the time and good at managing your own time. Sometimes you really don't want to spend another day pitching for work (or even working at all) but you have to keep at it. I find it harder to switch off being self-employed too because I know that time off for holidays means I'm not getting paid, and that feels hard to justify sometimes, but it's just a matter of careful planning.
A: What would your key advice be for anyone considering starting out?
J: I would tell them to value themselves. Of course if you set up a blog and only have 3 readers you can't expect big brands to want to send you on holidays, but as you grow and your readership grows, don't underestimate the value of your influence. Think about how much brands pay for ads in magazines that everyone skips over - your content and online space is hugely valuable.
A: Finally, would you say MoneyHub has been useful to you as a professional writer?
J: Yes definitely. Take the holiday issue for instance – as much as anything that's a fear thing, a worry that if you don't work for just a week that you'll never work again! With a good budgeting tool though you can see exactly what is coming in and going out and can plan in time when you might not be working. It helps to have an overview of the bigger picture rather than worrying about every little bit of income.
Are you a freelancer, or someone who's managed to turn their passion into a career? We'd love to hear from you! Get in touch on Twitter @YourWealthUK, or share your thoughts in the comments below.