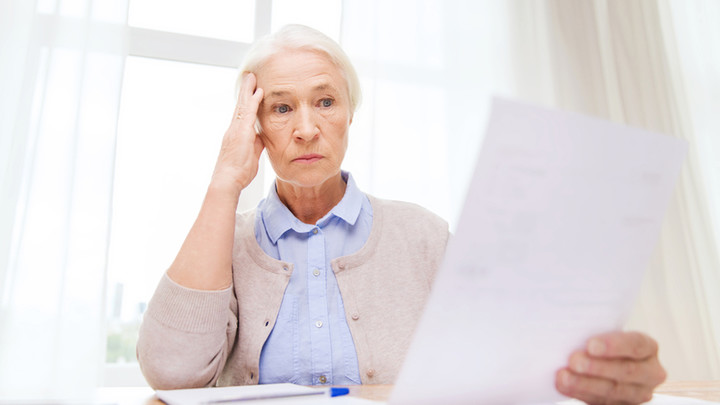 For buy-to-let landlords, George Osborne's Summer Budget probably came as a bit of a shock.
New restrictions on buy-to-let mortgage tax relief were announced, changing the game for buy-to-let investors and making it much harder for some to make a profit.
We sum up here what the changes mean and whether this affects your ability to make an acceptable return on buy-to-let.
Don't worry if…
You rent out properties you own outright, or

You're selling up in the next year or two.

Read on if…
You have a buy-to-let mortgage

And you're planning to stay invested beyond 2017.

First, the amount of tax relief you can claim on mortgage interest will be capped at basic rate (currently 20%). This obviously affects all higher and additional rate taxpayers, but that's not the only group that will be affected.
Second – and this part has often been glossed over – the way you calculate your income for tax purposes is changing. You will no longer be able to deduct mortgage interest from rental income before you declare your taxable profit.
Tax experts are only just getting to grips with the full effects of the change. The Government says it expects nearly 1 in 5 individual landlords to pay more tax as a result. We suspect it might affect a few more than that.
Should you worry about your buy-to-let yield in the coming years? If so, what can you do to soften the blow?
What are the buy-to-let tax relief changes?
1. The amount of relief available
Currently if you have a buy-to-let mortgage, you can deduct all your property-related finance costs from your taxable income, just like anyone running a business. "Finance costs" includes not just mortgage interest but also fees, interest on loans taken out to furnish the property, etc.
From April 2017 this will be phased out over 4 years.
Instead, you will be able to claim tax relief on finance costs at the basic rate of 20% – regardless of which Income Tax bracket applies to you that year.
Clearly, those in the higher and additional rate tax bands will pay more tax. So far, so straightforward…
2. The way you calculate your profit
However, because this means you now have to calculate your profit for tax purposes without deducting finance costs, it means that from 2017 your overall taxable profit will be higher.
This is where the devil's in the detail. See our worked examples below for how this could impact your returns.
When will the tax relief changes take effect?
The good news is that these changes aren't coming into full force overnight.
The shift from deduction of costs to tax relief will be phased in over four years:
2017 to 2018: the deduction from property income (as is currently allowed) will be restricted to 75% of finance costs, with the remaining 25% being available as a basic rate tax reduction.
2018 to 2019: 50% finance costs deduction and 50% given as a basic rate tax reduction.
2019 to 2020: 25% finance costs deduction and 75% given as a basic rate tax reduction.
2020 to 2021: all financing costs will be given as a basic rate tax reduction.
Who will be affected?
1. Higher and additional rate taxpayers
If you're a higher rate taxpayer, you will see your tax relief halved by 2020/21. Additional rate taxpayers stand to lose even more.
It all depends on the ratio between your buy-to-let mortgage costs and your rental income. Tax adviser Tina Riches at wealth manager Smith & Williamson has provided the following rule of thumb:
Higher rate taxpayers whose finance costs exceed 75% of rental income could see returns trend to £0 by tax year 2020/21.

For additional rate taxpayers, the threshold is 68% of rental income.

There are a number of assumptions made in calculating those figures, but they should give you an approximate indicator.
Chancellor George Osborne said that the tax changes were designed to create a "level playing field" between landlords and homeowners. However, the plans have been criticised by many landlords – there's even a petition calling for them to be scrapped, which at the time of writing has over 30,000 signatures. One of the arguments is that while 40% taxpayers with a buy-to-let mortgage will see a significant drop in their returns, those who can afford to buy a property outright won't be affected.
Anybody near a relevant tax threshold
The fact that your total taxable income will now be higher could have significant implications. It could mean that some basic rate taxpayers are pushed into the higher rate tax band – but will only receive tax relief at the basic rate. It could also push some higher rate taxpayers into the additional rate band.
Remember that having a bigger income could affect you in other ways too. If your taxable earnings are more than £50,000 you won't be able to claim Child Benefit, and if you earn £100,000 or more you start to lose your personal allowance.
Of course, if you're planning to sell your buy-to-let property by 2017, you've got nothing to worry about.
A worked example
Let's look at an example of how this could work in practice for a higher rate taxpayer with a taxable income of £50,000:
Current situation

Rental income: £20,000
Mortgage interest: £13,000 (65% of rental income)

The mortgage interest is deducted so tax is only due on the £7,000 difference, at a rate of 40%, giving you a tax bill of £2,800. £7,000 - £2,800 leaves you with a profit of £4,200.

Under new rules

Rental income: £20,000
Mortgage interest: £13,000 (65% of rental income)

Working out the tax is now slightly more complicated: 40% (your Income Tax rate) of £20,000 (your taxable income from the property) is £8,000, but the £13,000 mortgage interest qualifies for tax relief at 20%.

So subtract the tax relief: 20% of £13,000 is £2,600.

£8,000 - £2,600 leaves you with a tax bill of £5,400. Your profit is now £1,600, a reduction of £2,600.
So far, if interest rates remain at their current lows, our higher rate taxpayer would making £2,600 less a year in 2020/21 than in 2015/16.
However, if interest rates were to go up, things could get trickier. Let's make some changes to our worked example showing the effect of higher interest:
Current situation

Rental income: £20,000
Mortgage interest: £16,000 (80% of rental income)

Tax is payable on the £4,000 difference, leaving you with a tax bill of £1,600 and profit of £2,400.

Under new rules

Rental income: £20,000
Mortgage interest: £16,000

Using the same calculations as in the previous example, the tax payable is now £4,800, leaving you with a loss of £800 (i.e. you're paying more in tax than you're earning as profit).
What can you do to prepare?
There's no need to panic. The good news is that you've got around 15 months to prepare your finances and make sure you're ready for the change. You may be able to do one or more of these things:
Remortgage: It's now more important than ever to make sure your mortgage rate is competitive. Compare the best rates and consider remortgaging your buy-to-let property to maximise your yield. You should also consider switching to a fixed rate mortgage, to protect yourself from the prospect of interest rates rising in the near future.
Make sure your finances are tax-efficient: If you're a higher rate taxpayer and your spouse doesn't work, consider transferring some or all of the rental income to them. This would allow them to maximise their tax-free personal allowance, reducing the overall tax payable.
Reassess your portfolio: If you own several buy-to-let properties, it may make financial sense to sell one in order to reduce your borrowing on the others.
Become a company: Corporation tax is due to fall to 19% in 2017 and 18% in 2020, and if you invest through a company all costs can be offset against your rental income. However, when investing through a company income can only be paid out to the directors as a dividend. From next April directors can receive £5,000 annually tax-free, with higher rate taxpayers paying a 32.5% dividend tax on any income above this amount. If you're considering this option, proceed with caution and seek financial advice.
Ann Farquhar of tax accountants Farquhar Partnership highlighted the importance of being prepared:
These changes will affect almost everyone who has borrowed money to acquire buy-to-let property. Individuals have been advised to consider transferring their properties to companies in order to minimise the impact of the changes.

However, tax can be incurred on the transfer to a company – both in terms of Stamp Duty and Capital Gains Tax – and further tax is paid on extracting the rental profits so this needs to be considered carefully."
The takeaway
If you're a basic rate taxpayer, you'll need to check whether the change in the calculation will push you into the higher rate tax band.
If you're a higher or additional rate taxpayer you could see a significant drop in your returns. You could also see other consequences such as exceeding a tax threshold or the Child Benefit income threshold, or seeing your income tax personal allowance decrease if your income exceeds £100k.
You can reduce the impact of the buy-to-let tax changes by planning ahead, taking tax advice and making sure your buy-to-let mortgage is at the best possible interest rate.
Speak to a mortgage adviser
Get your remortgage sorted. Enter your postcode below to find a mortgage adviser in your area.
Find a low mortgage rate:
Browse today's buy-to-let mortgages. Start comparing offers (sorted by monthly payment) using the calculator below: