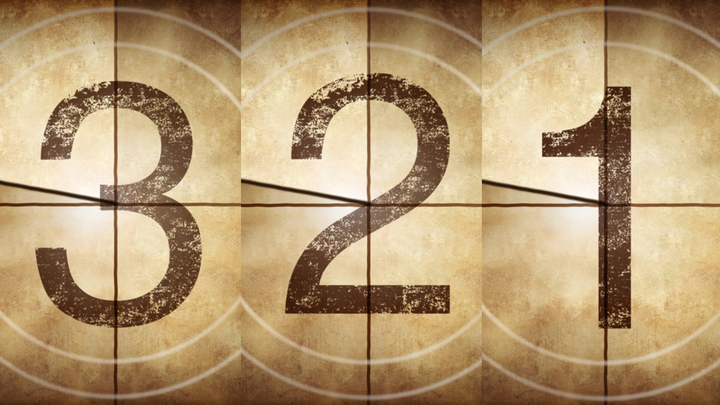 If you want to buy an investment property this year, you're facing a race against time. New Stamp Duty rules coming into effect on 1 April will slap buy-to-let transactions with an extra 3% in tax charges.

The countdown is on…
Buy-to-let Stamp Duty deadline
Time left to complete your purchase:
Time's up – the new 3% Stamp Duty surcharge applies
The new rules will affect transactions that complete after 31 March. Since the completion process is something you don't have complete control over, this means the longer you leave it to exchange contracts, the more you risk being liable for a higher rate of tax.
Is it too late to buy an investment property before the deadline? And if you need a buy-to-let mortgage, what can you do to speed up getting the finance in place?
Have you still got time?
The rule
If you own two or more residential properties at the end of the day of your transaction, on or after 31 March, and are not replacing your main residence, you will pay 3% higher Stamp Duty Land Tax (or its equivalent in Scotland, Land & Buildings Transaction Tax). For details, visit our complete guide to stamp duty rates and rules.
The higher rate also applies if you're married or in a civil partnership and your other half already owns a residential property – so that closes the obvious loophole.
Getting your transaction through on time depends on a lot of factors. The main factors are conveyancing (the legal process of a sale) and arranging a mortgage.
How long might it take to complete on a buy-to-let property?
When you buy any property, you don't always have control over how long the process takes.
With a buy-to-let purchase, you might not have to worry about being part of a "chain", where other parties' transactions can slow down the process. However, with the Stamp Duty deadline looming, it's likely that there will be a rush to get purchases completed in the next few months, which could lead to a backlog.
The crucial part of the process is handled by conveyancers – legal professionals who arrange all the paperwork and complete your Stamp Duty return on the day of the transaction. So how long does this process usually take? Tom Gilbert, national conveyancing manager for Reeds Rains, said:
If you are buying a house with vacant possession, the industry average for conveyancing takes between eight to twelve weeks – the latter if, for example, it is a leasehold property, has more people in the chain or more complex legal matters.
That doesn't bode well for a guaranteed completion before April. However, Gilbert also points out that his firm offers a Seller Express Service: "During 2015, Reeds Rains helped sellers progress through to completion in an average time of six weeks where the buyer also has no chain. This is based on their circumstances being straightforward and without complication".
David Whittaker, of specialist lender Keystone Buy-to-Let Mortgages, explained some of the factors that can affect how long the conveyancing process takes:
Turnaround times will depend on your solicitor. Good firms will have prepared for the change and may go above and beyond to get the purchase through in time. Lesser firms may not be able to respond to your urgency.

In any case there's no guarantee that a transaction will complete in time, because every property sale is different. The speed of the process depends on:

– the complexity of the transaction; how many people are involved
– any problems with the property or survey
– anything that comes up in the valuation report
– the mortgage lender – how well resourced they are at that particular time
– the seller's side, e.g. waiting for documents, which you have very little influence over

All in all, the sale could take longer for reasons you can't know when you submit the application, so it's best to be prepared early.
With so much seeming to depend on the conveyancing solicitor, how are legal firms coping with demand and trying to ensure sales go through on time? We spoke to Mayo Wynne Baxter solicitors, whose expert conveyancer Sylvia Garcia commented:
Since the new Stamp Duty rules were released from the government, conveyancers have been swamped with new instructions on "second" property and "buy-to-let" purchases that must complete before 1 April. We have had to prepare ourselves for the influx of extra urgent work in order to provide a speedy service and more importantly have had to carefully assess each of the factors that will determine whether the transaction will realistically complete within this specified time. Many have been successfully completed already.

Although turnaround times are dependant on the efficiency of the solicitor, the transaction may be delayed by factors outside the control of the solicitors and thus no guarantees can be offered to meet the deadline date. An adverse survey or searches may be the cause for delay, complexities on the title or even a delayed management pack on a leasehold property. In some instances, your client may not even be requesting a 1 April deadline, however someone in the chain might be and thus this will put the pressure on all within the chain to complete within this tight time frame.

As we draw closer to the deadline, solicitors are becoming more reluctant to offer any assurance that completion will be achieved by this date.

— Sylvia Garcia, Mayo Wynne Baxter Solicitors
What happens if you're too late?
From April, anyone buying a second home or buy-to-let property will pay 3% more Stamp Duty than standard purchases.
An extra 3% could mean a significant increase in your upfront expenditure. For example, under the new rules the Stamp Duty on a property worth £150,000 would increase from £500 to £5,000. In Scotland, the Land & Buildings Transaction Tax on a property worth £150,000 would increase from £100 to £4,600.
For more details on the new rates and how they could affect you, visit our 2016 Guide To Stamp Duty.
How to beat the deadline
1. Get your purchase underway as soon as possible
If you want to buy a property before April, the most important thing you can do is to get the wheels in motion without delay. Whittaker points out:
Because the tax you pay depends on completion not exchange, it's a risk all buyers entering the market now have to take. The longer you leave it, the more risk you have to factor in paying the higher tax.

Ultimately, if you would end up paying 3% more Stamp Duty, are the margins so tight that this will make it unprofitable? If so, is it still a wise investment?
2. Consider buying at auction
Another possible way to beat the deadline is to buy a property at auction. Andy Thompson, buying consultant at Edward Mellor auctions in Manchester, points out that the auction process, with its tight deadlines, could benefit buyers who are short on time:
If you buy a property in an auction, there is a guaranteed timescale – you are bound to complete your purchase within 28 days. This means that if you buy at an auction in February, you're more or less guaranteed to complete before the deadline.

If you need a mortgage, you need to be confident that you can arrange one in time – but you have the weeks before the auction itself to work on that, and you might find that a broker can help get things through within your timescale.
3. Think about using a mortgage adviser
How long could it take to get a buy-to-let mortgage? The answer is, again, it depends – on how prepared you are, and on your lender's processing times. Whittaker's firm Keystone is one of the only lenders to issue guidance on how long the finance can take to arrange:
We're seeing an increase in demand, so we gave a deadline of 29 January for purchase applications in order to manage expectations. You could expect an 8–12 week timescale to process and get the completion through – and we're already in that window.
You can shop around for buy-to-let mortgages using our comparison tables, which show over 1,000 buy-to-let mortgage deals sorted by initial rate. However, this is one time when rates might be of secondary importance to speed. As Andy Thompson points out: "If you go directly to a lender, you need to be confident they are able to process your application without delay. Mortgage advisers, who process the application on your behalf, often have experience in arranging loans within a short timescale and should be able to help you choose a lender that will finance your purchase in time".
Buy-to-let mortgage advice

Our partner Commercial Trust is a specialist buy-to-let mortgage adviser. To speak to them about arranging buy-to-let finance in time for the Stamp Duty deadline, call them on 0330 0174031 – or, outside office hours, leave your details here for a free call back.
On Twitter? Help spread the word about the deadline by retweeting: