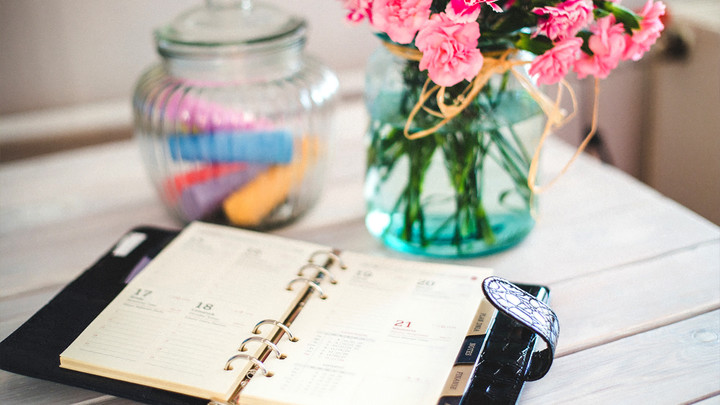 As the nights start to draw in, it's time to start preparing for winter. If you're a buy-to-let landlord, this means making sure your property is ready for the cold months ahead, in order to protect the value of your investment.
We're going to run through a checklist of the things you'll need to prepare in the coming months, in order to prevent a buy-to-let disaster.
Because every good investor plans for the long term, we've also put together a schedule of things you should be thinking about over the next year.
Winter checks (now)

If you're a landlord you're also an investor. Your property is your capital, so it's important to do what you can to reduce the risk of damage.
This time of year is the riskiest for damage to your buy-to-let property. Damp, mould, burst pipes… your property is vulnerable to a whole host of problems during the cold months. Now is the time to make sure you've done everything you can to reduce the risk of costly damage.
Insurance: Check that your insurance policy covers winter-related damage. Some landlord insurance policies will only pay out for accidental damage if you inspect the property regularly.

If your policy has this condition and you haven't visited in a while, be safe not sorry and schedule an inspection.

Protect your pipes: Burst or leaking pipes are a costly nightmare, and occur when water in the pipes freezes and thaws rapidly. You can help to prevent this by making sure your pipes are insulated with foam lagging.

You should also make your tenants aware that, if they go away during the winter, they should leave the heating on very low to prevent freezing (most modern boilers have a frost protection setting for this).

Finally, make sure your tenants know where the water stop tap is. A lot of tenants either don't know or forget, which could exacerbate any leaks.

Tiles and gutters: Make sure the exterior of the property is ready for everything the British winter will throw at it. This means having the roof inspected and repaired if necessary, and cleaning out the gutters. During the autumn, falling leaves can block your gutter, which can lead to water leaking back into the roof and down the walls. Collecting rainwater can also cause your gutters to crack if it freezes.
If the property is currently empty, there are a few extra things you'll need to do:
Drain down: In an unoccupied property, you can prevent the risk of frozen pipes and water leaks by draining down the water system completely.
Keep it clean: The property should be thoroughly cleaned and cleared of rubbish to prevent pests and infestations (as it should at any time of the year). You should also check for mould, which can spread quickly during the winter.
Keep it secure: Empty properties are always somewhat at risk of break-ins, but the extra hours of darkness provide more opportunity for thieves (Co-operative Insurance estimates that burglaries increase by 38% after the clocks go back). Make sure the property is well locked and alarmed, and make regular visits – or ask your letting agent to do so.
New Year, new start

The beginning of the year is always a good time to re-assess your buy-to-let finances, and make sure that you're maximising returns.
At this point in time, two priorities stand out:
Time to remortgage your buy-to-let?
This could be a key time to review your buy-to-let mortgage arrangements, with the possibility of a Bank of England base rate increase at some point in 2016.
Right now, buy-to-let mortgage interest rates are at a low ebb, which offers the possibility of locking in a low fixed rate mortgage for the next two to five years, if that would suit your circumstances.
This is certainly a popular option among buy-to-let investors at the moment, as Andrew Turner, director of specialist buy-to-let mortgage broker Commercial Trust, explains:
Fixed rates are a very attractive proposition for borrowers. The number of our clients applying for fixed rate remortgages has increased to around 78% in Q3 2015.

By and large, fixed rate borrowers have two options: to trade a slightly higher rate for the ability to protect against medium-term rate hikes with a five-year deal, or to enjoy a slightly lower rate and risk the possibility that the alternative products at the end of the deal period may be less attractive due to changes in the marketplace.
As an example of the kind of offers available at the moment, here's a no-fee buy-to-let remortgage for 70% of the property value, fixed for two years:
To see more deals like this and compare buy-to-let remortgages, click here to visit the comparison table.
Get ready for buy-to-let tax changes
April is the start of the new tax year, which means you're one year closer to the phasing in of the much-discussed changes to buy-to-let tax relief.
If you're going to keep your buy-to-let property beyond April 2017 you'll need to make sure you're prepared. This article discusses how.
Summer: best for maintenance

When the weather (hopefully) starts to brighten up, it gives you an opportunity to carry out maintenance work – and make the place more attractive to tenants.
Carry out repairs: Of course, urgent repairs should be dealt with whatever time of year they occur. But the summer months mean your tenants spend more time outdoors (and on holiday), making it easier for you to arrange a time to carry out upgrades like new furniture and appliances, decorating and patching up minor issues.
Check your insulation: High energy bills are a hot topic, so if you can advertise top-notch insulation to prospective tenants, you might just give yourself an edge.
Get out in the garden: If you've done your market research, you might find a garden can be a really desirable feature for tenants – provided it's well-maintained. Take advantage of good weather and prune those hedges! You could also check whether things like washing lines and patio furniture need to be replaced. The little touches can make a big difference here, especially if you want to rent to families.
Autumn: Review the rent

With the property market constantly changing, it's a good idea to review your rent annually, and this time of year could be best to do it.
In some urban markets, average rental values have risen significantly over the last few years. Here are three ways you could approach an annual rent review:
If you want to keep pace with a rising market, it's a good idea to increase your rent gradually each year – rather than suddenly hit tenants with a dramatic increase after a few years.
Remember to compare similar properties in your area when setting your rent; being too greedy will deter tenants.
Of course, you may decide that you can afford to freeze your rent for a year or two. This could set you apart in the eyes of your tenants, and keeping them happy makes them more likely to treat your property with care.
Use our buy-to-let yield calculator to estimate how adjusting your rent would affect your returns.