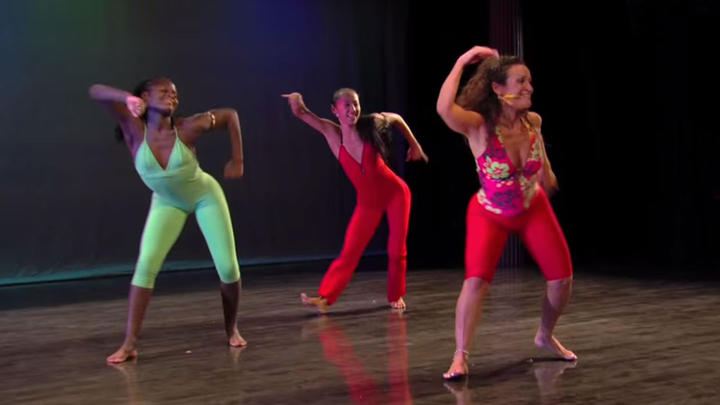 This Sunday it's the World Cup final. If you can't face the thought of watching another football match – or just want to make the most of all the extra time you'll have when it's over – we've found some great alternative ways to make the most of a spare 90 minutes.
1. Do a workout
If the thought of watching people in peak physical condition demonstrate their fitness makes you feel guilty, why not put down the snacks and get some exercise yourself? In 90 minutes you could go for a run and still have time to cool down and shower. If you're looking for something a bit more indoor-based, Youtube is awash with tutorials and sessions for yoga, pilates and whatever you can think of. If you want to embrace the World Cup carnival spirit, why not try the Brazilian Carnival Dance Workout?
2. Have a nap
If that all feels like too much, why not have a nap instead? It may not sound like the most productive use of your time, but studies have shown that napping can increase your alertness later on, giving you more energy to get things done – some research has found a nap to be more effective than a dose of caffeine! As luck would have it, a sleep cycle lasts 90 minutes so you can sleep through the whole game and when you wake up you shouldn't feel groggy.
3. Learn to code
Coding is an increasingly useful skill, even if you don't want a career in tech. Websites like Codecademy break down the process into manageable chunks, helping you to learn new skills and put them into practice straight away. Ninety minutes is enough time to complete half of Code Academy's beginner course, which teaches you how to build a professional website.
4. Read a novel
You might think an entire novel in 90 minutes is a little ambitious, but it could be possible if you use a speed-reading app. Spritz allows you to read up to 700 words per minute, with the option to build up gradually. It uses the science of sight to guide your eyes to the "Optimal Recognition Point" of each word as they flash up one at a time on the screen. The developers claim that reading this way can actually increase your comprehension, because you're spending less time moving your eyes between words and more time focussing on the content.
5. Learn a craft
Crafting is no longer reserved for grannies and Girl Guides; it's well and truly back in fashion. The recent trend for "upcycling", embracing all things homemade, has had people everywhere picking up a set of knitting needles and reaching for the sewing machine. Making your own clothes and gifts can save you money as well as being enjoyable, but it could also have health benefits. Crafting is thought to reduce stress, increase happiness and protect the brain from the damage caused by ageing. Once you get going 90 minutes will fly by in no time, and you will have the satisfaction of having achieved something creative. Most crafts can even be done in the same room as the football if you don't want to miss out on the social side.
6.Tidy up your finances
Most of us have a mental to-do list of "life admin" that we just can't bring ourselves to deal with. Why not take this opportunity to spend 90 minutes sorting out your money? The length of a football match is plenty of time to log into MoneyHub and see where your money really goes each month. You could set up your monthly budget, add a savings goal and see where you need to make adjustments in order to reach it. Why not also make use of some of the tools and calculators to work out your next steps?
Studies suggest that the most productive way to get things done is to break your time down into 90 minute chunks of intense activity, with short breaks in between. How fortunate then, that 90 minutes is the length of a football match (unless it goes to extra time and penalties, but lets hope it doesn't). So what can you achieve while 22 men run around a pitch? Tweet us @YourWealthUK with your suggestions!