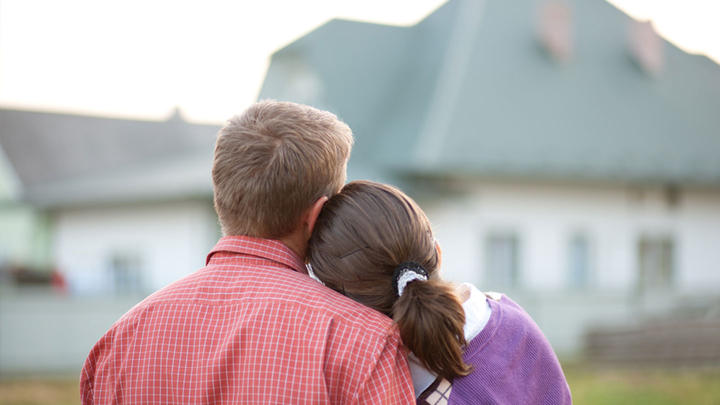 Stepping on to the property ladder can be daunting, with plenty to think about. To help you get started here's a list of the five things every first time buyer needs to know:
1. It costs more than a deposit
You've finally built up a pot of money for your deposit – congratulations! However, your cash will have to cover plenty of other costs too, such as legal fees, removals, stamp duty (if the property is worth £125,000 or more), furnishing your new home and, depending on your lender, mortgage arrangement fees. Take all these costs into account when calculating what size deposit you can afford.
2. The bigger your deposit, the better the deals on offer
Looking for a mortgage?
Compare today's UK mortgage deals. Filter results by how much you want to borrow, the property value and the features you want.
Owning a home is seen as such an important milestone, and you may be tempted to take out a mortgage as soon as you have 5-10% deposit – but this could cost you extra money in the long run and the lower your deposit the more at risk you are of ending up in negative equity. With a bigger deposit your loan will be smaller, and lenders will perceive you as less risky, enabling them to offer you a lower interest rate. To get the best deals, you will usually need a deposit of around 25% of the property's value.
Owning more of the equity also means that, if house prices fall in the next few years, you run less risk of falling into negative equity. It may be worth holding on and saving for a few more years if you're not quite at this point.
3. Making too many applications could affect your credit rating
Having an agreement in principle from a lender can be helpful when you go to view a property, as it can reassure the seller that you have a serious interest in buying.
That being said, it's important not to make too many applications. Even if you're successful in securing agreements in principle from multiple lenders, applying too many times is likely to negatively affect your credit rating. The same applies when checking your credit rating; it's a good idea to check it once before you start applying, but be careful of checking it too many times!
4. Don't hold back during the affordability checks
In April 2014 tougher mortgage approval rules came into force under the Mortgage Market Review (MMR). They mean that lenders must sift more carefully through what you say on your application about your spending habits to ensure that you're able to keep up repayments on your mortgage, both now and when interest rates rise.
They apply to anyone applying for a mortgage, and may involve seeking financial advice from the lender, a mortgage broker or financial adviser to assess your financial situation and ensure you find the right mortgage for your circumstances. Holding back about your financial decision making when asked could mean that you end up with a mortgage which might not be right for you, or even isn't sustainable in mortgage payments, should interest rates rise. It pays to be honest.
5. Keep shopping around, even after you've moved in!
Once you've passed the checks, been approved for the right mortgage, and settled into your new home, don't get too comfortable! If you're on a fixed mortgage, make a note of when the initial rate will expire – and pencil a date in your diary a few months before then to shop around for a new mortgage – otherwise you could end up on the lender's high standard variable rate.
If you're on a variable or tracker mortgage, keep your eye on the news.
However you do it, owning a home is a huge financial commitment – one of the longest you're ever likely to make. To keep track of your mortgage payments as part of a monthly budget, and work out what they'd be if your mortgage interest rate rose, try the award-winning MoneyHub.
You can also calculate and compare mortgage deals from across the market using our handy calculator.