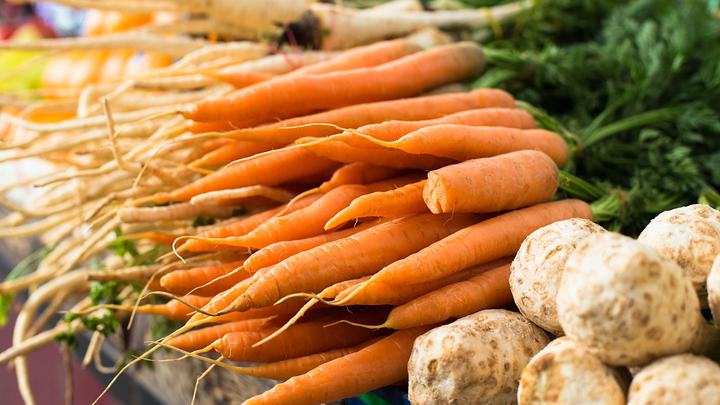 During the recession, much has been made about the decline of the Great British high street. Now that we're beginning to see the light at the end of the tunnel, many of us are choosing to support the local retailers who have weathered the storm. Who wants to get in a hot car and brave the Saturday supermarket rush, when you could be strolling around your local market or high street instead? Here are 5 reasons why shopping locally could benefit you and your community.
1. It boosts the local economy
When you shop at a local business or market stall, you're supporting more than just the person behind the counter. According to Go Shop Local, for every £10 spent locally an additional £25 is invested in the economy. The Campaign to Protect Rural England estimates the total benefit of this at £6.75 billion. According to Go Shop Local, smaller local businesses are also more likely to contribute to community charities and organisations than big businesses from outside the area.
2. It's better for the environment
Shopping at a supermarket can sometimes mean that your food has travelled hundreds of miles before it gets to your plate. The greengrocer on your high street is unlikely to have shipped his vegetables from the other side of the world, and your butcher will probably be able to tell you which farm your steak has come from. Fewer miles from field to fork means a lower carbon footprint for your dinner, as well as fresher produce.
3. You could help increase the value of your home
A study by American Express in November last year found that property value growth has been 17% higher in areas with thriving local traders than those without. This makes sense; a bustling farmers' market or characterful local bakery could be the thing that seals the deal for a potential buyer. American Express UK managing director Colin Walsh said: "This report identifies what we're calling the 'shop small effect', which is the reciprocal benefit consumers can enjoy simply by supporting their local independent traders."
4. It supports local entrepreneurs
Entrepreneurs help our economy to grow, nationally as well as locally. Every time you shop at a small business, you're helping an individual to realise their potential – and hopefully getting great service in return. This in itself is a great thing, but the impact of entrepreneurship goes even further. Research suggests that independent retailers and service providers are among the biggest generators of new jobs in the UK; a thriving high street means more jobs for your community.
5. You could get more for your money
While "shopping small" may take a little more time than working your way around the supermarket, the rewards can be great. The livelihood of a small business owner relies on customers spreading the word, and coming back time after time – so they have an incentive to go out of their way to give you a pleasant shopping experience. This could be as simple as going the extra mile to help you find what you want, or rewarding loyalty with big discounts. You will often find that small shop owners are passionate about what they do, and can offer expert advice to help you make the most of what you're buying. On top of all that, remember that the art of haggling is alive and well in most local markets!
Why not set yourself the challenge of only shopping locally this week, and see if you can save money? Who knows, your new favourite cheese shop or butcher could be just around the corner!
Try comparing your spending from a normal week with a local shopping week using MoneyHub – remember that if you withdraw cash to spend at the market, you can still account for individual transactions using the "split transactions" feature!