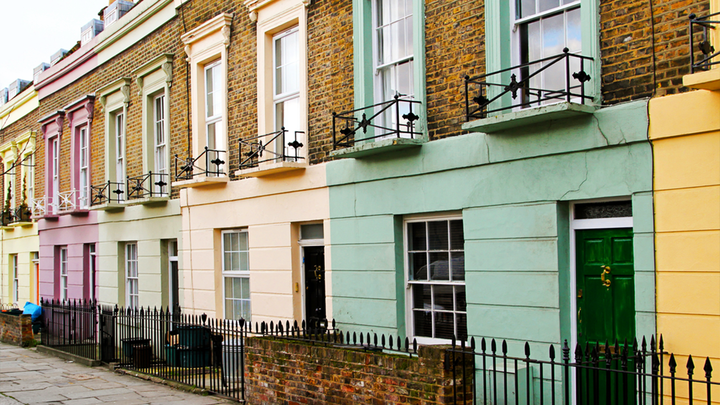 2016 is turning out to be a big year for buy-to-let investors.
On the negative side, changes to landlord income tax and stamp duty mean that many buy-to-let investors are facing financial headwinds that simply weren't around a year ago.
On the positive side, it's an extremely competitive time in the buy-to-let mortgage market. At the time of writing there are over 1,500 mortgage products available (up from 998 at the beginning of the year), from more than 70 different lenders. Fixed rate mortgages are near multi-year lows. Lenders are vying for your business.
It goes without saying that being on a cheaper mortgage can boost your returns from buy-to-let. But with next year's reduction in mortgage interest tax relief, it's even more important to secure a low mortgage rate.
So how do you choose the right buy-to-let mortgage?
I put myself in the shoes of someone buying or remortgaging a property worth £150,000, looking to borrow £100,000 or more. These are my picks for the following types of buy-to-let mortgage:
As always: markets change, and deals can disappear at short notice. All rates below are correct at the time of publishing (use our mortgage tables to see today's rates in full). This article is for information and not a recommendation for your circumstances.
For low fees
Keeping upfront costs low is a priority for some investors. That rules out many of today's buy-to-let mortgage deals that now come with four-figure fees. Some also have percentage-based fees of 2% or more (so for every £100,000 you borrow, fees could add £2k+ to your upfront costs).
Fortunately it's possible to find buy-to-let mortgages with low initial fees.
Here's our current pick, from adviser-only lender Platform Mortgages:
The initial fixed rate on this deal is not the lowest available, but its tiny £90 fee and fixed rate of 3.09% make it a contender whether you're looking to buy, or remortgage cheaply. The minimum loan is just £25,001. To apply, you need to speak to a buy-to-let mortgage adviser.
Compare low-fee buy-to-let mortgages »
For a short term fix
If you want to protect yourself from a potential rise in rates, but don't want to tie yourself in for the long term, have a look at some of the two year fixed rate mortgages on the market. My pick today is from Post Office Mortgages:
With an initial rate of 2.78% and a fee under £1,000, this is one of the more competitive short term fixes around right now.
Compare all 2-year fixed rate buy-to-let mortgages »
For a longer fix
The forthcoming changes to tax relief and stamp duty may mean that you want to keep your costs predictable for as long as possible.
If that's the case, consider looking around for a 5 year fixed rate mortgage. Here is my pick, from Leeds Building Society, which also comes with a low £199 fee:
The initial rate is slightly higher than with a shorter fix, but you're paying for the security of knowing your payments won't change for five years. Other mortgages around this rate come with much higher fees.
Just remember that you'll need to be on the ball when the five-year term ends. Leeds BS has a higher Standard Variable Rate than many other lenders so you'll want to be able to remortgage in time – but not sooner, since there's an Early Repayment Charge of 2% of the loan for the last two of those five years.
For alternatives: Compare all 5-year fixed rate buy-to-let mortgages »
For a high LTV purchase
If you're looking to borrow that little bit more – in this case, up to 80% loan-to-value, where mortgages are scarce – here's a favourable deal from Yorkshire Bank:
With an initial rate of 4.79%, this is one of the more competitive deals available for this relatively high loan-to-value for buy-to-let – and you're protected from rate rises for two years.
Compare all 80% LTV buy-to-let mortgages »
An adviser-only deal
Sometimes, your circumstances might mean you need more of a flexible approach from the lender. Going direct can be frustrating if you don't fit the cookie-cutter profile of an ideal borrower, so a better way might be to apply with the help of an independent adviser.
Oliver Oram from specialist remortgage broker The Better Mortgage Company explains a particular problem that can affect buy-to-let landlords in the current market: the income-based "stress test".
Most buy-to-let mortgage lenders require the rental income to cover 125% of the amount of the monthly mortgage payment. They also "stress test" this by checking it would still meet the requirement if interest rates were to rise to 5 per cent.

At the moment, demand for rental properties exceeds supply, which means in some areas rents are growing fast. A property that was let last year for £1,000 per month might today be let for £1,200. However, we are seeing that lenders don't recognise this in their evaluations. They are looking at the benchmarks from 6 months ago, and as a result, some landlords are failing the "stress tests".
One bank that treats things differently is Clydesdale Bank. The bank has brought to the market an arrangement which doesn't stress test based on rent, but rather on the landlord's income level, capping the borrowing amount at 4 × joint disposable income. Oram's calculations show the difference this can make to the amount available for your mortgage:
£800 per month rent, 5% stress test and 125% coverage allows borrowing of £153,600
£800 per month rent, 3% product stress rate at 125% coverage allows borrowing of £256,000
At £800 per month rent, with a 5% stress test at 125% rent coverage a typical lender would allow a maximum borrowing of £153,600. The different approach from Clydesdale Bank could allow borrowing of up to £256,000. As you can see, the difference is in excess of £100k, and this only increases the higher the initial rental value.
My pick from the Clydesdale buy-to-let range is this 5 year fixed rate mortgage without a fee, which is available up to 75% maximum loan-to-value:
Of course, the mortgage you get needs to suit your individual circumstances and the particular property you're looking to buy. To enquire about a Clydesdale Bank buy-to-let mortgage and to get tailored recommendation for your own buy-to-let, we can put you in touch with an adviser today.
Explore all of today's buy-to-let mortgages
With 2016 set to be a landmark year in buy-to-let, it's important to plan ahead as much as possible. If you want to take out a buy-to-let mortgage this year, start comparing mortgages using the monthly payment calculator below:

The first edition of this article was published in January 2016. We update it every month for freshness and accuracy.