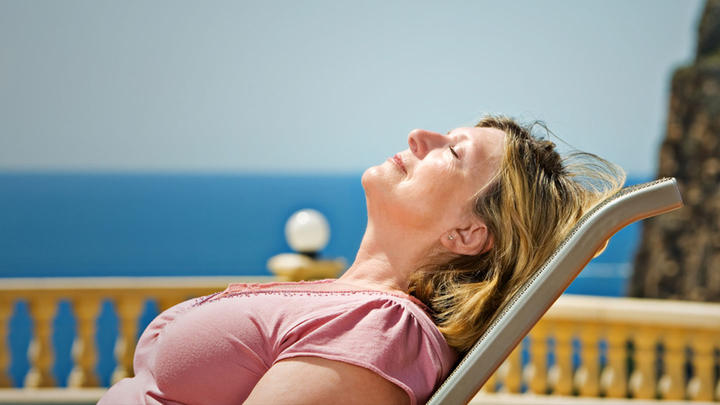 At the tail end of winter, are you dreaming of retirement in a sunny climate?
According to research from HSBC, 38% of people approaching retirement are considering buying a foreign property – up from 30% in 2006, but family and work responsibilities mean that many people don't properly consider the practicalities of emigrating until they reach retirement.
5.4 million Brits are dreaming of spending their golden years abroad, but how much does it cost? With any retirement decision it's important to compare your options carefully; we've looked at three countries popular with British retirees.
Portugal
Portugal is one of the most popular destinations for British expats, perhaps in no small part because it shares a timezone with the UK, making it easy to communicate with family and friends back home. With average temperatures of around 17°c in winter and around 27°c in summer, Portugal is home to the third largest European expat community after Spain and France.
Saving enough for retirement?
Check whether your contributions are keeping you on course with our pension pot calculator.
Property prices: In the popular Algarve region you can get a two-bedroom apartment for €150,000 (£118,967) or a four-bedroom villa from €350,000 (£277,590)
Cost of living: Consumer prices are 35% lower than the UK, groceries are 42.6% cheaper, and restaurant prices are 45.1% lower
Healthcare: The Portuguese National Health Service covers basic medical care, and as an EU national you're entitled to free GP visits and vaccines. Many expats choose to supplement their cover with private medical insurance
Barbados
For those craving year-round sunshine without having to learn a foreign language, Barbados is an expat paradise. Temperatures range from around 26°c in winter to around 30°c in summer, and the slower pace of life has attracted an expat community of around 27,000.
Property prices: It's possible to buy a two bedroom apartment on the luxurious West coast (popular with celebrities) for around $429,000 (£129,745) with cheaper properties to be found in less populated areas
Cost of living: Consumer prices are 6.8% lower than the UK, groceries are 2.5% cheaper, and restaurant prices are 14.6% lower
Healthcare: Barbados has a highly regarded healthcare system, as well as widely available health insurance
Thailand
Around 41,000 expats have travelled to Thailand in search of something different. Temperatures are steady at around 25-30°c all year round, and there's a wealth of culture and cuisine to liven up your golden years.
Property prices: There is something for every budget, ranging from beachside apartments at 1.2 million baht (£22,600) to luxurious penthouses in excess of 80 million baht (£1,506,716)
Cost of living: Consumer prices are 52.8% lower, groceries are 42.3% cheaper and restaurant prices are 74.3% lower
Healthcare: There is a state funded health service, but many expats prefer to have private health cover
Things to think about
Do your research: enjoying a holiday somewhere doesn't mean that you could live there. Look into tax, healthcare, legal and financial issues before you commit to a big move, especially if you're considering buying a property or settling long term
Your pension: once you've build up enough National Insurance contributions, you can claim your UK state pension wherever you are. However, if you retire outside the EEA you won't be entitled to the increases that UK residents receive, so your payments will be affected by inflation. This rule doesn't apply to countries with which the UK has a social security agreement, such as Barbados. You will also need to consider the impact of transfer fees and exchange rates on any income from an annuity or pension drawdown
Andrew Tully from MGM Advantage highlights the importance of thorough research:
"You might...get a nasty shock later in retirement when you find your UK state pension does not increase annually because the country you choose to retire to does not have a reciprocal agreement in place with the UK. As an example, if you retired to Canada ten years ago, your UK state pension would now be worth 42% less than if you had retired across the border in the US. Or put another way, your pension would be worth £1742 more a year by simply choosing the US as a retirement destination rather than Canada."
The most important step in achieving the retirement you want and deserve is planning. Even if retirement is still a long way off, it's important to start saving as early as you can. MoneyHub can help you track your progress towards important financial goals.
All property prices sourced at aplaceinthesun.com, all consumer price comparisons sourced at numbeo.com. All prices correct at time of posting.